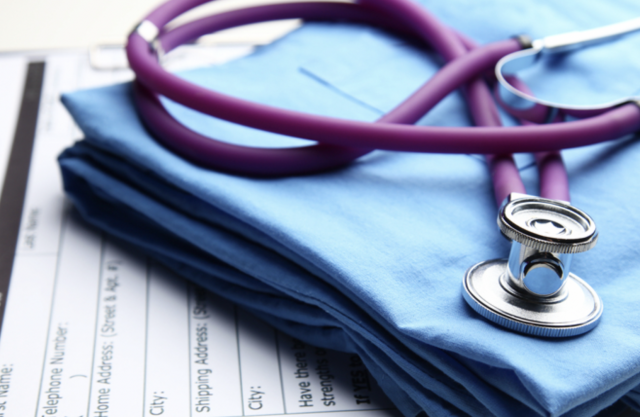 The National Testing Agency administers the NEET entrance exam, which has been established as a requirement for admission to medical programs. There have been numerous controversies surrounding the emergence of NEET. With many students, teaching faculty, and even educational "bigwigs" opposing the creation of this medical admission exam, NEET has undoubtedly overcome all obstacles and emerged as a survivor. However, the uproar it caused continues to worry many people.
However, the origin of NEET has gained acknowledgement and much more. It is praised and cited as a well-thought-out move on the side of the government and judiciary who chose to implement NEET.
Requirement of NEET Exam
NEET is a difficult mountain to climb! But once you achieved it, you had secured a place in a prestigious medical institution and were on your way to fulfilling your dream of becoming a doctor. As a result of the country's Corona Crisis, the National Testing Agency has stated that NEET will henceforth be held on September 12, 2021. The countdown has begun, and there is only a month until the exam for students to make their final preparations and pass the exam on their first try. Most of you are probably wondering how to manage the last preparations for the NEET exam in the most effective way.
Unified Exam
The concept of a unified entrance exam reduces the load on various universities and institutes to administer their exams. In addition, the manpower and resources required to perform these entry tests are conserved.
Pressure Reduction
The load on students has been greatly alleviated now that many of the entrance tests have been combined into a single exam. Many students who sought to apply for medical institutions in State Universities but had a CBSE or ICSE curriculum, or who had a State syllabus but wanted to apply for Central Universities, struggled to follow the various set of question patterns. NEET eliminates all of this complexity by establishing a consolidated syllabus on which the NEET questions are based.
Potential for All
The educational elite, which used to obstruct seats for their candidates, will have less influence with NEET. With the implementation of NEET, such seat rigging will be reduced.
Enhanced Visibility
Every candidate who applies for NEET now has a fair paper trail. And if any disparity or back-office malfeasance is discovered, there will be serious consequences.
According to the NEET Chapter Wise Weightage, a significant number of questions from the Physical World and Measurement chapter have been asked.
Important Physical World and Measurement Subtopics:
Units that are fundamental and derived
Accuracy, precision, and the smallest number of measurement devices
Measuring inaccuracies
Figures of significance
Physical quantity dimensions
Dimensional analysis and its uses
After extensive research on all areas, qualified tutors created online mock tests for NEET Physics Units and Measurements.
NEET Physics online tests with answers have been designed to deliver complete and thorough information about each topic in an easy-to-understand style.
You will also notice that some of the questions in our online tests may appear in the future NEET Physics exams.
Thousands of NEET candidates have taken these online tests and have received excellent outcomes and high marks in their NEET Physics exams.
How it will improve your performance?
Examine Your Results
After taking a fake test, the most crucial thing to do is analyze it. It is more crucial to analyze the test than it is to take the test. Taking a practice test will not help you enhance your grades. You must figure out your error bandwidth, as well as how many mistakes you made while guessing an answer, how many foolish mistakes you made, and how many questions you skipped. You will find the solution if you repair these errors. Every step matters, so consider what you should do to improve your score on the following test.
Look over the solutions
The next step is to properly review the mock test solutions. Surprisingly, many students disregard the solutions after taking a fake test, therefore negating the objective of the test. Don't make the same error. Examine the solutions carefully and patiently. While going through the solutions, you will learn how to use problem-solving theory, which is a vital ability for passing the NEET exam.
NEET Exam Pattern
Understanding the curriculum and examination format is the first and most important step in preparing for any examination we take.
According to the most recent update to the NEET exam pattern 2021, there will be a total of 200 questions, of which students must answer 180; 45 questions each in Physics, Chemistry, Botany, and Zoology for 4 marks each.
There is also a one-point deduction for each incorrect answer. As a result, you must exercise caution when answering questions and avoid relying on guesswork throughout the exam.
Each subject will be broken into two halves, according to the most recent NEET (UG), -2021 test format. Section A will have 35 questions, and Section B will have 15 questions, of which candidates can attempt any 10; the internal choice is provided in Section B. As a result, both the total number of questions and the amount of time spent will stay unchanged. All of the questions are multiple-choice.
Conclusion
If you are preparing for the Joint Entrance Examination or the National Eligibility Cumulative Entrance Test, you must study all of the topics on their syllabus. Here is significant physics revision notes, important chemistry revision notes, and important biology revision notes. There is no need to be overwhelmed by these results or to be discouraged by the low mock scores. Follow these questions to increase your NEET Mock Test score. Taking mock examinations is an essential component of your NEET preparation since it allows you to identify your strengths and shortcomings. There are numerous NEET mock test questions accessible both online and offline. Choose just those that are truly true and trustworthy. Toppers and teachers trust these questions for their validity and suggest them for their novelty and excellence. It has been used and benefited NEET Rankers for a long time.