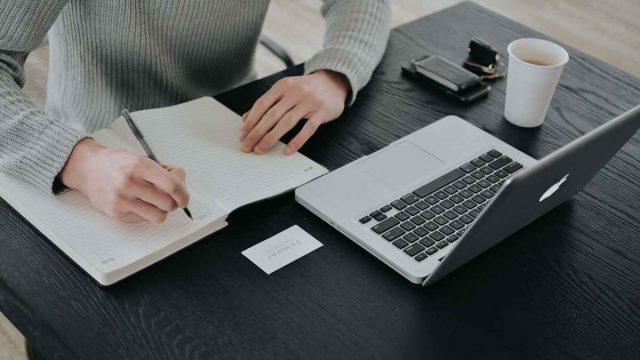 Corporate travel is an essential part of conducting business and one of the largest expenses. Hence, companies want to ensure that logistics are handled seamlessly. However, corporate travel management can be costly, tedious, and an investment of valuable time and effort.
Collaborating with a Travel Management Company (TMC) can streamline operations and provide a quick solution for your business.
Read on to learn the benefits of using a travel management company for corporate travel!
What Is A Travel Management Company?
A travel management company (TMC ) is an organization that can ease the burden of your corporate travel management needs. TMCs help businesses simplify travel needs and manage bookings and traveler-support requirements.
Why Do You Need a Travel Management Company?
Planning corporate travel is complex. Although digitalization has made travel management more accessible to individuals, companies should create a professionally handled, systematic corporate travel process.
Here are some reasons why your organization needs a TMC:
Managing Corporate Travel Is More Complicated than It Seems
It involves a series of phone calls, bookings, approval emails, negotiations, personalized support, cancellations, confirmations, and more. A TMC can handle all these tedious tasks for you.
Time and Cost Saving
TMCs are professionals with a large network in the travel industry. They can help companies build the most cost-efficient itinerary and save you valuable time and effort.
Better Experience
A travel management company manages your bookings and handles travel requirements, hotel bookings, and transport to enhance the travel experience. TMCs ensure that clients and employees can easily conduct their business wherever they are.
Helps in Managing Emergency Trips
Emergency business trips are common but can be a logistical nightmare for many companies. TMCs are well-versed in such issues and can easily handle emergency travel, whether it's last-minute reservations or flight and hotel bookings.
Enhance Employee Productivity
Collaborating with a TMC can help you create a personalized and organized travel itinerary for employees. A well-planned business trip allows employees to focus on their tasks without worrying about their travel logistics.
How Can Travel Management Companies Help You?
TMCs offer several core services to manage the corporate travel experience seamlessly –
Hotel reservations that fit your budget
Flight bookings, along with passport and visa procurement
Car rentals, foreign exchange, and inter-city transport
Travel safety, insurance, compliance, and risk management
End-to-end travel itinerary creation and management
Benefits of Booking a Travel Management Company for Corporate Travel
Partnering with an experienced agency that can manage all your travel bookings has several advantages.
1. Efficiently-Managed Business Trips
A Travel management company eliminates the need to contact several people and allows you to efficiently connect with a single point of contact for all your travel requirements.
2. Continuous Support
TMCs promise round-the-clock consumer support for immediate reservations, cancellations, personal requests, or other concerns.
3. Cost Reduction
Cost efficiency is the biggest advantage of partnering with a TMC. With a vast network and experience, TMCs are experts in the industry, especially when it comes to telling a good deal from a bad one.
You only have to fix a reasonable budget for your corporate travel management and hand it over to the TMC. They have the expertise and software to access low rates for accommodation, flights, and much more.
4. Time-Saving
TMCs can free up a company's time, which can be better spent focusing on business needs rather than deciding on restaurant reservations, managing travel provider demands, individual traveler needs, travel expenses, etc. Let the professionals handle it all for you!
5. Employee Satisfaction
When an employee experiences seamless travel, it gives them a feel-good factor of working for your organization and relieves them from managing the trip in all aspects. It eventually leads to better productivity and employee satisfaction.
6. Vast Network
TMCs have access to various vendors to manage booking deals, reservations, and travel planning procedures. You may have a certain itinerary, booking portal, or hotel on your mind, but TMCs can curate the best possible travel experience for your employees or clients. They have a database of recommendations for all your business travel needs and have mastered negotiating the best prices.
8. Experience and Expertise
TMCs can professionally manage every aspect of business travel without burdening you with the complexity of looking into every detail. They can help you manage multiple trips simultaneously, advise you on the best routes and flights, manage travel alerts, and much more. Utilizing an experienced travel management company can bring your company peace of mind so you can concentrate on the business's needs.
10. Compliance and Security
Travel insurance, legal compliance, passport and visa procurement, adherence to company policies, managing financial bills, keeping records, and covering every aspect of business travel are part of the framework of travel management companies.
Conclusion
Collaborating with a travel management company is the best way to strategically manage corporate travel, logistics, reservations, and travel expenses. Organizations of all sizes increasingly outsource corporate travel management to TMCs, saving time and money.
Corporate travel management is growing, and with the help of TMCs, you can understand the dos and don'ts of the travel industry, get advice on new destinations, and adhere to general compliance for domestic and international trips.