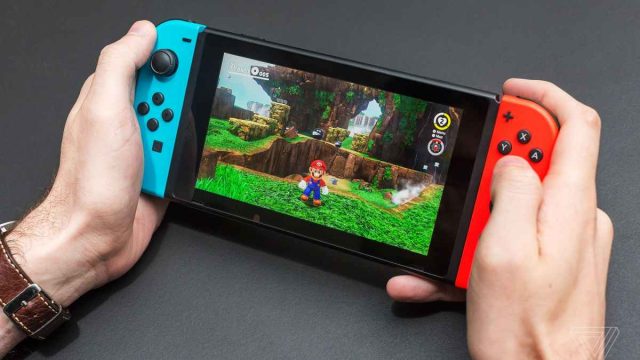 Nintendo Switch has revolutionized the gaming industry worldwide, and Finland is no exception. The hybrid video game console has generated a surge of interest, capturing the hearts of Finnish gamers of all ages. Here's a look at the top ten Nintendo Switch games that have gained immense popularity in Finland.
1. The Legend of Zelda: Breath of the Wild
An incredible open-world adventure game, Breath of the Wild captivated Finnish gamers with its extensive, meticulously detailed universe. With its rich storyline, outstanding graphics, and open-ended gameplay, it allows players to explore Hyrule in a myriad of ways.
2. Animal Crossing: New Horizons
Animal Crossing: New Horizons continues to be a go-to for Finnish gamers, providing them with an outlet for creative expression. The concept of building and maintaining your island, interacting with anthropomorphic animals, and exploring friends' islands brings a sense of camaraderie and community that Finnish players truly appreciate.
3. Super Smash Bros. Ultimate
This competitive fighting game featuring famous characters from different franchises is a major hit. The unique blend of accessibility for beginners while maintaining a high skill ceiling for competitive players has cemented Super Smash Bros. Ultimate as a Finnish favourite.
4. Super Mario Odyssey
A critical and commercial success worldwide, Super Mario Odyssey's innovative mechanics, gorgeous environments, and the joyous spirit of exploration have made it a top choice for Finnish gamers. It's a wonderful homage to the Mario series and a must-have for any Switch owner.
5. Mario Kart 8 Deluxe
A game that truly epitomizes the fun of multiplayer gaming, Mario Kart 8 Deluxe is as popular in Finland as it is globally. With its quirky courses, fun power-ups, and the unpredictability of each race, it's a game that keeps Finnish players coming back for more.
6. Luigi's Mansion 3
The ghostly charm of Luigi's Mansion 3 has found a warm reception among Finnish gamers. This spooky, puzzle-filled adventure game takes players through a haunted hotel, with Luigi and his trusty Poltergust G-00 taking center stage.
7. Splatoon 2
Splatoon 2's unique take on the shooter genre, with its ink-splatting mechanics, vibrant art style, and competitive multiplayer modes, has captured the attention of Finnish players. It's a wonderful blend of strategic gameplay and fast-paced action.
8. Pokémon Sword and Shield
The long-standing Pokémon franchise remains incredibly popular in Finland. Pokémon Sword and Shield, with their Galar region inspired by the United Kingdom, new Pokémon species, and the exciting mechanic of Dynamaxing, are a hit among Finnish trainers.
9. Fire Emblem: Three Houses
This strategic role-playing game has garnered a solid fanbase in Finland. With its intriguing narrative, deep tactical gameplay, and the weight of choices affecting the storyline, Fire Emblem: Three Houses offers a satisfying experience for those seeking a rich RPG on the Switch.
10. Ring Fit Adventure
As fitness becomes an increasingly important aspect of life, Ring Fit Adventure has found its place among Finnish gamers. Combining RPG elements with real-world exercise, it presents a novel and fun way to stay active while gaming.
The Nintendo Switch's versatile catalog of games, as highlighted on SuomiTimes.com, truly caters to every Finnish gamer's unique taste. Whether they prefer open-world exploration, thrilling races, strategic battles, or just creating a cozy island getaway, there's a wealth of options. As our "Parhaat Nintendo Switch Pelit" (Best Nintendo Switch Games) list indicates, these top ten games in Finland have captured the gaming community's imagination. These games have not only provided unending entertainment for the past few years, but they are also predicted to remain popular, continuing to enthrall gamers in Finland for many more years to come.