Unlike before, we do not need to install Photoshop, which requires a modern CPU, a lot of internal storage, and exceptional skills. Thankfully, we can already do that with our iPhones. These innovations make it easier for you to remove backgrounds like a professional. No matter if it is a cluttered background or annoying photobombers, you can fix your background on-the-go with just a tap on your Apple mobile device.
Although iPhones come with built-in background erasers, these sometimes won't work with older iOS versions. And if in case you face this dilemma, let us help you with these 5 great background erasers that are perfect for your iPhone. Explore the options that work best for you by scrolling down.
PicWish – Multi-Functional Background Eraser
PicWish is an AI-enabled background eraser for iPhone. With its auto-erasing capability, you can remove background quickly without compromising the quality of your output. In fact, this app will not leave your photo pixelated and low quality. You won't end up with pixelated and low quality photos with this app. It is also possible to process multiple photos simultaneously with this mobile background eraser.
This app also allows you to convert a transparent background into a colorful one or add a new photo as a background. Furthermore, this program has an editing tool for adjusting brightness and contrast and resizing the images. As well as resizing your image, this tool allows you to crop it. Apart from removing the background, it also features photo retouching, deblurring, and can also be used to create IDs.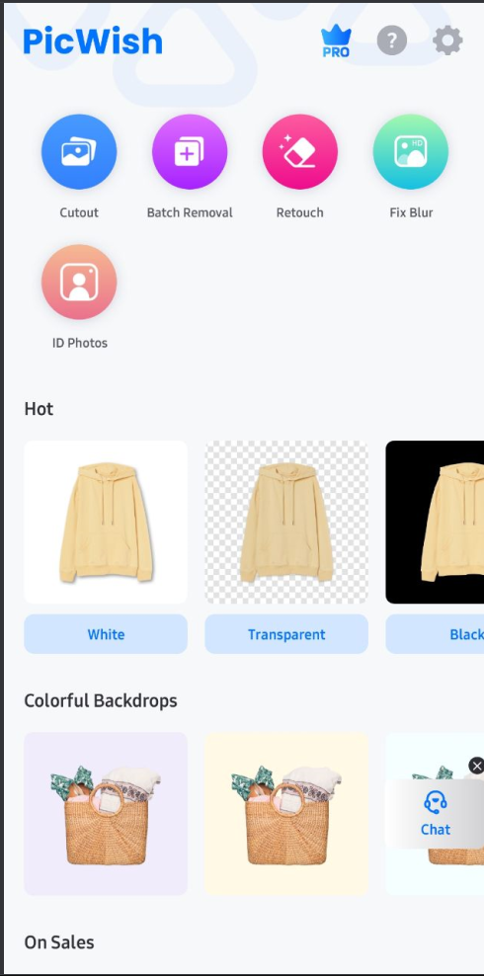 PhotoScissors – Intuitive Background Eraser
PhotoScissors is another app capable of cutting out objects precisely from their backgrounds. Even with a complex background, it works instantly and allows you to change the background to a solid plain color or upload an image. It can also be left transparent so you can use it in multiple ways such as an additional element on your photo or as stickers.
Magic Eraser – Easy Background Removal
Magic Eraser is an excellent iPhone app for removing backgrounds flawlessly. With it, you can remove your background neatly. Also, you can zoom in on the area you want to fix, and clean up any clutter around your subject. You can also make logos, keynote presentations, and documents by downloading your output as a PNG using this tool. And with its Superimpose feature, you can use your image over another photo like a sticker.
Pixelcut – Creative Background Remover
The Pixelcut app is another handy tool for removing backgrounds from iPhones hassle-free and conveniently. It isolates your subjects from their backgrounds without requiring any special skills. Additionally, you can use it to retouch your photo and remove unwanted objects or photobombers. Additionally, it offers hundreds of templates designed specifically for online sellers.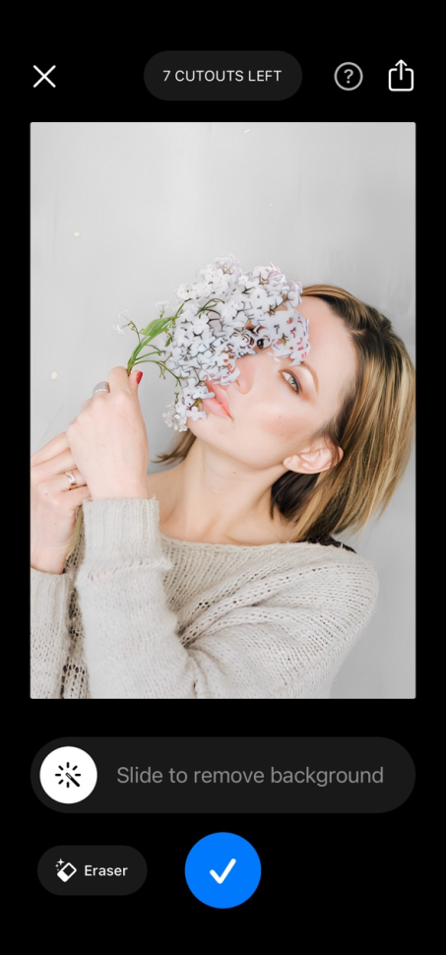 BG.Remove –
The name of BG Remove says it all. Directly as its name implies, it removes the background from your images instantly. With its sliders, you can adjust the brightness, contrast, sharpness, and saturation of your output in addition to cutting out and changing your subjects and backgrounds. This app also allows you to apply filters to your photos to change their mood. Additionally, you can add frames and stickers for a more creative look. Moreover, you can share your creations via social media and messaging apps such as Facebook, WhatsApp, Instagram, and Twitter.
Conclusion
In the past, removing a background from an image required a powerful computer, Photoshop, and patience to master the lasso and selection tools. We can now change the background of our images whenever we want thanks to these iPhone-compatible apps. Using our fingers, we can delete image backgrounds instantly.