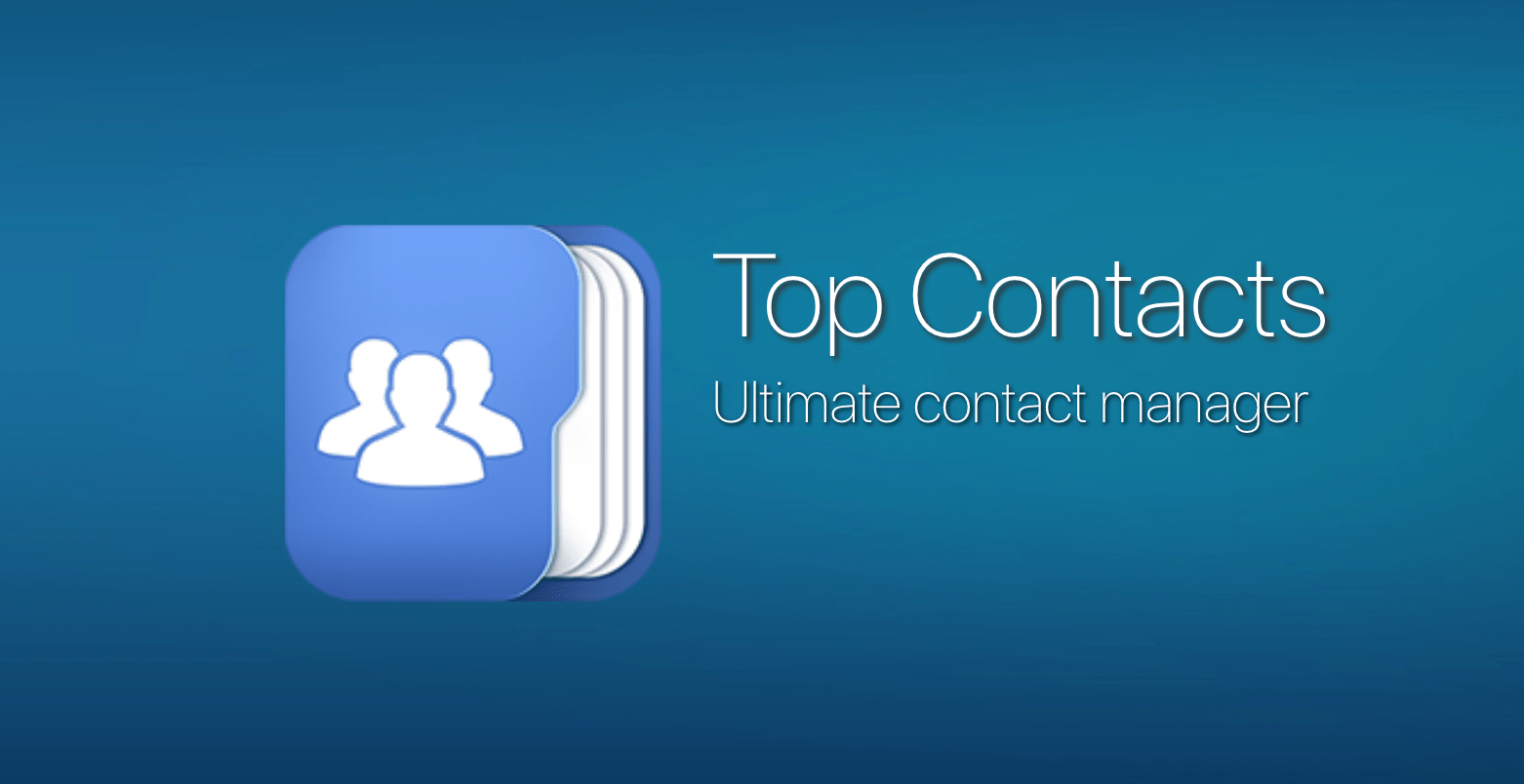 Contacts management apps should make life infinitely easier. Case in point- Top Contacts for the iOS offers a good balance of manageability and solution for individuals who have hundreds, or even thousands of business contacts on their device.
What Makes Top Contacts The Ultimate Contact Manager?
Top Contacts is as an advanced contact manager with CRM capabilities. Here's a list of the features you can expect from the app.
Powerful Organization Features
Frustrated with the mess that you call your contacts list? With Top Contacts, you can turn that mess into an orderly address book. You can create groups, assign colors and tags for each contact. You can highlight the most important ones and always have them up the list when you open your call list.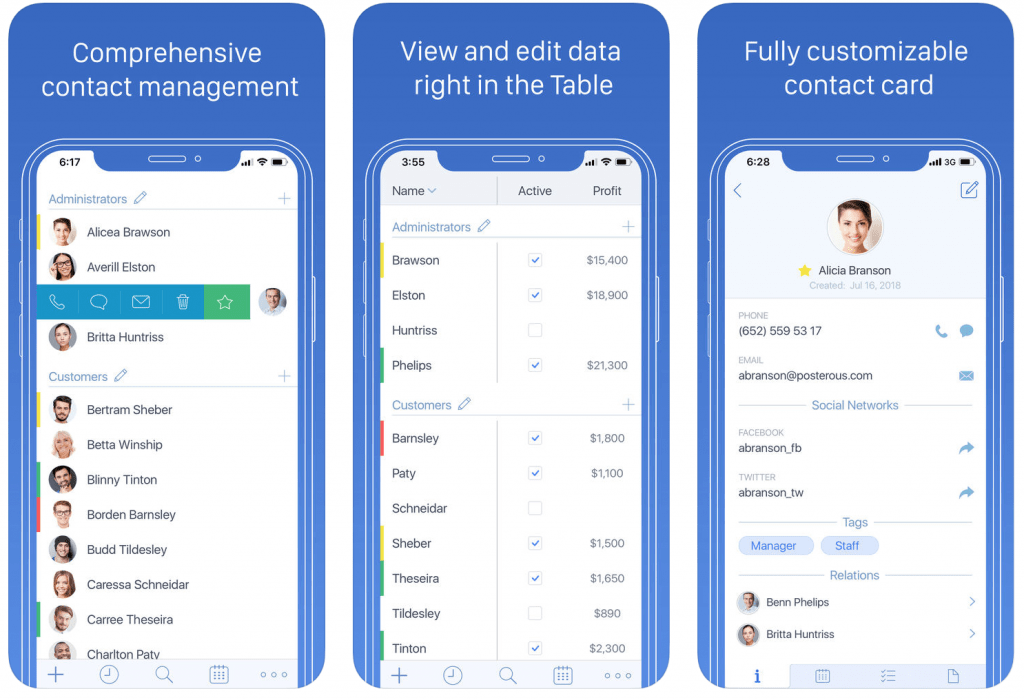 Moreover, you get customizable filters on a number of presets. Delete contacts, set up pre-defined fields or re-arrange them according to your liking. Filters can be saved and applied in just one tap.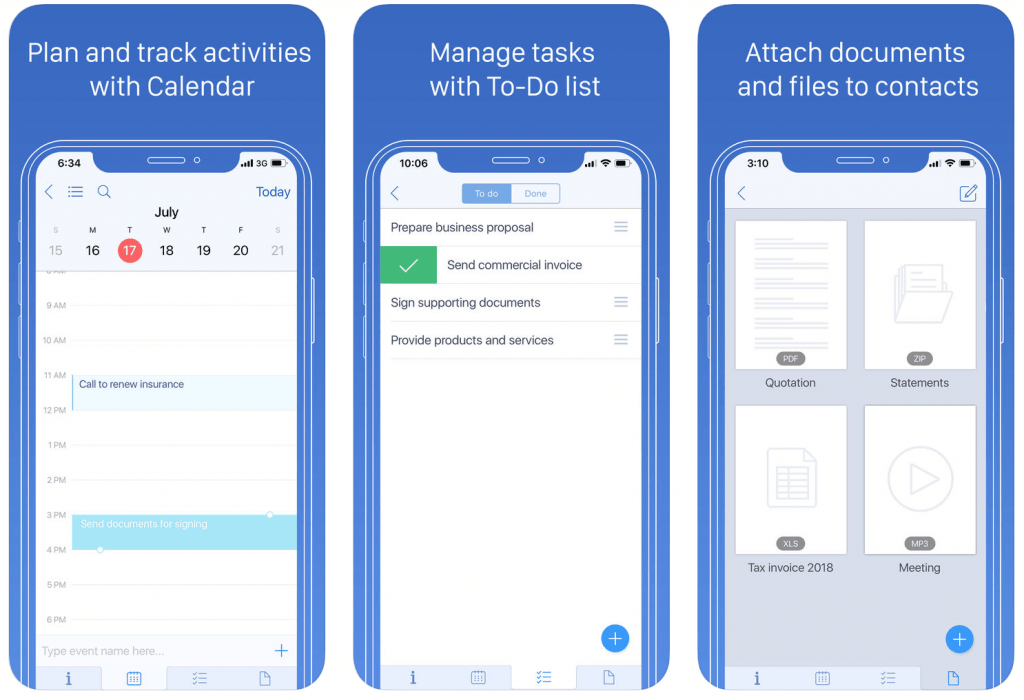 The contact management app features a streamlined interface that gets you where you need to go with minimal taps. You can try the traditional view or the table mode which allows you to edit and view contacts without having to open the card itself.
After customizing contact cards you'll have the details pop out without extra navigation. Recent contacts will be auto-displayed once you get inside the menu. With the Quick Menu, you can call, text or send an email in just a few presses.
Convenience in an All-In-One App
Log all actions, files, events, actions and other info in one app without having to sync across multiple platforms. Schedule meetings and events using the integrated calendar, put up to-dos and reminders so you won't miss out.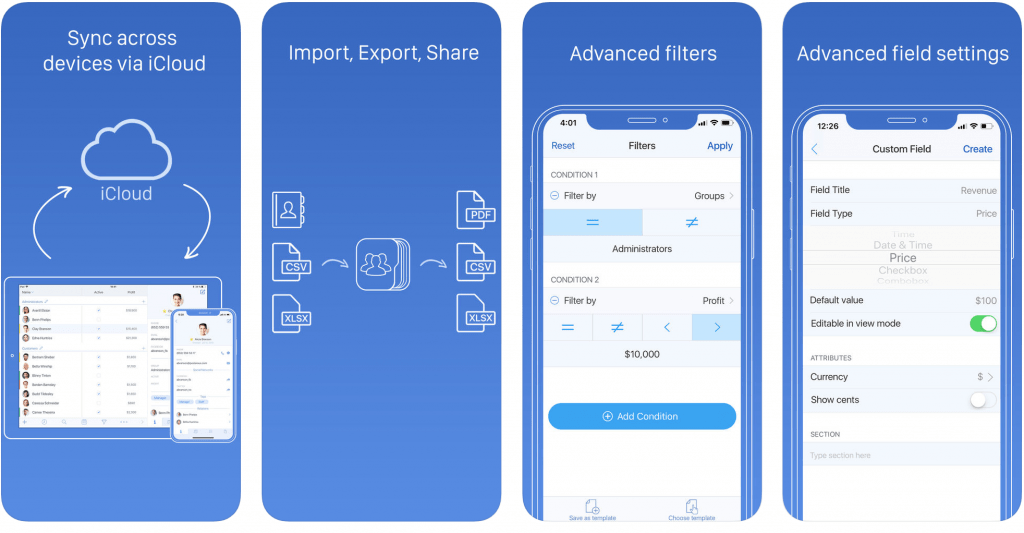 Get the Pro version and you get extra features, including the following:
Sync valuable data via iCloud, keeping all your devices up to date at all times.
Import contacts from Contacts app or XLSX and CSV files.
Export your contact list to PDF, XLSX and CSV.
The ability to print your contact list as a hard copy.
Zero ads and banners.
If you're looking for a better alternative to the native Contacts app, Top Contacts should be on top of your list. It's a robust contact-management app that's sure to meet the needs of power users.