Ever dreamed of attending a top university like Harvard or Oxford?
Thanks to the podcast one can now sample a small taste of what it might be like to sit in those hallowed halls. Openculture.com is a fantastic website that allows one to listen and download educational and cultural podcasts from leading universities for free. So if you're in the midst of studying for an assignment or cramming information for an exam, perhaps one of these podcasts will add depth to your research.
There are loads of different categories so one is sure to find something of interest. The categories include things like Science, Law, Business school and even a language lesson or two. Fantastico!
I chose to click on Oxford University and was taken to their iTunes site. It has featured recordings including podcasts for the intellectual and the philosopher.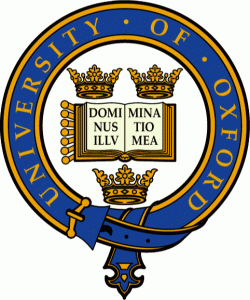 Some of my favorites from the site included Oxford and the Crime Novel by Val McDermind. Val McDermind sets to ask the question "What is it that is so luring about Oxford for crime writers and a setting for murder?" The lecture is around 50 minutes and is in actual fact, despite the gloomy sounding topic, lighthearted and interesting. Val is humorous and delivers an insightful and educational lecture. Good for a rainy Sunday afternoon.
A lot of the other lectures available on the Oxford site are more along the educational line than the one above. I quite enjoyed Valerie Beral's Breast Cancer: Causes and Prevention. Valerie is an Epidemiologist, and offers her knowledge to the listeners with a focus on a historical perspective of the disease and how over the decades myths and suspicions as to the causes of the cancer have been disproved or indeed deemed truthful. The lecture is around 50 minutes and would add an interesting perspective to a college paper.
Another interesting philosophical podcast is Peter Millican's Possible Answers to Skepticism of the External World. Definitely for the more "what is the meaning of life" sector of the population. Millican delivers an interesting perspective on methods of inference and how to answer the sceptics among us. It is fairly heavy going, but is in a nice nine minute bite sized serve of philosophy. Perhaps this one would spice up a boring bus ride.
Despite living miles away from these prestigious universities, one can for a brief moment share the knowledge, and enjoy the educational benefits from the comfort of their computer chairs. Pretty much all the lectures are free and can be downloaded from iTunes through the link on the openculture.com website.