Gaming has come a long way since SuperNintendo or some old Sega consoles back in the nineties, so today, it is a multi-billion dollar industry that just keeps growing. Today, an average gamer is a male or female in his early twenties who sees gaming as an enjoyable pastime worth investing in. There is also a big online community of gamers worldwide, plus casual gaming has evolved into esports with leagues, championships, and big cash pool prizes. It is no longer just some game but a subculture on its own, and like every subculture, there are symbols that represent every aspect of its existence. When it comes to online games, these symbols are gadgets that make gaming more immersive and enjoyable, but more importantly, they also look very cool.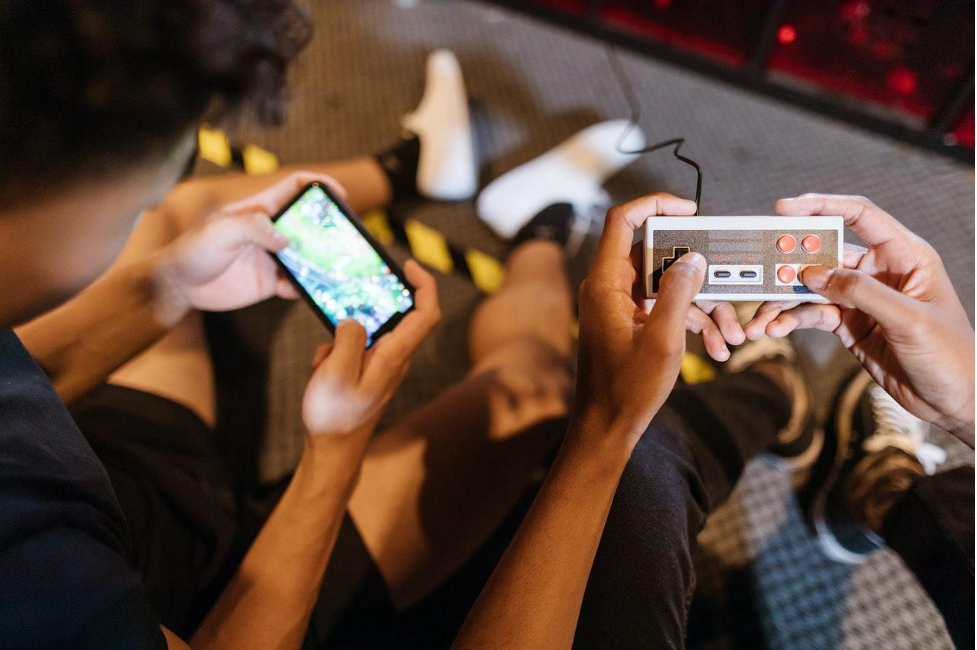 Logitech G13 Gameboard
It was just a matter of time when someone would come up with a simplified keyboard that suits professional players or the ones who just enjoy taking their play to the next level. With its ergonomic design and comfy keypads, it just urges you to try or press those keys even if you are not a player. Logitech G13 has multiple programming functions that make it customizable depending on which MMO or FPS titles one prefers. What is really amazing about it is that one can get it for less than $100, which is one great bargain. Once you try it, it will be hard getting back to your big old keyboard, but it is definitely one good investment.
Titan XL Chair
The chairs market is booming right now as every player wishes for top comfort while playing, so there are some amazing chairs out there right now. Among all of them, Titan XL stands out with its cushy seats plus enough room to make one feels like a CEO rather than a Minecraft player. It doesn't matter if one plays Call of Duty or some slots at the best online casino in Slovakia, as his comfort is important either way. Sitting in Titan XL gives some Scarface vibe, resembling that Tony Montana chair with that big T on its back. Perhaps it is a little pricey, but it is one pro chair, so for anyone having some pro ambitions in esports, this is a chair to go with.
HyperX Cloud II Headset That Suit Well To Play Online Casino Games
This is one of the most wanted headsets on this market, but there are several reasons for that. First, they offer supreme quality for a decent price ranging between $150 and $200, so their price-quality ratio is quite nice. Most reviews suggest that these headphones are perfect for playing Battlefield or Far Cry, with very sharp and realistic sound. Their design is quite unique, making them light but comfortable, with enough mic room to make them compact and snug. If you are looking for a top-quality headset in a decent price range, HyperX is your perfect choice.
Razer DeathAdder
Last but not least is this mouse piece that is so simple in design, but it brings a new gaming experience, according to most player testimonies. At first glance, it resembles an ordinary mouse that you had in 7th grade, but it's simple design holds that secret to its success. It fits like a glove, making one's hand fresh after hours of playing, plus its sensibility is perfectly calibrated even for the most demanding RTS titles on this market. Good things are meant to last, so if you ever used DeathAdder before, we warmly recommend that you stick to it.
Gadgets that we see on this market today are just the tip of the iceberg, as technology keeps evolving by bringing us new devices, better graphics, and virtual reality. We can only dream of what will playing multiplayer titles look like ten years from now, but we can guess with certainty that it will definitely be more immersive than today. New games that are in the making will erase the thin line between reality and fiction, which only proves that our imagination has no limits. Until then, try some of the latest devices and equip your gaming room just the way you like it, creating that little piece of gaming heaven just for you to enjoy. You deserve the best so give yourself the best this market can offer, thus taking your play to a whole another level.