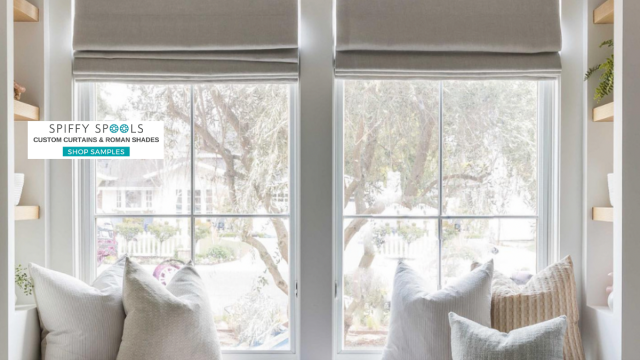 With real estate prices and rental rates skyrocketing in metropolitan areas, modest accommodations have become a way of life. Smaller apartments are preferred by singles, partners, and families over bigger ones in order to reduce the mortgage, monthly utility payments, and property maintenance challenges.
Sometimes we have to settle for modest windows instead of the larger ones we like. Large windows not only brighten a room but also enhance its design. So it might be irritating to live in a house with little windows that cannot be taken down and extended.
When you truly focus, though, there are plenty of ideas available. Tiny spaces are cost-effective, but they provide their own set of decorating obstacles. Your little room should be gorgeous and livable, not tight and jammed in, for pleasant living.
Choosing the proper window coverings is essential since the wrong fabric or curtains may make the area appear even busier and confined. You may make windows appear larger and more fascinating with attentive decoration ideas, tactics, and hacks. After all, little may be filled with personality.
It's not typically a good idea to cover a tiny window in your kitchen or bedroom with curtains. To prevent making a space appear smaller, while arranging a small window, allow as much natural light as possible. Here are 5 ideas for window treatments in small areas:
1. Try custom roman shades
Custom roman shades are excellent window coverings for both design and functionality. They provide greater privacy and light blockage than ordinary blinds.
Gathered fabric provides more dimension, and drapery requires space on the sides to be stacked. Roman shades contribute to the illusion of more space since they stay near the windows and just enclose the window area, not taking up any more space.
Custom roman shades cover windows entirely and may be produced with any fabric of your choosing because there are no gaps between the holes. Roman shades in a vibrant, pattern-filled fabric may give windows in your living room, bedroom, or kitchen an immediate personality boost. To create one of these stunning window treatments, you can either utilize a pair of dismantled blinds or manufacture a roman shade from scratch using wooden dowel rods.
Aside from specialist retailers and big-box stores, certain upholsterers, paint centers, and design companies provide window-treatment solutions, typically for custom curtains or roman shades. Although this appears to be pricey, it is frequently less expensive than utilizing hyped online outfits, and you have a wide range of fabric and color options.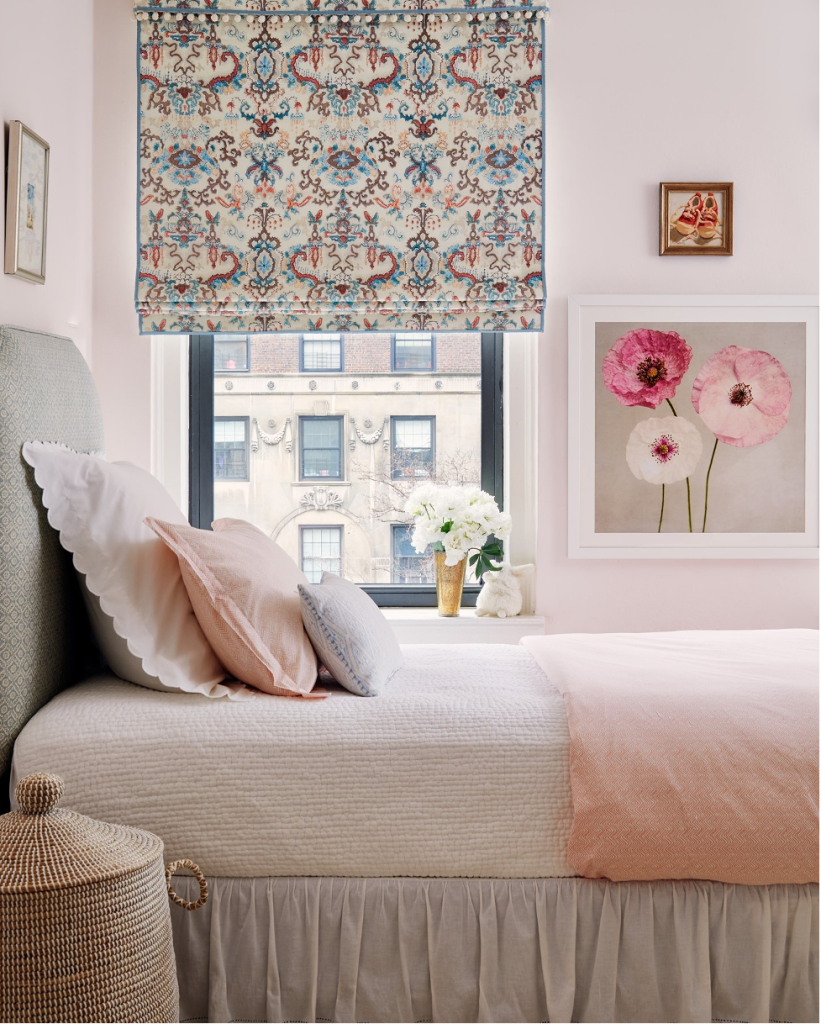 2. Employ height-enhancing strategies
Creating the sense of extra height is another approach to visually extending a small space. This may be accomplished by choosing the right length of curtains– using shades or exceptionally long, floor-to-ceiling curtains with vertical designs. Thin stripes, vertical chevrons, or climbing vine designs along the length of the curtain/shade are all excellent choices. Avoid designs that are horizontal, large, and/or crammed with too many parts, since they will make the area appear smaller.
3. Use lightweight fabrics
Drapery and curtains are both types of cloth window coverings that come in a broad range of colors, designs, and price ranges. Custom curtains can give your house a very professional appearance. Working with a vendor who specializes in custom curtains and drapes can provide you with professional advice on the design that works best in the room.
Heavy fabrics, such as velvet, taffeta, and raw silk, impede the inflow of light and air, potentially creating claustrophobia in a small room. Select semi-sheer or sheer curtains in linen, cotton, or polyester blends to maximize incoming light, making your tiny area feel larger and airy. Another wise decision is to avoid blending valances and curtains. When combined, these can make your environment feel claustrophobic. Either one can look excellent on their own.
Similarly, lined or unlined drapes and curtains can be options. Lined curtains may function as blackout custom curtains by shutting out all sunlight from windows, making them ideal for bedrooms. Unlined curtains can look great on windows that get a lot of light or if you already have another window treatment, such as shades, behind the drapes. If the windows get a lot of direct sunshine, a lined curtain keeps the cloth facing the room from fading.
4. Install floor-to-ceiling curtains and blinds
Typically, we put curtains a few inches over the top of the window frame. When looking through a small window, this technique might make it appear even smaller. Install long curtains that extend all the way from the ceiling to the floor to enhance the room's look and spaciousness. Similarly, you may increase the width by utilizing a longer curtain pole and stretching the curtain to each end.
Again, you may find it better to use custom curtains instead of store bought ones in this case as commercial floor-length drapes often end an inch or so above the ground. You may adhere to this requirement with custom curtains or drapes no matter the size of your windows or ceilings, therefore, one doesn't have to modify a store-bought curtain to work properly. Additionally, you don't have to accept a design or fabric that isn't exactly what you're searching for. Additionally, you are not restricted to the insides of the window frame as you may be when attaching blinds or shades, but bespoke drapes and blinds sometimes work well together in terms of style.
5. Small window curtain options
Small windows are often best covered with short, sill-length curtains. They won't take over the area even when they reach the top of the windowsill. Café curtains are another option. They provide some seclusion while covering the bottom part of the window, enabling light to still penetrate. Café curtains are hung using height-adjustable curtain rods that lie inside the window frame and are a common choice for restrooms or tiny windows that open to a public sidewalk or street.
Hanging lengthy curtains on tiny windows will give the idea that they are larger by using the magic of illusion. To get this impression, hang the curtains as high and broad as you can to make the small window appear larger. Avoid using fringes, tassels, or swags since they might make the window appear smaller and block the light.
With these simple tips you can enlargen the visual space of your rooms and also, get the perfect window treatments for them.