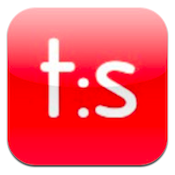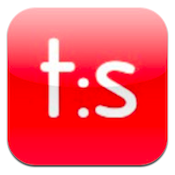 Price: FREE Score: 9/10 Category: Entertainment
total:specis an iPad app developed byMarket Entry Media Limited. If you want a gorgeous-looking iPad app that will keep your fingers on the pulse of what's hot, then this is the app for you.
Similar to apps like Flipboard, total:spec offers up-to-the-minute news from the world of fashion, as well as news about music, politics, movies, TV, and more. It's the ideal app for anyone who can't afford to be out of the loop when it comes to trends, pop culture, and entertainment news.
But total:spec is arguably more lovely than Flipboard: the design is far more intuitive, and the whole look of the app is just stunning on the iPad's lush, large screen. Sure, it's sufficient on the iPhone…but on the iPad, total:spec really sings.
When you open the app, you'll be presented with a set of buttons, which include Read, Go, Picture, Watch, Place. Read is what you tap if you're looking for articles, in-depth reviews, or engrossing interviews. Go curates content related to things you can, well, GO to: concerts, events, and the like. Picture curates, surprise, surprise, photos, while Watch collates all kinds of video-related content.
I love the idea of curating content based on what kind of reading or browsing you're in the mood for. So often, at the end of the day, I skip around in my feeds because I just want to look at photos. It's smart to organize content in a way that reflects the likely attention span of the consumer. But when the content is as good as this, you'll want to see it all.
total:spec is free to download, and free for the first month you use it. After that, however, you will need to subscribe via iTunes for additional access. One month is 99 cents, 3 months is $2.99, and 6 months will set you back $5.99.
The bottom line: this gorgeous app is functional, fabulous, and packed with the content you need to read if you want to stay on top of the kind of current events that matter most. Try it, and I'm sure you'll agree.
total:specis compatible with iPhone, iPod touch, and iPad. Requires iOS 4.3 or later. This app is optimized for iPhone 5.