Price: $1.99   Score: 8/10   Category: Utilities
Touch LCD is a subtle, clean alarm clock, timer and stopwatch app with comprehensive capabilities and a slightly retro feel. The app works well right away and only improves with an extensive list of easy to use features and customization options.
The main functions of Touch LCD are time zones, notifications, display, screen saver, talking clock, night mode, and alarms. Since the iPad itself automatically keeps time on the top of the home screen, besides the aesthetic beauty of a large, multifunctional clock, the best features of this app are the timing functions and alarms.
Regardless of where you're working in Touch LCD operating the clock is easy. Everything is digital, meaning you can use an on screen keypad to type in your time and then hit done to save the alarm time, countdown time, etc. Unlike most watches or multifunctional clocks, this app is so easy to use it requires no instructions.
Switching between analog and digital displays, as well as timer and stopwatch, is as easy as flicking your finger across the screen. If you have an alarm set, a countdown displays along the top, and everything beyond that operates behind the settings tab.
In the settings tab you can choose whether you want the background to be classic blue, amber, green, yellow, or inverted for dark color palette night viewing that's not too harsh on the eyes. There's also the option to switch to retro or modern text, and the ability to disable or enable a spoken time by touch function.
The options for setting alarms are amazing. You can name the alarm, choose which days you want it to repeat, save it for future use, and decide whether you want it to wake you with spoken text, specific in app chimes, or music from your iTunes playlist.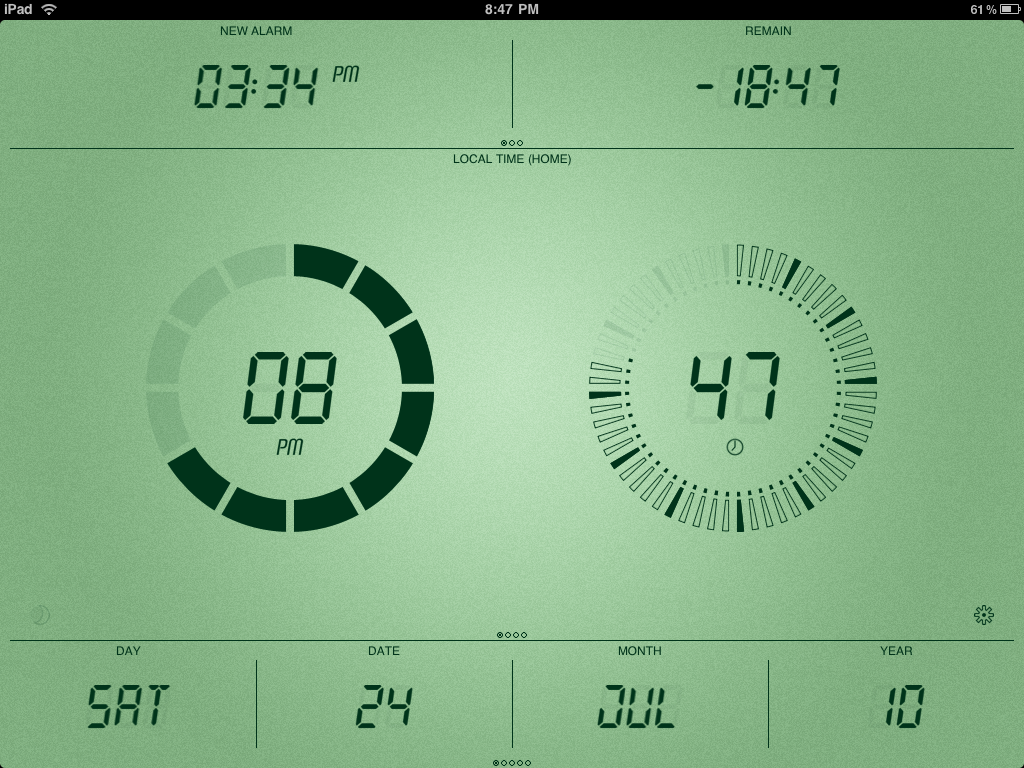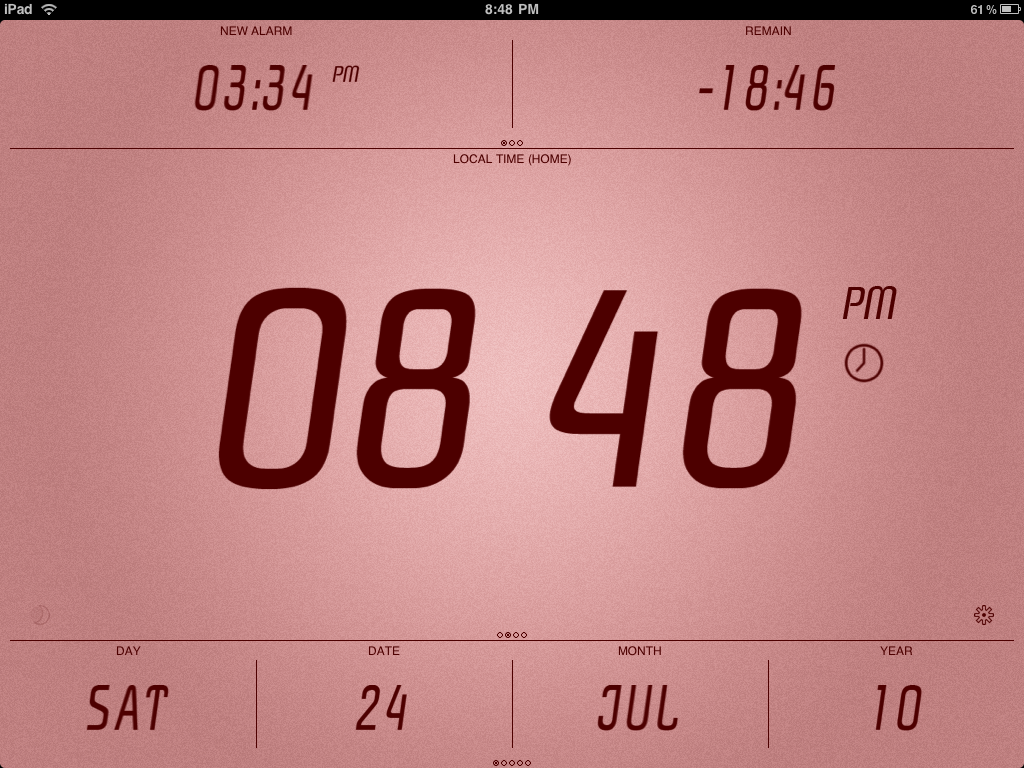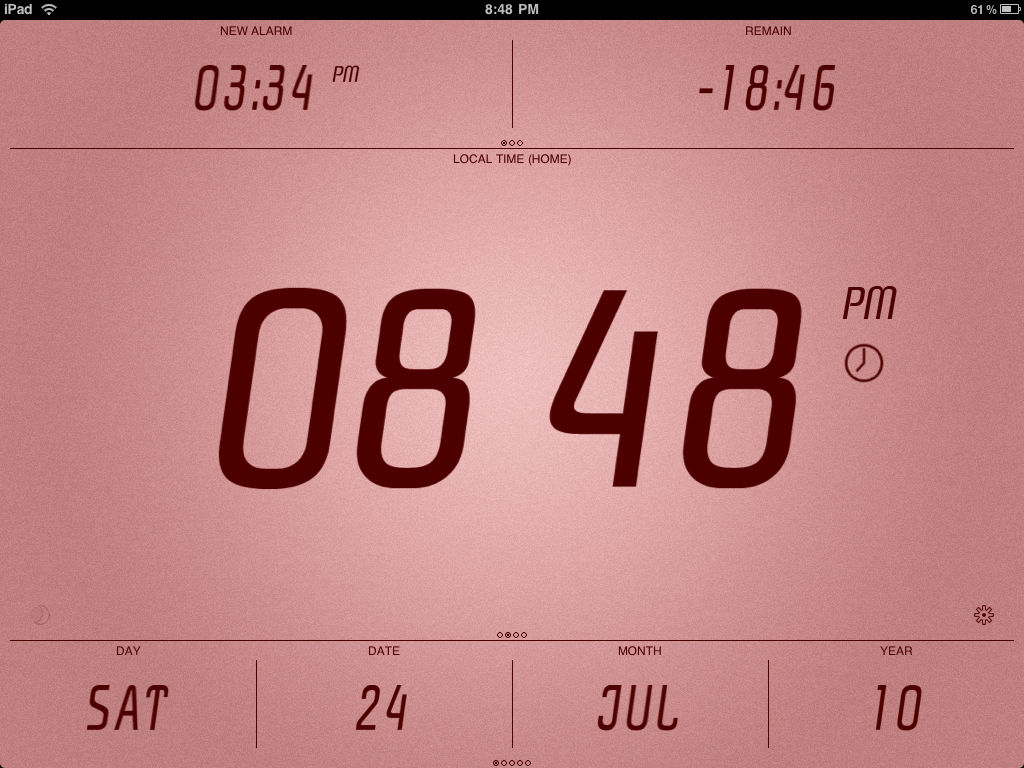 One of the biggest drawbacks of this app is the fact that it has to stay open for the alarms and notification systems to actually go off. It's not a major deal to leave the app open (it sleeps automatically), but this leads to just another step for setting your alarm at night that might lead to an unwanted glitch.
Other than that, this app is amazing. So many of these third party clock and alarm systems tend to drain battery dramatically, but Touch LCD doesn't. I've had apps that took away an entire charge during the course of a night's sleep, but the battery was more than fine in my test runs, and it was great to have an alarm without setting an alert in calendar (the only built in option for alarms on the iPad).
Bottom Line: Touch LCD is an elegant clock timer and clock with a full set of features and easy functionality. It's a bummer to have to leave the app open so alarms function, but other than that this app is unfallible. 8/10