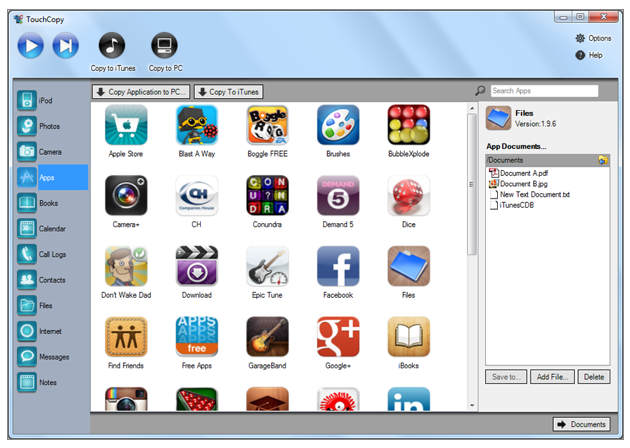 TouchCopy is a Mac App developed by Wide Angle Software. If you're looking for a way to back up your iPhone or iPod's content to your computer, this helpful tool can give you peace of mind.
If you're like me, you tend to hold off on downloading the latest iOS updates for a few days or even a few weeks. This allows one to avoid any odd bugs or unpleasantness that can crop up with the update, and keep your ear to the ground in the iOS community. TouchCopy is a great way to make a backup of your iOS device's contents before updating your iOS.
TouchCopy can copy music, playlists, photos, SMS, contacts and more from an iPod, iPhone or iPad to iTunes. This app is also likely to interest iOS fans who need to quickly shift their content from an iOS device to a new iTunes library.
I found the interface in TouchCopy to be really top notch. This app has been thoughtfully laid out, and I felt secure using this app. It's so much more convenient than trying to deal with iTunes alone, since iTunes always wants to sync with your iPod, iPhone or iPad…even when that's not what you want!
If you have yet to update to the iOS 7 operating system because you lack peace of mind about the update, give TouchCopy a try. This is a handy tool to cope with iTunes data loss resulting from a hard drive failure or when switching to a new computer without a backup. This app rules.
TouchCopy is available for both Mac and PC. Free trials are available for both Mac and PC. The full version will set you back $29.99. This app works with all models of iPhone, iPad and iPod. Compatible with iOS6, iOS7 and iTunes 11.