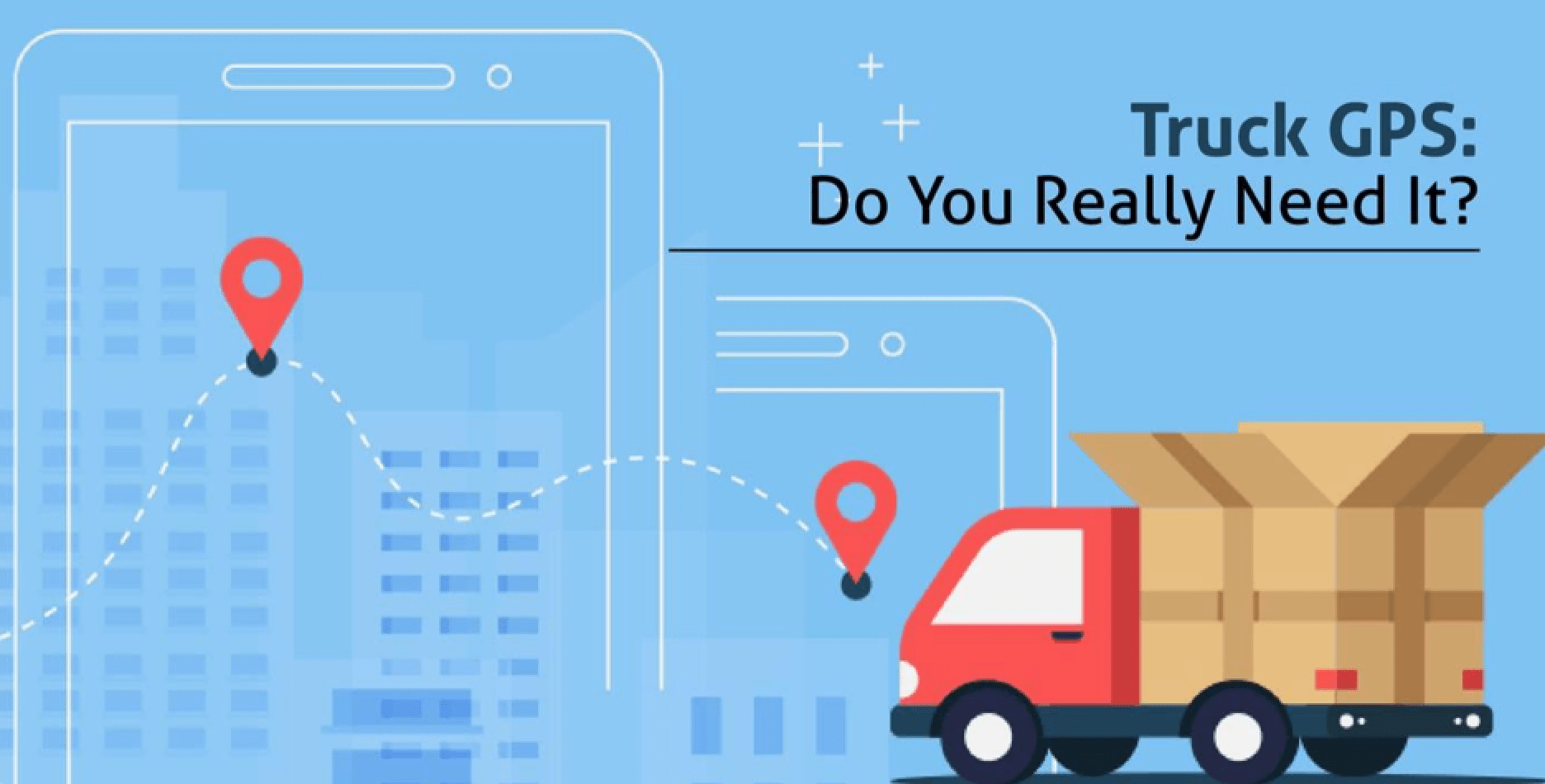 For generations, India has known trucks as a major method of transport. In fact, trucks have played a major role in the development of industries and real estate, giving in to India's development as a nation. Around 80% of the industries in India depend on trucks for a majority of their transport business. And through this, there has been an increase in the employment prospects of literate and illiterate alike due to huge numbers of industries hiring for their transport.
With trucks comes management. And with management comes surveillance. Monitoring need not always be in a negative connotation; it has been proven to improve performance and enhance productivity by a leap. This improvement comes to the rescue for the drivers as well as for the vehicles.
If you are a fleet owner with a multitude of trucks, you must have heard the word 'Truck Tracking system' being thrown around a lot. However, as with everything, the first question that must pop into your head would be, "Do I really need it?"
In this article, we tell you all there is to know about GPS system for trucks. Along with that, we will also provide an answer to your question and help you understand why you actually do need a truck GPS tracker.
All About Truck GPS
A GPS or Global Positioning System (originally known as Navstar GPS) is based on satellite radio-navigation technology used to accurately give the position of an object anywhere on the planet. Until the year of 2000, the free and accurate use of GPS was restricted to the general public, but now it's free to access and its use is available to anybody who owns a GPS device and receiver.
Since the start of the era of free usage, there has been a significantly steep growth in the consumer market for GPS tracking systems, especially for vehicles. The use and demand of GPS tracking systems became so high that it inspired the Indian Space Research Organisation, under the Government of India, to come up with India's own GPS based system – the NAVIC ( Navigation Indian Constellation) which was completed in 2016.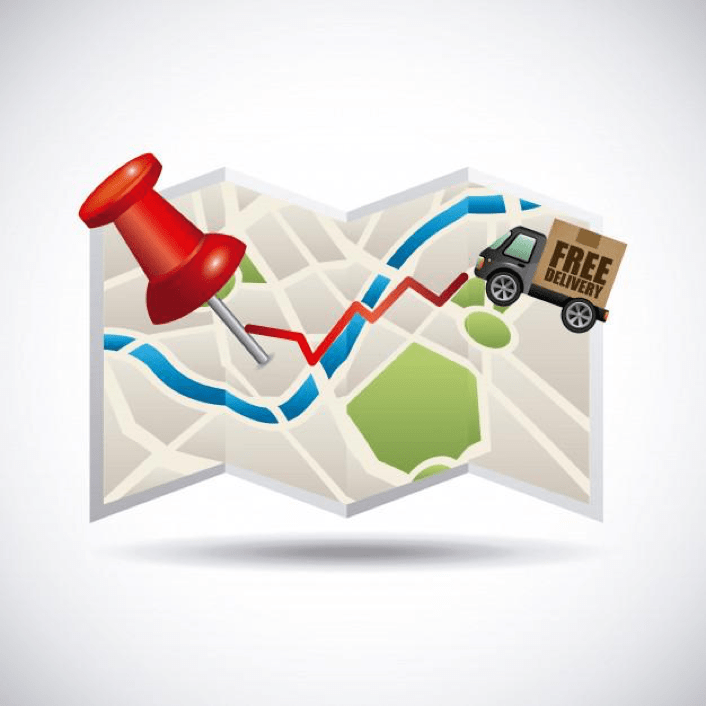 Studies have shown that of all modern space-based services, navigation satellites touch the lives of most of the people on the planet, attracting less attention and awareness. Financial services, aviation, military, transport and more are dependent highly on super-accurate GPS timing signals. With such importance, it is no wonder that due to the many functionalities of a GPS tracking system, vehicle owners have become willing consumers. The growing popularity of car GPS systems, is known. But a field not very extensively known of is GPS system for trucks.
Why a Truck GPS Tracker?
The transport sector is experiencing a great inflation, owing to economic growth and development. And this burst of infrastructure development has led to on-road transportation take the lead from railroad shipping.
The graph shows the increase in transport by roads as opposed to transport by rail: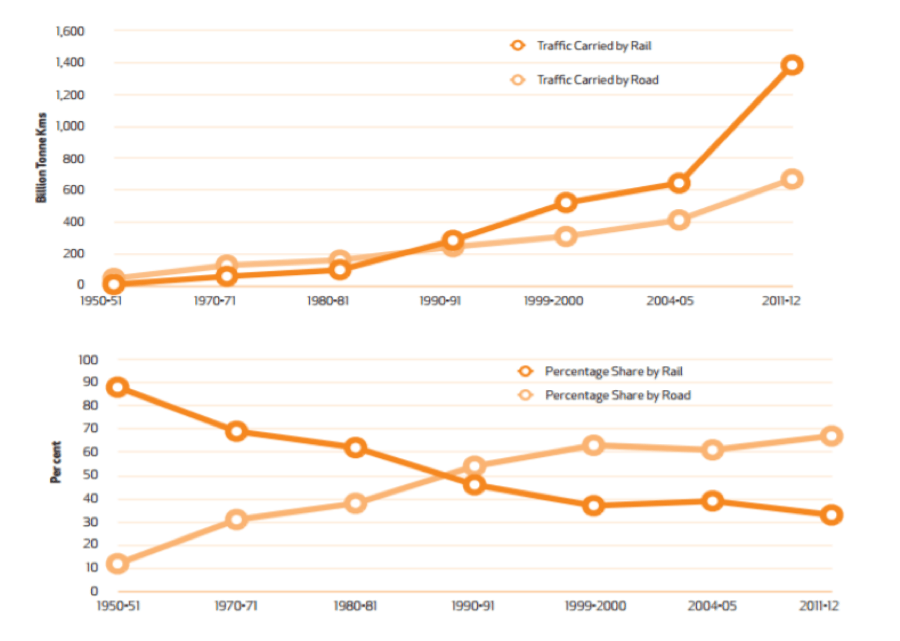 The government, recognising the need for proper training and for prevention of accidents and causalities has also opened up Training Camps in almost every state under the scheme of 'Hunar Se Rozgar'. These camps provide courses ranging from 12 weeks to a year for training the working force, which allows them to get a Commercial Driving Licence (CDL) at the end of their course, allowing them a legitimate path of work life.
With such schemes being put into place, trucks as a transport system are thriving, and so are its people. But when any field of work thrives, there are always people to pull it down. With an increasing number of cases in which drivers steal vehicles, drivers who are paid below their fixed wages due to conspiring employers, a solution that came up was the Truck monitoring system.
Features of GPS System for Trucks
In order to ensure that as a fleet owner, you are engaging in the best GPS tracking for trucks, you must first understand the varied features that are brought to the table by a truck GPS tracker.
Stolen Vehicle Recovery
Over-Speeding Alert
Park Fence Alert
Built-in Flash Memory
SMS Interface
Web Interface
SOS Button to Report Emergency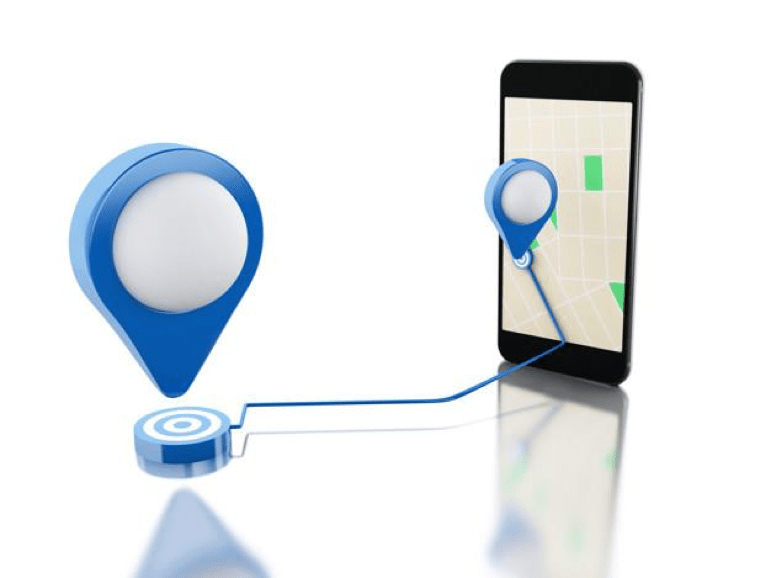 With these features come the benefits, and the reasons why you must invest in a truck GPS soon, if you have not already.
Stolen Vehicle Recovery- In situations where an untrustworthy driver tries to loot an unsuspecting employer, this feature can work wonders. Not only this, if the vehicle is stolen by a third party, there is no way to disable the device from providing the truck GPS location, and can give the employer exact co-ordinates of the vehicle.
Over-speeding Alert- With a steep increase in road accidents due to rash driving, this feature allows the employer to help discipline the handlers on basis of their wrong-doings, and to be aware of their vehicles on the road.
Park Fence Alerts- Park fence alerts are set off and sent to respective contacts, also alerting the driver when the engine or any other vital part of the truck has been removed from its place. Statistically, this feature would be more helpful in rural areas, where the stealing of expensive vehicle parts is well heard of.
Built In Flash Memory- This memory can come in handy while tracking the whereabouts as well as detours that many drivers take, as an excuse to get higher wages (if paid by hour or distance) in which case the employer is the one at loss. With this device, the employer can calculate exactly the route followed in case of any problems that take place using the truck GPS system.
SMS Interface/ Web Interface- With almost everything in the world having a link to the internet or our phones, the SMS/Web interface feature increases the accessibility of the owner, in case of any mishaps that might happen. Be it over-speeding, over-heating of the vehicle, or any critical damage, these alerts can be easily sent, received and may even help in saving lives.
SOS Button to Report Emergencies- When going through many rural areas, truck drivers have to be very careful as there's a fear of bad road conditions along with smart thieves. In any of these cases, the driver may instantly report any emergencies to the owner, as well as to the nearest police stations available.
Bonus Features
Apart from the ones mentioned above, we bring to you two more bonus features that can be of added advantage to you as a lorry owner. With a GPS system for trucks planted firmly in the vehicles in your fleet, you can expect to enjoy reporting as well as alerting features.
Reporting Features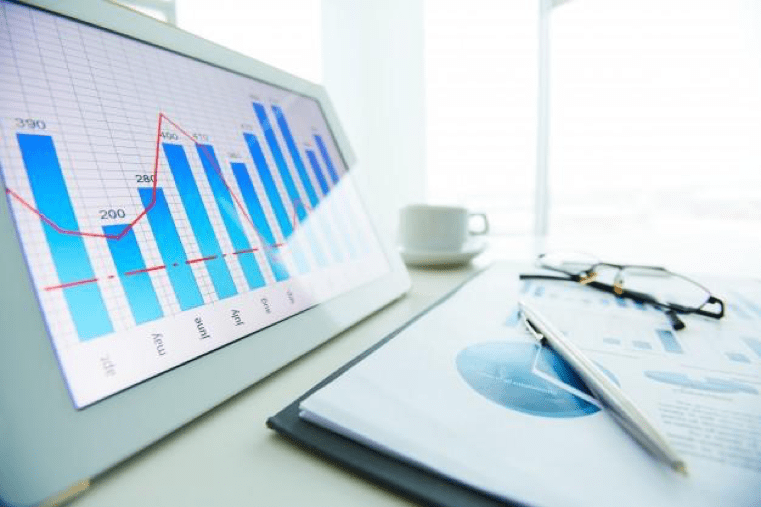 Distance Report
Speed Report
Trip Report
Park Fence Report
Top Speed Report
Vehicle Idling/ Stationary Report
These reporting features make record keeping and handling a breeze, as the customization system can either have the reports sent to the employer directly through mail/messages/web, or can have them saved over a short period of time for proper assessment. This also reduces any kind of disagreements between the employers and employee, as there is a pre-recorded and accurate report which cannot be questioned. This improves the transparency in business operations, and makes transportation in India a seamless process.
Alerting Features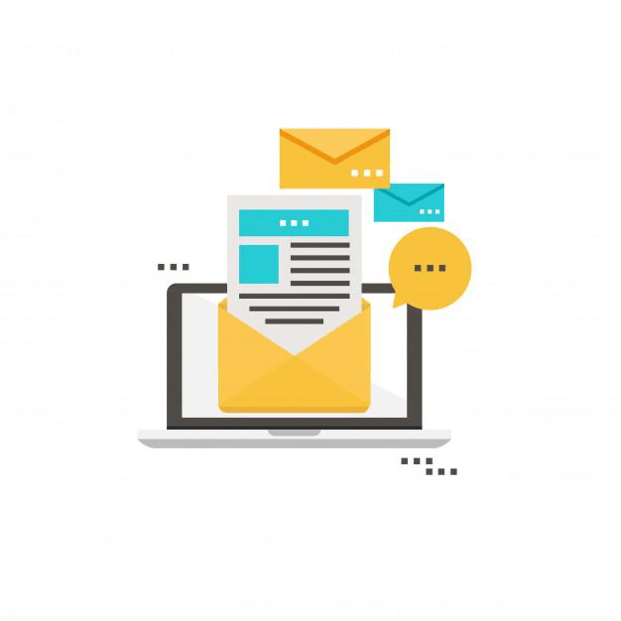 Movement Alert
Speed Alert
Geo Fence Alert
Park Fence Alert
These alerting features allow the employer to understand the training needs of the employees/drivers working under them, which can be done by a quick analysis of the alerts. These can prevent cases of over-speeding, or theft on the driver's front. In fact, these tools also help the employees maintain a good work ethic, and work to their advantage.
Industries all over the country, from fuel supply, to water supply use trucks as the main method of transportation. Even our constructions are based on the transport done by trucks. Seeing this huge growth, it is the duty of employers to safeguard their vehicles and a truck GPS tracker can be a giant support to propel your business in the right direction.