What is Twitty Camera?
Twitty Camera is a photo editing app that gives users the freedom to design their pictures as they wish. In the overcrowded landscape of photo applications, Twitty Camera wants to strut its stuff by becoming the all-in-one editing app for Android devices.
Its 13 MB size is justified by the myriad of features that the developers made available. We discuss these features in greater detail below. The app offers app-in purchases and is currently on version 1.0.
Ease of Use
Twitty Camera gets users going the moment they open the app. It lists all available photos from the phone's storage. Selecting a photo opens up the main editing screen where users can choose from hundreds of frames, effects, and other enhancements. Users can add multiple effects in one photo. They can also use the app to take pictures through its camera integration.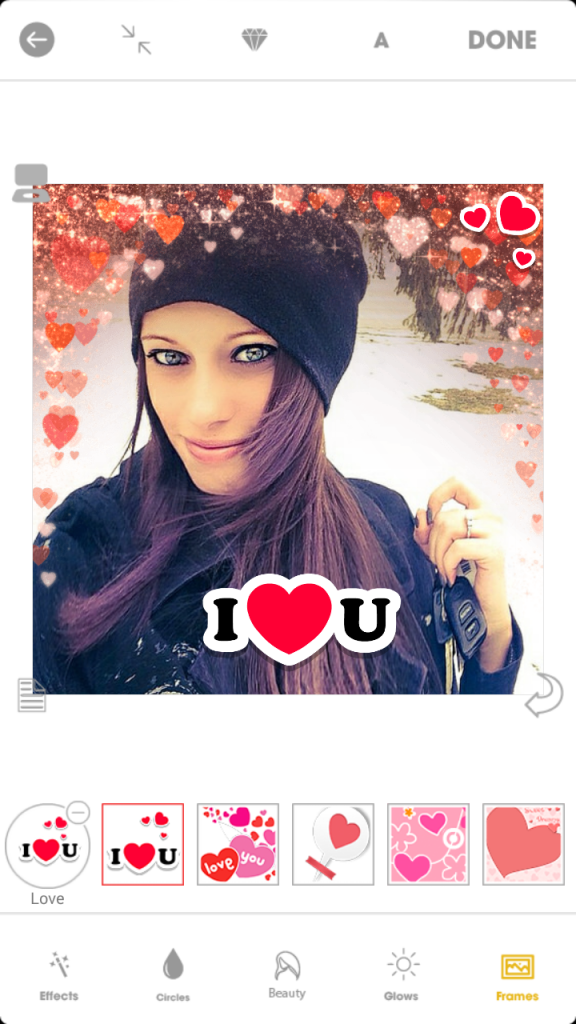 Twitty Camera – Frame and Additional Design
Because the app is loaded with numerous features, it is not immune from the occasional freeze. Nonetheless, the designs and enhancements themselves make for some amazing photos.
One thing that makes Twitty Camera stand above the rest is its seamless Facebook and Instagram integration. Users can access their social media accounts thru the app. They can explore previously uploaded photos and use Twitty Camera to further enhance them.
Twitty Camera – Facebook Integration
Utility
As mentioned, there are a lot of things users can do with Twitty Camera. From placing effects to circles, beautification and glows to colorful frames, the app does a pretty decent job adding more life to photos.
Using the app might take a little getting used to, but we figure the learning curve won't be a problem even for beginners. The effects are properly labeled. Sharing the finished product to third-party applications is pretty much straightforward.
Interface
Twitty Camera – Filter
Final Thoughts
The photo editing arena is competitive. Tens of thousands of similar apps exist in the Play Store. While it may be true that Twitty Camera may have to undergo a few tweaks on the interface and overall performance, the app certainly does not disappoint when it comes to its primary goal – creating wonderfully edited and enhanced photos. Twitty Camera deserves props for doing exactly that.
TESTED ON: SAMSUNG GALAXY A5
[appbox googleplay id=com.doikhongnhumocorp.twittycamera&hl=en]