Today, Android Smartphones and tablets have already redefined the way we interact with phones. It isn't out of place to say Android and Smartphones are humans' closest allies. Yes, best allies until you are stuck having to unlock Android Smartphones without your passwords. From the design, performances and software on Smartphones and Androids, not many people would fancy life without one.
However, your Android phones can become a significant source of headaches if you lose access to them. Apart from the inability to make calls, you may become stranded of important data on the phones. On a daily basis, Android users are stuck trying to unlock Android and Smartphones. Such experiences are better not had.
The good news is, to unlock Android Smartphones isn't as difficult as it used to be. There are safe, secure and straightforward ways of accessing your locked devices without the password. If you have experienced this terrible scenario before, here is a lifeline.
In this guide, you will be shown how to unlock Android Smartphones without any stress. Check out useful FRP bypass app to unlock android and 3 more safe software that is guaranteed to save the day:
Unlock Android Devices After Losing Your Password:
As noted earlier, locked Smartphones like Sony Xperia, HTC, Samsung Galaxy are just buttons away with unlock apps. Here is the list of some software that will sure unlock that phone for you.
PhoneRescue is one of the finest software that will safely unlock your Android Smartphones any day. Apart from the fact that it's simple and efficient, it is also safe and completely free. Moreover, you will be able to recover valuable data and files as if you never lose the password.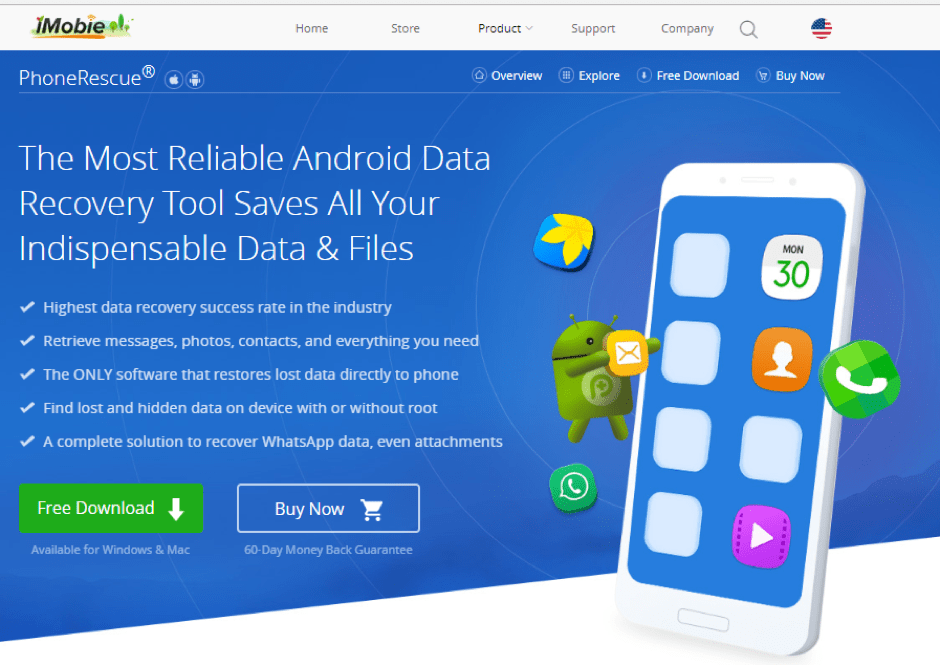 Fortunately, it works with a broad range of Smartphones from Huawei, Galaxy, Sony Xperia and many more.  To get you started, here are the steps required to use the software.
Step 1: Search for PhoneRescue for Android online or follow the link to Unlock.
Step 2: Install the software on your computer and run it to enable you to use it.
Step 3: Connect the Smartphone phone to the computer with the aid of a USB cable.
Step 4: Go to the lock Screen Removal's button at the top left part of the screen and click it.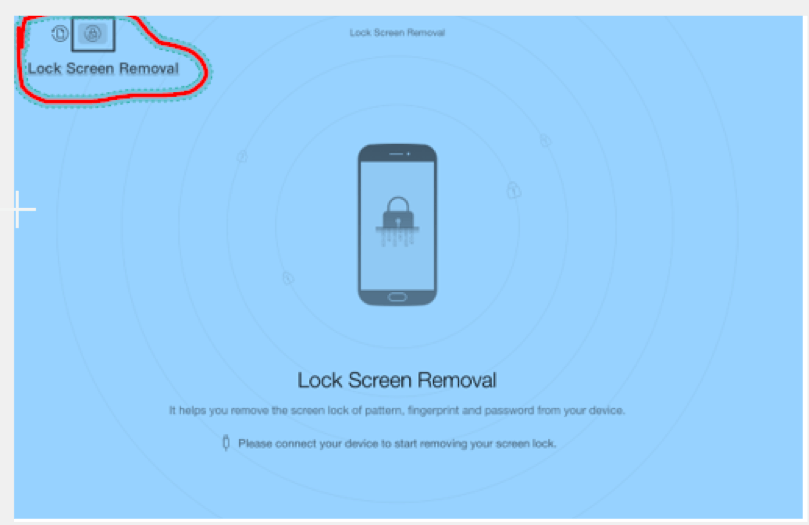 Step 5: The system should recognise your device at this point. So, you need to click the Start Unlock Button. This should kickstart the unlock process immediately.
Step 6: The next display should show the process which terminates with a dialogue box showing that it's successful.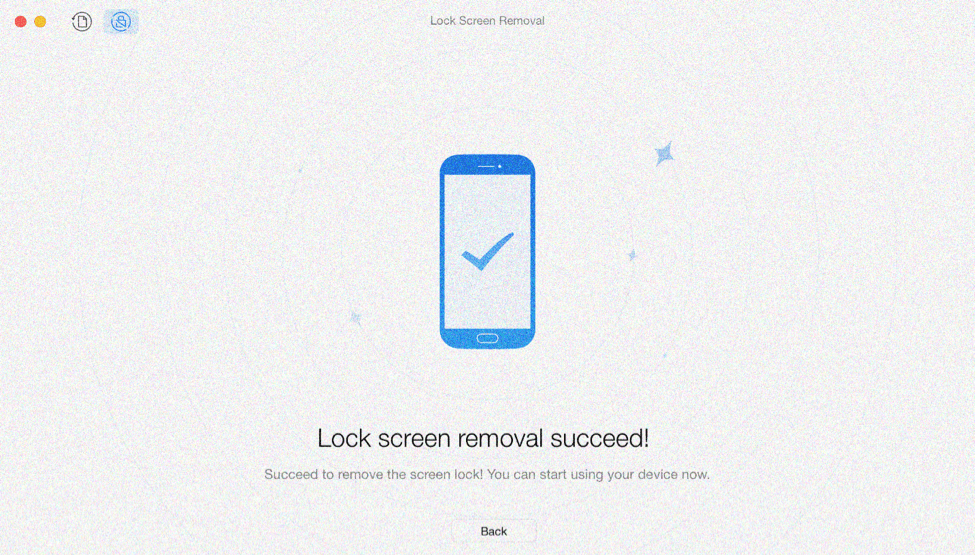 With these steps completed, your phone is as good as it was before you lost the password.
The next is dr.fone: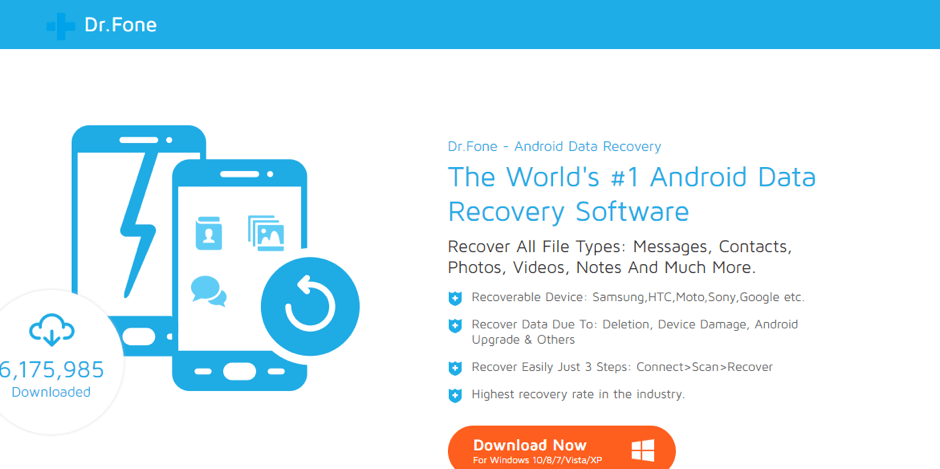 Here is another software that can help you with recovery issues and unlock Android Smartphone without a password. Be it Samsung, HTC, LG, Google Sony or Motorola, dr. fone will help fix those troubles without problems.
Some of the unique features of the Dr fone Android Unlock app are:
It works with several kinds of phones. You will comfortably use it with over 2000 Android devices and different Android OS.
It works for locked PIN, patterns, password and fingerprints.
Secures your data after unlocking the device.
Simple and easy to handle.
To use this software, follow the steps below:
Search for the software and download on your laptop
Next, you need to install the Android Lock Screen Removal
Click on the unlock button at the top left of the dialogue box
Set the phone to download mode: To do this, first power-off the phone. Secondly, simultaneously press volume down, home button and power button.
Lastly, you will be given the option to remove password from the phone. This terminates at a point where "Remove password completed" is displayed.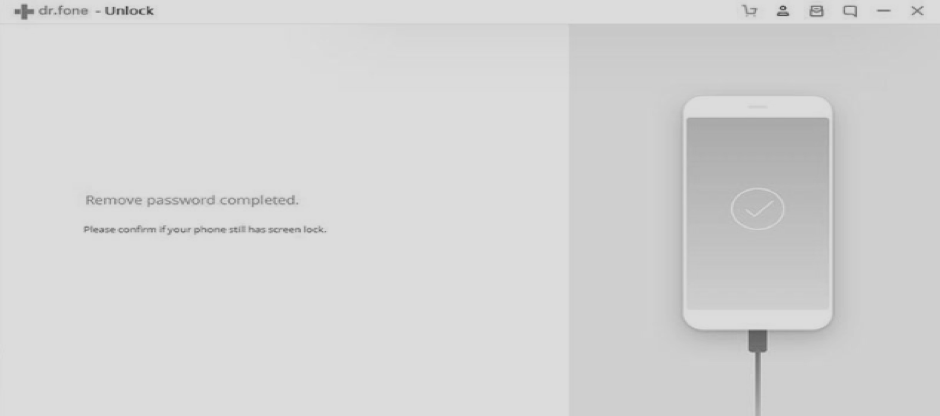 Here is the next Android Smartphone Unlock device to be considered. But you need to have enabled Android Device Manager before it can be used to unlock it on the phone. To use the method, follow the steps below: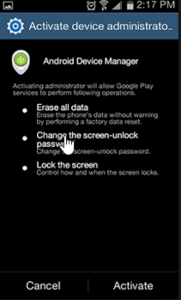 Search for the ADM online and follow the link given above.
Use your Google login details to sign into the device.
Select the device you want to unlock.
Choose a password that is temporary and meant for the unlocking process.
You will be directed to a password field where you will supply the temporary details given earlier.
Then, you go to the lock screen setting of your Android phone and disable the temporary password.
Forgot Pattern Feature:
Here is about the easiest method fixing Android locked problems. Every Android phone is designed to allow a few entries, usually five times. After this, it goes into a mode that forces you to wait for 30 seconds before another try. At this mode, you will be able to use the Forgot Pattern Feature to fix the phone.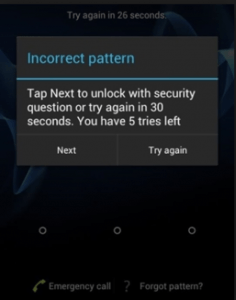 Follow the steps below after your phone enters the forgot pattern mode:
–    Click the button on the locked screen.
–    Enter your backup pin and click ok.
–    Alternatively, you can sign in to your Google account and will be granted access to your phone.
Conclusion:
Now, you can relax anytime you are at a crossroad with the password to your Android device. You don't have to rack your head searching for solutions that are right there at your fingertips.
So, you can use your Smartphones and tablets with the assurance that your data is lost-proof. The best part of this is that the methods you have here can be used without any complications. Get going and enjoy the best of your Android devices.