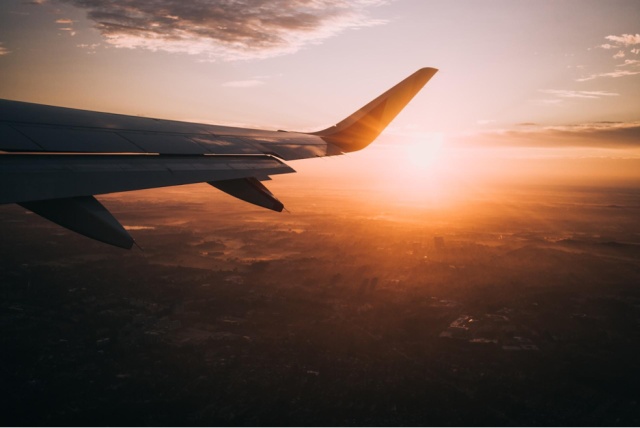 Travel planning can be exciting, but is also overwhelming and intimidating. There is so much to remember and think about when planning a trip. Not only do planners need to remember to make reservations, build an itinerary, and strategize activities, but they also have to keep budgets and time zone changes in mind.
The Digital Revolution in Travel Planning
Technology can be a big help in planning trips because it allows you to organize your thoughts, research, and find the best deals from your own home. Websites use technologies including enterprise search engines like Elasticsearch to help you find the best flights and reserve hotel rooms, while travel blogs and tour company sites help you research local activities and things to do.
Today, people are using technology to plan trips and vacations in a way that was never possible before. Now, instead of talking to travel agents, ordering travel brochures in the mail, or waiting until arriving to plan activities and tours, travelers can simply research online. Finding, researching, and booking tours and experiences can now all be done ahead of time from home.
Using Technology for Trip Research
You can use technology before your trip even begins to research destinations and activities. Use travel blogs and forums to gain insights and tips from experienced travelers. There are also social media groups dedicated to travel in general, as well as those dedicated to specific destinations. You can ask questions, read about others' experiences, and get recommendations for your destination.
You can also use websites to help you research traveling expenses such as flights, hotel stays, furnished vacation houses, car rentals, and more. There are numerous websites and mobile apps dedicated to travel planning and these platforms allow you to search for flights, accommodation, and activities, read reviews, and make reservations.
Planning Your Itinerary Using Technology
Consider choosing a travel planning app to help you organize your itinerary by collecting and storing all your travel information in one place. These apps are multi-faceted and have a variety of features including itinerary planners, record-keeping, adjustments for time-chances, and schedules. They also offer suggestions for activities, restaurants, and attractions.
You should also make use of weather apps and websites both while planning and while you are traveling. Check the weather forecast for your destination and use past climate information to know more about weather patterns, temperatures, and precipitation averages. Knowing the weather conditions can help you pack appropriately and plan outdoor activities.
Booking and Reservations
Technology now allows you to make most or all of your reservations from home using the Internet. Use flight booking websites or apps to find the best deals on flights. Make sure that you double-check directly with the airline to see if they can beat the online price. You can also book your accommodations with hotel and vacation rental apps or websites. In addition, many airlines and hotels also offer mobile apps for booking and managing reservations directly with the company.
How Technology Can Assist You at Your Destination
Besides planning and research, there are several ways that technology can help you once you have arrived at your destination. For example, you can utilize mapping and navigation apps to get directions, check traffic conditions, and explore your destination. In many cases, these maps are excellent resources for helping you find things you need like restaurants and stores. You can also download offline maps to use in areas with poor or no internet connectivity.
You can also use local transportation apps to help you get around conveniently. Many of these apps organize rideshares and help bring together drivers and travelors to the benefit of all. Some cities also offer public transportation apps for bus and train schedules.
If you're traveling to a country with a different language, it's a good idea to download translation apps to help you communicate and understand signs and menus. Even if you have been learning the language, you are likely to run into phrases, idioms, and words you don't understand and a language translation app will be very helpful in bridging the language barrier.
Finally, consider using a currency conversion app to help you easily convert currency and manage your expenses while abroad, and try exploring social media platforms to connect with locals or fellow travelers for recommendations, meetups, and advice on the best places to visit.
Travel Technology and Your Finances
You can also use technology to help with your finances and documents while you travel. You can easily get travel insurance coverage for your trip online through reputable companies. If you have travel insurance, keep a digital copy of your policy and contact information in a secure app or cloud storage service for easy access in case of emergencies.
Also, consider using apps on your phone to store digital copies of your passport, visa, travel itineraries, and important documents. This ensures you have access to essential information even if physical copies are lost or stolen. Also store backup copies in the cloud in case you lose access to your phone, as well.
Finally, manage your travel expenses with budgeting apps. There are many different kinds and brands of budgeting apps, so take the time to research and find out which ones have the features you need. You can use these apps to help you track your spending and stay within your budget, as well as find areas where you are under budget and can splurge. 
Conclusion
Technology is a great tool to use when you are planning a trip and while traveling. By using technology in a wise and thoughtful way, you can increase your enjoyment, save money, and have a more fulfilling adventure.