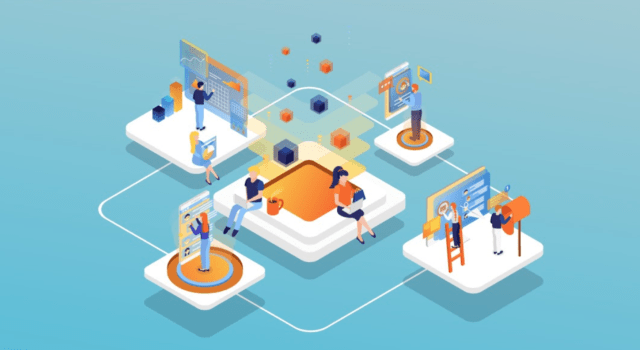 Today, you don't have to travel to attend an event, all thanks to the virtual event technology. An electronic device and a strong internet connection are alone enough that enables you to be a part of an ongoing online event.
What is a Virtual Event?
An event organized in digital space on the virtual event platform that allows people to interact globally, inspite of being in remote locations on a real-time basis rather than gathering in a physical location is known as virtual events.
With the change in the current dynamics, virtual events have been trending recently. As virtual has become the new normal, more and more organizations are relying on virtual events platforms in today's era. It is one of the safest options to host an event and reach millions worldwide irrespective of geographical boundaries.
The importance of face to face interactions holds its own value but virtual events have gained pace and become immensely popular in recent times. Planning to move your events online? Host a multi-day conference, virtual meetings with global delegates or partners, webinars, trade shows, exhibitions, etc. on the virtual event platforms that best suit your needs.
Benefits of Hosting an Event on Virtual Event Platforms
There are several virtual event platforms available nowadays that enable you to host your online event or meeting. Apart from being a budget-friendly and time-efficient measure, the virtual event platform comes with various benefits.
Let's have a look at some of the core benefits of virtual event platforms that in-person events lack.
1. High Accessibility
Virtual events hosted on a seamless & well-rated virtual event platform are highly recommended. All the geographical restrictions faced by physical events are completely overcome by the virtual event platform. It allows attendees residing in any corner of the world to have access to an ongoing virtual event from the comfort of their own space. High accessibility results in expanding your event reach thus amplifying better communication, leads, and conversions.
2. Networking Options
A virtual event platform offers networking options that allow audiences to interact remotely in real-time. Virtual event platforms incorporate interactive engagement tools such as live audio/video/text chats, live polls, surveys, chat rooms, and so on to keep the audience hooked throughout the event.
3. Virtual Immersive Experiences
Virtual event platforms enable organizers, exhibitors, and presenters to create a virtual event walkthrough, virtual lobbies, etc to deliver immersive event experiences to attendees. It works in the same format as on-ground events that ask attendees to enter a gateway and do certain proceedings like registration, buying tickets, and so on, but in a virtual space.
4. Highly Secure
While hosting an online event, the main concern of the organizer revolves around the safety and security of the platform. Virtual event platforms are highly secure making it easy to carry out companies internal virtual meetings and conferences thus keeping the privacy intact. It prevents the third party authorization to have access to the content.
5. Live Streaming and On-Demand Content
A reliable virtual event platform enables live streaming of an event that can be assessed from any device or browser from anywhere around the globe. Apart from it, the ability to pre-record videos and offering on-demand video content to registered attendees who missed attending the live event are an add on benefits.
Looking for a secure and reliable virtual event platform to host your next event? Dreamcast virtual event platform is one of the best options available that offer virtual event services beyond a rectangle screen. Dreamcast is one of the leading virtual event platforms that's safe, secure, and reliable. It is a one-stop solution for hosting your virtual or hybrid event to amplify reach and boost engagements. Host your virtual events seamlessly with Dreamcast and deliver immersive, engaging, interactive & memorable experiences to event attendees remotely.