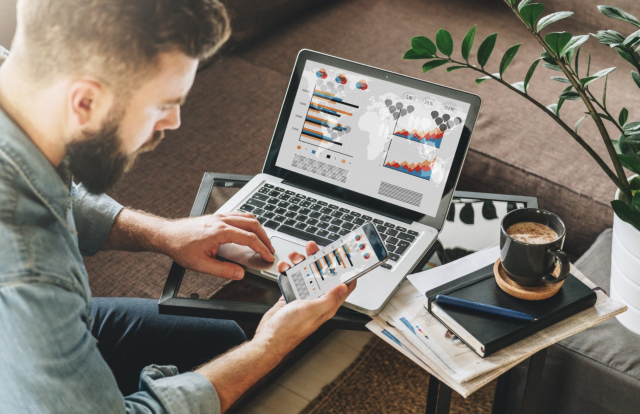 Are you thinking of changing your Android smartphone for an iPhone but don't have any possible way to preserve your WhatsApp chats? We have a solution for you!
WhatsApp has now become a significant feature of our daily lives. It enables its users to interact with their friends, family and even conduct business effortlessly and safely. Whenever a new iPhone model gets launched, such as the latest iPhone 13, several Android users shift to an iOS device. It calls upon the need to transfer all your essential apps to your new iPhone. And as Whatsapp could be a significant app with all those chats, images, files, and whatnot, it becomes a crucial task to transfer WhatsApp from Android to iPhone.
How can I transfer WhatsApp messages from an Android to an iPhone?
Since Android devices and iPhones have different underlying OS, you cannot find any official or straightforward solution for users to move WhatsApp android to iPhone devices. You'll need to apply certain WhatsApp transferring solutions to do this. 
Transfer WhatsApp with MobileTrans
As already said, transferring WhatsApp from Android to iPhone is difficult. Furthermore, Apple's iOS software does not permit users to transfer WhatsApp data from Android to iPhone. To accomplish the task, you would require a WhatsApp exporting tool such as MobileTrans.
MobileTrans is a sophisticated backup and restore solution that makes it simple to transfer WhatsApp android to iPhone.
The WhatsApp Android to iOS tool by MobileTrans Wondershare suggested to our users tends to be a highly time and effort-saving solution supported even in the latest iPhone and Android releases.
2 Easy Steps to Transfer WhatsApp Chats Between iOS and Android Devices
For a simple solution to the question- how to transfer WhatsApp data from android to iPhone or vice-versa, the MobileTrans application can be the solution. Just follow the mentioned steps:
Step 1: Start MobileTrans on your PC
To begin, run the MobileTrans application and click on the "WhatsApp Transfer" option.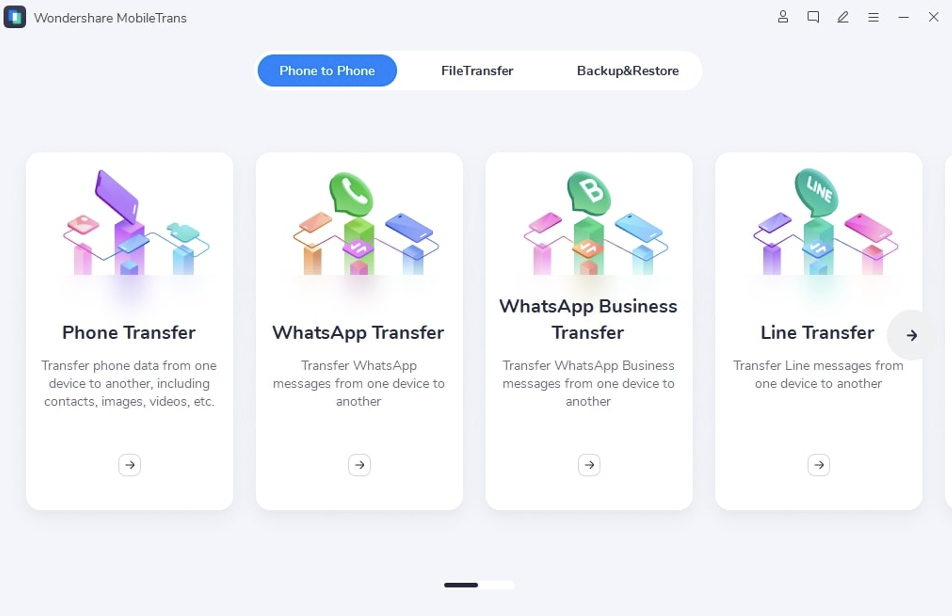 Following that, select "WhatsApp Transfer," go to the "WhatsApp" menu and choose the "Transfer WhatsApp messages" function.
Step 2: Connect both your Android device and iPhones to your PC
Connect both the devices to the PC. The program will preload the conversations and multimedia files before it begins the transfer.
Step 3: Initiate transferring Your WhatsApp chats
Hit the "Start" option and await the transfer process to be completed.
You have the option of flipping the origin and target devices as your need. While you are transferring WhatsApp data from Android into an iOS smartphone, the chats will get merged.
Transfer Complete
While transferring, you should not handle or disturb the two devices. Following the completion of the transfer process, you may unplug the smartphones. Then inspect to see if the desired WhatsApp data were data correctly transferred on the destination smartphone.
WhatsApp transfer method for Galaxy Z Fold 3 and Galaxy Z Flip 3
But you will not need any of these methods if you are planning to get or already have the newly launched Galaxy Z Fold 3 and Galaxy Z Flip 3. Transferring WhatsApp data, including chats, media, and files, will now be more direct as both these devices allow the WhatsApp data to move among distinct Smartphone OS.
Drawbacks
Currently, this method is for only these two Samsung Galaxy devices. And although they say that they are working for it to be available for other Android and iOS devices, we can safely assume that it is not happening any time soon.
Another backdrop is that you cannot retrieve all your data until backed up into the cloud, unlike MobileTrans Android to iPhone transfer.
Transfer and Back-Up All WhatsApp Content
The type of data you transfer via MobileTrans is not restricted to just chats but also includes images, videos, audio files, and other attachments shared within the conversations.
Transferring WhatsApp Data Across Multiple Devices
MobileTrans can migrate all WhatsApp content across smartphones that operate on Android or iOS by enabling as many gadgets as feasible. It is fully compatible with all significant brands, namely Apple, Galaxy, Sony, Nokia, etc.
It's not just WhatsApp!
Apart from WhatsApp, you can also transfer and restore chat applications such as WeChat, Viber, Line, Kik, and WhatsApp Business.
To Conclude
Currently, you cannot find any direct method to export WhatsApp data between platforms when changing devices. However, with the aid of the mentioned tutorial, you are now ready to quickly transfer WhatsApp from Android to iPhone smoothly without all the unnecessary fuss. Here there are a few suggested options for you to consider. You may select the one best suited to your requirements.
If you want a full-featured iPhone app transfer solution, MobileTrans is unquestionably one of the best options available. You may take a shot at it and let us know how your experience with our app was.