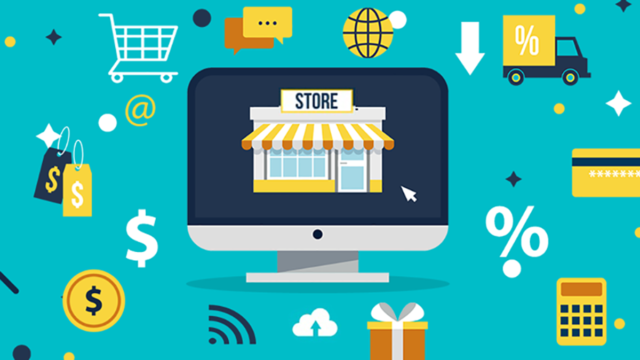 In the year 2020, it is entirely possible to focus only on the online side of things as a business owner and see even more success than a business owner might have experienced otherwise. It is due to the fact that the coronavirus pandemic has driven most people to stay in their homes in an effort to stay as safe as possible, which has driven the numbers of online shoppers up by a significant margin. It is the very reason why there are so many different businesses all around the world currently focusing on website design to ensure that their website is fully capable of handling the challenge.
That said, it is one thing to know that website design is the wave of the future when it comes to eCommerce, and another story entirely to take the steps necessary to make the most out of the situation. It can be somewhat overwhelming, as practically every other online store is looking to achieve the same thing this holiday season, making it a golden opportunity for everyone to succeed.
Fortunately, even if things might seem hectic, the seller does not have to worry about much else except ensuring that the website is as optimized as possible for the online masses. Even if the seller is still relatively experienced, the best part about eCommerce is that there are plenty of excellent examples out there. While there is no full-proof guarantee that success is right around the corner, 2020's holiday season has so many online shoppers that even a first-time seller could make the move of their careers if they decide to take general web design seriously and use the help of search engine optimization (SEO) to get the job done. Here are just a few website design tips that make perfect sense for just about any eCommerce store.
On the Topic of Choosing the Right Platform
The term platform can be somewhat vague when it comes to eCommerce, as it could very well mean the type of tool used to build such a website, or perhaps whether or not the website is in the browser or mobile platform. In the case of the proper design for building an online store, the focus is more on the latter, as finding the right tool and templates that can help create a website are plentiful, and looking for reviews testimonials can help narrow the list.
One of the fascinating parts about online stores is that there are not too many sellers focused on the mobile platform, despite being one of the most crucial aspects of general web design. It is a well-known fact that more and more online shoppers are using mobile for just about everything they do, even if they might have access to a desktop computer or a laptop. Many prefer using mobile for just about everything, yet somehow they're just not enough online shoppers taking advantage of the situation.
For those who are still getting started, the best piece of advice is to focus primarily on the mobile platform. The browser version should match the mobile version, though the latter should take precedence. Even with the current situation forcing many people to shop from home, they are still most likely to use their smartphones to get the job done just for the sake of convenience. The seller can stand out from the rest of their peers if they focus on creating a mobile platform first, ensuring that the online store accommodates as many shoppers as possible.
How to Geo-target a Specific Location with Website Design
While it is understandable for many online stores to want to break out in just about every area they can, it will not work for everyone. For others with a more specialty line of products, it might be best to focus on a specific city. Not only is the competitive marketplace smaller, but provided the seller makes the necessary preparations, it is entirely possible to achieve just as much success as those who focus on a national level when it comes to their stores.
One of the easiest ways to use geo-targeting would be to ensure that the products sold to fit the keywords in a location. After all, not every location will have the same keywords, and people from the same city might have a similar shopping culture based on the area. Understanding the keywords they use is necessary to ensure that the products being sold match the location.
Another thing to consider would be the use of content marketing as a form of SEO. For example, if a seller wanted to ensure that their store catered toward those who lived in New York City, the web design content can focus entirely on New York events. While it might mean that people who are not from the city will likely click away, it will drastically increase the odds of anyone from New York to keep scrolling. Creating unique content through blogs and articles about the city and the seller's products will create a winning cycle that could very well result in a standout success for the online store, especially with the coming holiday season.
Website Design: Simple or Inspired?
One of the most common questions for designing an appropriate website for an online store is whether or not the seller should get carried away with inspiration when it comes to how the website is designed. While it might end up attracting a niche crowd, sellers are much better off limiting the amount of unnecessary content within a website to make sure that any online seller can get straight to the point as soon as they enter.
While it does not mean that creative websites have no place within eCommerce, it can be more challenging to convince online shoppers that have no time to go for such sites. As if that wasn't enough, the trouble that comes with the long loading times will undoubtedly cause issues. When an online shopper barely has any time to make use of as many discounts as possible during the holiday season, it can be safe to assume that any website with long loading times due to the amount of inspired content placed on the home page will likely be neglected more often than not. While there is nothing wrong with being motivated, building a website for an online store is all about getting straight to the point.
There is no denying that things can be somewhat overwhelming when the seller has to deal with so many things at once. It would be best to slow things down when it comes to website design and ensure that the online shoppers entering the site know exactly where to go. Aside from keeping things simple (as well as all of the other tips), it would be a good idea to ensure that the website is generally easy to navigate. Not only is it an easy thing to accomplish, but online shoppers will appreciate any website that respects their time.