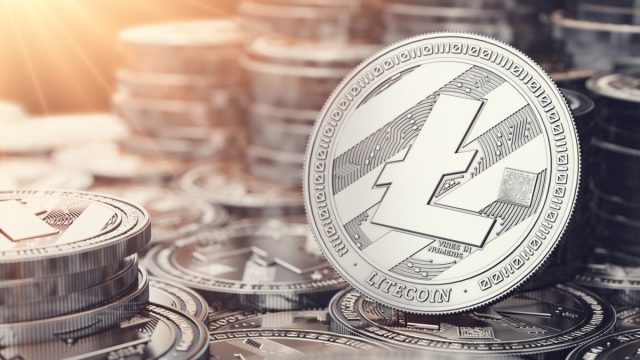 What is Litecoin
Litecoin is one of the most popular altcoins and one of the oldest cryptocurrencies on the market. It is now the 14th most valuable coin in terms of market capitalization.
Litecoin was forked from Bitcoin to address the latter's scalability and performance difficulties. Today, Litecoin is one of the most popular Bitcoin forks, and, according to technical analysis and historical data, it will be around long after 2022.
Litecoin, like other cryptocurrencies, is a decentralized platform, which means it does not require the use of middlemen or central banks.
Indeed, with over 16,000 cryptocurrencies in circulation, many investors and blockchain aficionados feel that blockchain technology is the way of the future of banking, with Litecoin being a big player to consider. LTC' is the ticker symbol of Litecoin.
What Is Litecoin Investing and How Does It Work?
Litecoin was invented by a former Google and Coinbase developer, and he and the rest of the team now oversee the Litecoin Foundation. The Litecoin Foundation is devoted to the growth and adoption of the cryptocurrency. Occasionally, the altcoin is used as a leading indicator for the whole cryptocurrency market.
Litecoin's code is nearly identical to Bitcoin's, and it, like Bitcoin, has a fixed supply and a halving of the LTC block reward. Like Bitcoin, the Litecoin network is founded on proof of work consensus.
With a hard ceiling of 84 million LTC, the LTC supply is four times that of Bitcoin. The time it takes to generate a block has been reduced from 10 to 2.5 minutes, making Litecoin a speedier option for sending and receiving data. It has made Litecoin the most widely used cryptocurrency for sending and receiving funds between exchanges, whereas Bitcoin is now mostly used as a store of wealth.
Is Litecoin a Good Investment
Given that Litecoin is the twenty-fifth most valuable cryptocurrency by market capitalization, it is thought that investing in Litecoin will be worthwhile.
Many investors believe that Litecoin is a good investment, claiming that its price will continue to rise in the long run.
LTC looks to have substantial upward potential, according to data: if the currency continues to make higher lows in hourly charts, its bull run may continue.
Furthermore, because Litecoin has a maximum supply of 84 million coins, its scarcity protects it against devaluation and inflation, potentially allowing it to become a store of value for long-term investors, especially during times of economic uncertainty.
They cautioned that if you're thinking about investing in cryptocurrencies, bear in mind that it might be risky. You should never invest more money than you can afford to lose.
This isn't to argue that investing in LTC is a bad idea; rather, it illustrates the need of considering the risk-to-reward ratio of LTC.
Check the conversion Ltc to inr before investing.
What is the Best Way to Invest in Litecoin?
Litecoin may be purchased in a variety of ways.
"You may purchase them straight from PayPal or through exchanges like Coinswitch" You may also buy other cryptocurrencies like Ethereum and Bitcoin on such exchanges." Binance, Gemini, and other cryptocurrency exchanges are also available. You can also do conversions like Dogecoin to inr.
"Retail investors may buy Litecoin on cryptocurrency exchanges, using cash via a Bitcoin ATM, or by bank transfer through our trade desk for bigger transactions".
If you decide to invest in Litecoin, advise that you first educate yourself on crypto asset technology before chasing the price. "Learning more about Bitcoin's roots and what it is attempting to achieve will assist investors in deciding whether to purchase Bitcoin or Litecoin."
Finally, before investing in any cryptocurrency, one advises investors to study "The Bitcoin Standard" or "The Bitcoin Whitepaper."