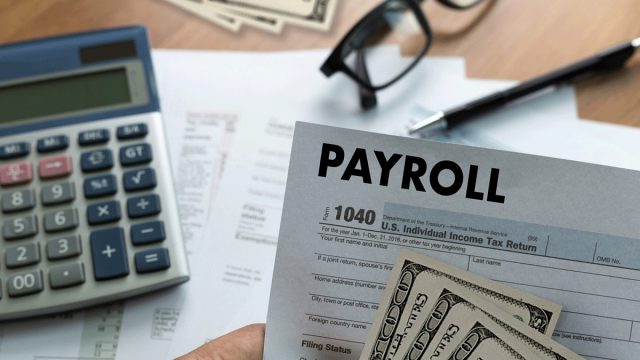 Sage payroll software is a comprehensive and HMRC-recognised solution for businesses of all sizes. It is compliant with all the latest payroll legislation, including RTI and Automatic Enrolment. With Sage, you can confidentially and securely process your payroll online, without needing to install any additional software. Sage also offers a dedicated UK-based support team, who are on hand to answer any queries you may have.
Key features
Some of the most essential features of the Sage payroll software are as follows:
● Tax filing – Tax filing is an important feature of Sage payroll software for several reasons. First, it allows businesses to comply with government regulations regarding taxes. Second, it helps businesses avoid penalties for late or incorrect tax filings. Third, it provides a record of the business's taxes that can be used for accounting and auditing purposes. Finally, it helps businesses receive tax refunds from the government.
● Time and attendance management – When it comes to managing your payroll, time and attendance management is an essential factor to consider. Sage payroll software offers a variety of tools to help you track employee time and attendance. With this information, you can accurately calculate payroll costs, compliance with labour laws, and performance metrics. Time and attendance management also allows you to identify and avoid overtime costs, reduce absenteeism, and improve workforce productivity. By tracking employee time and attendance, you can make informed decisions about your payroll budget and ensure that your employees are being paid fairly for their time.
● Benefits management – Sage Payroll software is beneficial for a number of reasons. Perhaps most importantly, it helps to manage employee benefits. This can include anything from health insurance to retirement plans. By keeping track of employee benefits, businesses can ensure that they are providing the most competitive package possible. This, in turn, helps to attract and retain the best talent. In addition, Sage payroll software can help to streamline the process of enrolling employees in benefits plans. This can save considerable time and effort for both HR professionals and employees.
● Employee self-service – Employee self-service allows employees to have greater control over their payroll information. With employee self-service, employees can view their pay stubs, update their personal information, and manage their direct deposit accounts. This control helps to ensure that employees are paid accurately and on time. Additionally, it reduces the administrative burden on payroll departments. By allowing employees to update their own information, employee self-service can free up time that would otherwise be spent processing manual changes.
● Payroll management – Payroll management is a complex and crucial process for any business. It involves ensuring that employees are paid correctly and on time, while also complying with tax laws and other regulations. Sage payroll software is designed to streamline and simplify the payroll process. It includes features such as direct deposit, online pay stubs, and automated tax filing. These features make it easier for businesses to manage their payroll expenses, while also ensuring compliance with government regulations. The software offers a number of reporting tools that can help businesses track their payroll expenses and identify areas where they can save money.
● Reimbursement management – Reimbursement management allows employees to be reimbursed for expenses incurred while on the job. This can include travel expenses, meals, and other incidentals. Sage tracks these expenses and ensures that they are paid back to the employees in a timely manner. This helps to keep employees happy and motivated, and it also helps to prevent them from incurring unnecessary debt. In addition, reimbursement management can help to improve cash flow by ensuring that reimbursements are paid out as soon as possible. This can help to ensure that businesses have the funds available to cover their expenses.
● Arrears calculation – Arrears calculation makes sure that your employees are paid the correct amount of money for the work they have done. This feature ensures that you do not overpay or underpay your employees, which can lead to disciplinary action or even legal problems. Arrears calculations are also used to calculate vacation pay and other benefits, so it is important to ensure that the software you use is able to accurately calculate these amounts. With Sage payroll software, you can be confident that your payroll calculations will be accurate, which will save you time and money in the long run.
Benefits of using Sage payroll software
There are many benefits of using Sage payroll software for businesses of all sizes.
1. Save time on payroll processing: With Sage payroll software, businesses can automate many payroll processes, including tax calculations and employee onboarding. This can save businesses a significant amount of time each month, which can be better spent on other tasks.
2. Reduce errors and maximize compliance: Automating payroll processes can reduce the chances of errors, and also ensure that businesses remain compliant with the latest tax regulations.
3. Improved employee satisfaction: Employee satisfaction is often linked to timely and accurate payroll payments. By using Sage payroll software, businesses can ensure that employees are paid on time and in full, which can improve overall satisfaction levels.
4. Cost savings: In addition to saving time, Sage payroll software can help businesses save money. The software is very affordable and can quickly pay for itself through the time and cost savings it provides.
5. Enhanced security: Sage takes data security very seriously, with multiple layers of protection in place to keep customer data safe. This peace of mind is invaluable for businesses, particularly when it comes to sensitive employee data.
Sage payroll software is a great solution for businesses of all sizes. Well-established businesses such as MCLA swear by this software to run their business. It's easy to use and helps you stay compliant with government regulations. Start using the software if you want an easy and affordable payroll manager for your company.