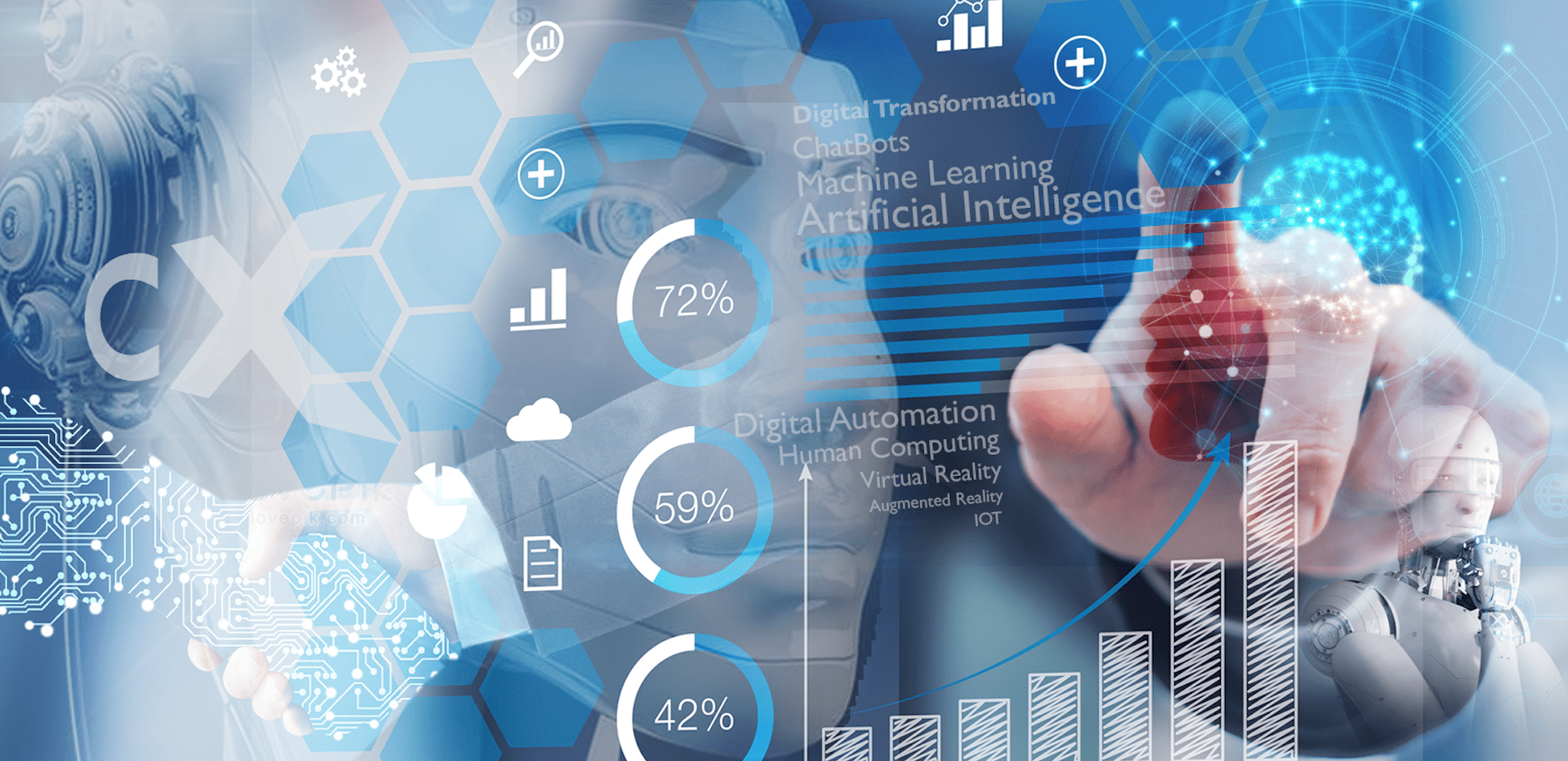 If you own a small company or are an employee of a multinational firm, then the primary aim is to serve your customers properly. This means understanding their requirements and preferences. You, then have to develop products or services according to these requirements. The more quality services you offer to your customers, the more will be your sales. All the tools and strategies used to manage this relationship between you and the users is customer relationship management (CRM).
But these days, all the number crunching and analysis is not done on excel sheets. Companies invest in high-end CRM software that makes the process easier. The most popular CRM software is Salesforce and SAP. Also, Salesforce developers and SAP analysts are in high demand these days. But first, let's understand the importance of managing customer relations.
How customer relationship management helps companies?
Initially, tracking customers through spreadsheets and address books were the chosen method. But when your business is growing, you need a comprehensive system to handle all the data. CRM software such as Salesforce allows you to store all the data in a centralized place. This makes it easier for any employee to access the data.
Along with the user details, information such as online chats, e-mails, phone calls, and purchase history can be stored easily. The purchase history will help you get an idea about the customer's choices and preferences. This, in turn, helps sales executives develop more user-centric services to address their needs.
CRM also helps in managing your leads. With the software, you will be able to look closely into the leads and convert them into prospects. This will also help you save money. This is because the costs of selling products and services to a new customer are more. Additionally, you can connect with customers and obtain feedback easily.
Another benefit of using CRM by companies is the enhancement in employee productivity. This is because CRM removes the hassles of entering data, analyzing it and locating it later on. As they are freed from these activities, they can spend more time interacting with customers and strengthening relationships.
We will now explore the Salesforce and SAP software closely to get a better understanding of CRM.
What is Salesforce?
Headquartered in San Francisco, Salesforce is a software development company that offers the Salesforce CRM software. Salesforce initially started as a service organization but now offers various software solutions. Salesforce CRMis a cloud-based software that assists companies to handle their customer relations.
The product is based on a multi-tenant architecture. This means that multiple users can use the same technology. As a user, you do not have to worry about updating the software as it is done automatically.
Organizations use CRM software to track sales, marketing, promotion, development and customer interaction data. They primarily use Salesforce to understand and retain customers. They are able to analyze business data more closely, which helps them to develop better sales and marketing strategies. Providing efficient customer support solutions also goes hand in hand.
Moreover, Salesforce is using artificial intelligence for its Einstein platform. This will help companies and executives to make more accurate sales forecasts. This will enable them to develop better products and attract more customers.
Salesforce offers many services to companies for mobile and desktop. They are as follows:
Salesforce Sales Cloud
Salesforce Marketing Cloud
Salesforce Community cloud
Salesforce Service cloud
Salesforce Commerce Cloud
Salesforce App Cloud
What is SAP?
SAP stands for System Applications and Products. SAP is a software development company that was established in 1972 by Wellenreuther, Hopp, Hector, Plattner, and Tschira. The company is famous for its Enterprise Resource Planning software, which is the best in the market. SAP CRM is a tool used by companies for handling and enhancing their customer relations. It is a component of the SAP Business Suite.
Using the SAP CRM tool, businesses can implement customized business processes and execute their CRM strategies. The platform offers companies the ability to cover all aspects of customer relations. These include managing invoices, accounts receivable, tracking customer journeys and purchases. All the management of data helps executives achieve long-term organizational goals.
SAP solutions that are part of the Business suite are as follows:
SAP CRM – Customer Relationship Management
SAP SRM -Supplier Relationship Management
SAP SCM – Supply Chain Management
SAP ERP – Enterprise Resource Planning
SAP PLM – Product Lifecycle Management
The following modules help companies with customer relationship management:
SAP CRM Sales
SAP CRM Service
SAM CRM Marketing
SAP CRM Analytics
SAP CRM Interaction Center IC
SAP Hybris
SAP CRM Web Channel (E-Marketing, CRM Mobile, etc.)
Salesforce vs. SAP CRM
Let us compare the two software to decide which is better!
E-mail marketing
Salesforce Sales Cloud enables users to create custom newsletters and e-mails using the in-built templates. The customer data can be used to design users' personas, which will assist in target marketing. E-mail journeys and easy step-by-step campaign builders are also offered.
SAP has advanced campaign management and cross channel marketing features for fetching customers from different sources. Inbound and outbound marketing programs are integrated into a single platform.
E-mail utilities
Salesforce lets you track e-mail interactions from any e-mail application easily. Capturing the interactions and associating them with the respective contact lets you understand customers even better.
SAP allows tracking interactions from e-mails that you sent. It lets you check how many times the e-mails were viewed and how often the users accessed the website based on the e-mail.
Business intelligence
Salesforce offers business intelligence through the add-on called QlikView. Executives can use the platform for enhancing the efficiency of sales processes by analyzing pipeline trends. Using the lead data and user information, officials can track marketing campaigns easily.
SAP does not have a separate business intelligence platform. It uses the features from its BI system BusinessObjects. It is used along with SAP CRM but is not so robust as Salesforce.
User reports or custom reports
Salesforce offers easy to user reports and dashboards that present a clear picture of a business and sales performances. Users can easily create custom reports based on KPIs (key performance indexes).
SAP also lets users make their own interactive reports. These reports can then be assigned to specific departments of the organization to take the necessary actions or decisions. Role-based access to these reports enhances the security of the data. SAP reports are, thus, better than Salesforce reports in terms of interactivity and assigning facilities.
As we have observed, Salesforce is ahead of SAP in terms of ease of use, interactivity, business intelligence, and e-mail utilities. Although SAP CRM is a very reputable software, Salesforce is the market leader in customer relationship management. Thus, the requirement for employees having Salesforce knowledge is increasing day by day.
If you are looking for a job in CRM, you can start with the Salesforce Administrator track. After getting a grip on the basics, you can opt for the Salesforce Developer track. This will enable you to design, test and run applications for the Salesforce platform. The average salary for a Salesforce Developer is more than INR 500,000 annually. So, start learning about the Salesforce CRM tools to equip yourself with the skills to grab a lucrative job offer.