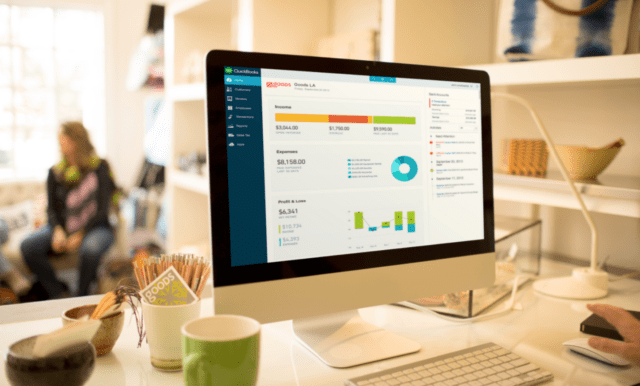 Small and medium businesses find it difficult to manage their finances without a dependable software. The choice of a good accounting solution is critical for business success. It can help in minimizing errors that are typically found with paper-based solutions. While smaller businesses can manage with a free solution for managing their finances, the bigger ones need a more powerful solution that can cater to their requirements beyond simple accounting tasks. Such businesses need an enterprise-level accounting solution. Let us look at why businesses should use QuickBooks Enterprise hosting to fulfill their complex requirements.

What Is A Hosted Enterprise Accounting Solution?
Apart from a regular solution, an enterprise accounting solution can do peripheral tasks such as billing, payroll management, maintaining accounts for payables and receivables, managing inventory, and budgeting and forecasting. Many of these tasks are even automated which is not typical of a regular accounting solution. Not only does this increase visibility of financial data, but it also ensures that there is a greater degree of collaboration between users. Most importantly, it is offered as a desktop as a servicesolution that can be accessed online with any device such as a phone, laptop, mac, tablet, or smart TVs.
Why Choose Hosted QuickBooks Enterprise?
Millions of QuickBooks users use both online and desktop solutions. Many of these users started with the basic version ad have upgraded over the years. Regardless of the version, people like the interface and the functionality the solution provides at different price points. Let us look at the different tiers available with QuickBooks Enterprise that gives users plenty of options.
Hosted QuickBooks Enterprise Silver provides features such as Advanced Reporting that gives unique features such as complex search functions, templates that are auto filled, and pre-populated, and dependable portal for help.
Hosted QuickBooks Enterprise Platinum version provides added features for managing inventories, settings for automated pricing, and managing payroll better.
Hosted QuickBooks Enterprise Platinum plan is the top-of-the-line solution. Instead of enhanced payroll, it includes assisted payroll. Time tracking is simplified with TSheets Eline that is integrated with the solution. Most importantly, Salesforce CRM is integrated with QuickBooks Enterprise to avoid duplication of data.
Other QuickBooks Enterprise Features
Inaddition to the aforementioned features, QuickBooks Enterprise also includes advanced features for invoicing, managing leads and projects, templates for various purposes, calendars and to-do lists, and other advanced features. The biggest advantage of hosted QuickBooks Enterprise is that, with an Exchange to Office 365 migration to the same hosted environment, Microsoft applications and services can be seamlessly integrated with the solution.