Automatic litter boxes can be a game-changer for cat owners who struggle to find the time to clean their kitty's litter box or simply hate scooping! Even so, there's no denying that self-cleaning litter boxes cost considerably more than a traditional style tray.
We want to think that an expensive electronic device that can take care of our daily pet chores is worth the hefty price tag. But, with such a drastic price difference in comparison to a non-automatic option, is it worth spending hundreds of dollars on a high-tech device?
To answer that question, we've researched some of the priciest units available on the market.
We looked at which design and functionality elements jack up the price and explored extra features and add-ons that some devices may offer consumers. Comparing these characteristics to the upkeep costs, we were able to draw a clearer picture of why automatic litter boxes cost so
much.
The AutoEgg By ChillX ($399.99)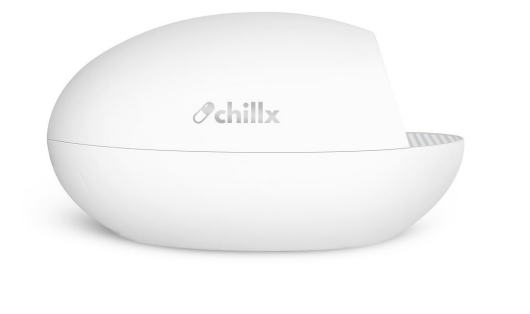 First on our list was the AutoEgg by ChillX. We were excited to look at this box as it not only rates high in functionality and effectiveness, but it does more than clean the litter. Although theAutoEgg is one of the higher-end automatic litter boxes, many elements justify the investment price tag.
This smart device features a handy health tracker and alert system that keeps an eye on your cat's digestive health. Paired with state-of-the-art safety features as well as highly accurate built-in sensors the tech elements of this litter box certainly play into the manufacturing costs.ChillX offers a 12-Month Warranty along with free shipping to most U.S. states as well as
Canada. Considering the box weighs 11 lbs and is pretty sizable, measuring 30Lx19Wx17H, the cost of shipping could be a considerable factor for ChillX to build into their price point.
Therefore, the shipping cost is essentially included in the total unit cost.
When looking for a high-tech device that offers value for money, the cost of maintaining the product is a vital consideration. With some automatic litter boxes, you can end up paying a fortune to run them with specialized litter, disposable litter trays, and even filters for their waste compartments. The AutoEgg requires none of this and works with standard clumping clay litters too (the cheapest available). In fact, we found the AutoEgg to have the lowest upkeep costs compared to any of the other units we assessed.
Another contribution to the price is the system the AutoEgg uses. It utilizes a newer cleaning system consisting of a horizontal rake and zig-zag tray.
This allows for a deeper, more effective clean, leaving no waste behind. More importantly, this system is the safest and quietest on the market. As the rake moves slowly, there is no chance of injury or disruption to your cat.
Additionally, the AutoEgg also uses a 'cat-stuck prevention sensor.' It detects if your kitty re-enters the box once cleaning is in progress and immediately pauses the operation until our fur baby is safely out of the way. As cat parents, if there's one thing we justify paying extra for, it's keeping our cats safe.
CatGenie A.I. ($399.00)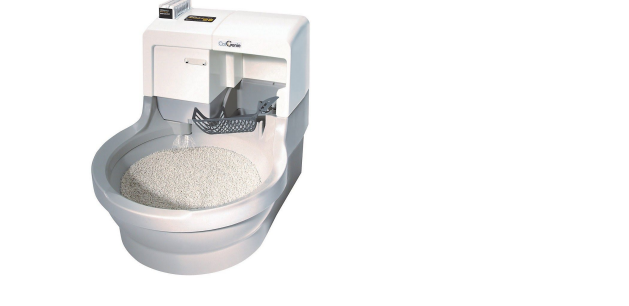 The CatGenie works quite differently from most other Automatic litter boxes, which could justify its high price. Instead of using a rotating or raking system to scoop and remove the waste, it functions more like a miniature toilet. This means it flushes the waste down the drain then
cleans and dried the special crystal granules to reuse.The self-flushing function and the unit's design and build are partly what makes it a high-priced product. But we believe the real cause of the cost is its use of artificial intelligence (A.I.) technology.

The system collects millions of data points about your unit and your cats' bathroom behavior. It works with the CatGenie app to notify you when maintenance is needed. The app will also let you know of any changes in your cat's litter box habits, which could signify a health issue.
Moreover, with the CatGenie, you'll rarely need to buy litter as the crystal granules are reusable, lasting most single-cat households 5-6 months. The CatGenie is also better for the environment than other automatic litter boxes, as no cat litter goes to the landfill.
This is one of the most intelligent units you can buy, but it's also one of the most expensive in terms of upkeep. The CatGenie requires some specific products to run, including descaling maintenance cartridges and SaniSolution cartridges.
These cost between $19.99 and $24.99, and you'll need to buy two or three of each per year.

On top of that, you'll need to purchase a new box of washable granules every six months or more, setting you back $23.99 each time.
However, it's worth noting that the unit cost includes 3 SaniSolution cartridges and a box of washable granules with a combined value of almost $100. The CatGenie also comes with a 2-year warranty. Therefore, despite the long-term running costs, the unit price is good value.
Aimicat ($329.99)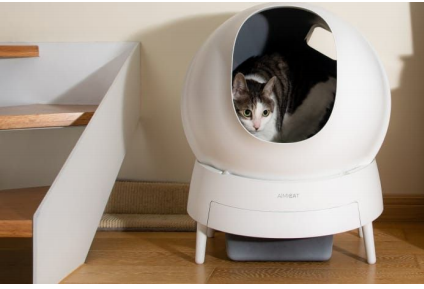 The Aimicat is slightly cheaper than the previous units, but it uses the traditional style rotating globe and sensor system, which is not as safe as the others. However, for a rotating system, itgives a thorough clean. The elastic, non-stick silicone container virtually eliminates residue while rotating and cleansing.
However, the Aimicat does have a couple of unique selling points. Firstly, it's fantastic at controlling cat odors, thanks to its negative pressure chamber and carbon filter fan. It also has superb litter efficiency, saving you four times the cat litter amount when using a traditional litter box. Like the AutoEgg, you can use any clumping clay litter with this automatic litter box.
Although the design of the Aimicat results in an odor-free toilet for your feline, it does come with an additional running cost. You will need to buy and replace the carbon filters every two to three months, costing $12 each.
The Aimicat is the newest self-cleaning litter box on the market, and because of that, it's not as tried and tested as the others. Even so, it does come with a warranty; two years for the motor, and one year for all other parts.
Conclusion
Comparing these three automatic litter boxes, we feel the quality of the Aimicat is slightly lower than the others, and the price reflects this. Next, the high maintenance costs of the CatGenie constitute a significant downfall, as running this unit could get very expensive.
Therefore, we feel the AutoEgg offers the best value for money. Considering the effective system it uses, the extra features, free shipping, and minimal upkeep costs, the AutoEgg proves to be worth its price tag the most. Check out the ChillX website https://chillx.co/ to learn more