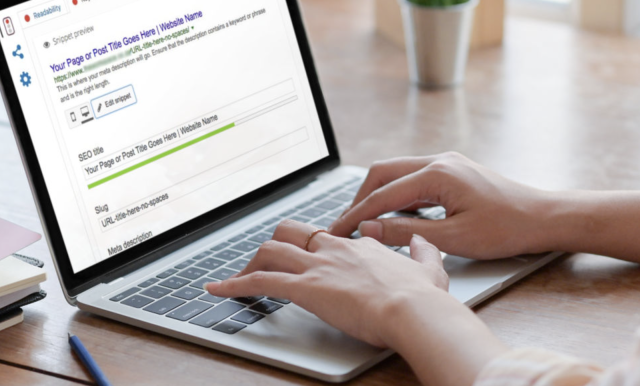 Starting a blog right away is highly recommended for any new business or website, as there are numerous benefits to be gained from this method of content distribution and promotion.
Here are a few SEO advantages of blogging.
Increase organic SEO volume
Write as many blog posts as possible; this will increase your company's chances of gaining new customers and leads.
The greater the number of blog posts that you compose and publish, the more people will visit your website.
As a result, contributing to your website's blog can assist you in capitalizing on the organic growth it has experienced.
Fresh content gets rewarded
As soon as you start writing new content, Google knows that you have something new to share with the search engine. Because you have been making such consistent efforts, Google will recognize you as a valuable resource for the subject matter and niche that you are in, and as a result, it is going to favor you for the types of content that you provide.
Have you ever heard of Google's query deserve freshness algorithm?
The goal of this algorithm is to reorganize the search results so that the most recent search intent takes precedence.
So, when you're writing new content, you can capitalize on trending topics and increase your site's traffic.
Pro tip: How to find emails?
If you're into email marketing, this is the one for you.
If you're having trouble building an email list because you don't know how to find emails, here's a tip.
With email lookup tools like GetEmail.io, it is possible to discover the email address of any individual on the planet.
To get started, you can download the Chrome extension for Gmail and the free version of the tool.
I hope you found this useful.
Let us now look at some of the other advantages of blogging.
Have unlimited SEO keyword opportunities
With each new blog post, you have the opportunity to target a new set of keywords, which means more traffic to your site.
With enough repetition, you'll be able to generate many articles with many different ways for people to find your website.
Internal SEO linking
It's possible to use old blog content to boost the authority of new blog pages that can earn you money if you have a popular blog.
How do you go about doing that?
That is possible through internal linking.
In order to achieve the same value as one backlink from an authority website, it takes approximately two to three internal links from other blog posts to one page, as stated by Kyle Roof.
Google will give an increased amount of value to a page that has received a greater number of links.
Similar to how external links indicate a page's value relative to other web pages, internal links help Google determine a page's value relative to other pages on your site.
Concluding thoughts
It is imperative that you have a blog in order to house your long-tail content and attract targeted traffic, especially if your market is crowded with established players.
Therefore, blogs are essential for SEO.