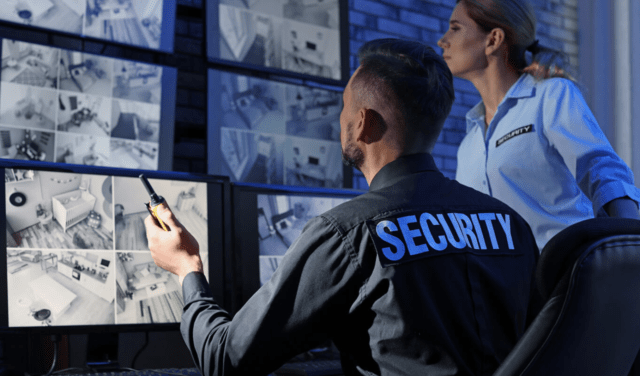 The Central Industrial Security Force also known as CISF was set up in 1969, however, it was made an armed force in 1983. The governing body of CISF is the Ministry of Home Affairs, headquartered in New Delhi. CISF establishments are located all over India. The duties of CISF involve guarding various governmental organizations like Delhi Metro, Airport, Currency Note Presses, etc. CISF often plays an important role during Disaster Management as well. Interested candidates can join CISF for various posts like Assistant Commandant, Head Constable, Tradesman, etc. Thousands of candidates participate in the recruitment drive every year. Central Industrial Security Force conducts an exam to screen the eligible candidates.
Candidates with various qualifications can take part in different recruitment drives like intermediate passed candidates have a great opportunity to join CISF as Head Constable or Tradesman. Graduate candidates can join the force as Assistant Commandants. Interested candidates are advised to visit the official website of CISF for various updates like CISF Head Constable Admit Card, Exam Dates, Results, etc.
The screening process of CISF involves Physical Standard Test, Written Test and Medical Tests. Candidates have to clear all the three stages to get selected for the post. Selected candidates can get posted anywhere in India. These days recruitment drives are going on for the post of Tradesman. The candidates who have already applied for the same can download CISF Tradesman Admit Card from the official website of CISF.
Working at CISF is both challenging and rewarding. Here are the reasons why you should join the Central Industrial Security Force:
1. Serve the Nation
Joining CISF will provide you with an awesome opportunity to serve the nation. CISF has been safeguarding various important institutions/organizations in India. CISF is there for the nation whenever and wherever required, be it disaster management or maintaining law and order in the country. CISF provides security to organizations like important government buildings, Metro Rail, various heritage places, seaports, airports, nuclear power plants, etc. There is no better satisfaction than serving the nation.
2. Job Security
Working at CISF will ensure job security. It will make sure that you have zero risks of being unemployed. So at CISF, you can enjoy your job without fearing any random termination.
3. Challenging and Adventurous Job
This job is the best fit for those candidates who want to face various challenges and grow every day. Working at CISF will ensure that you don't face any dull moments at work. This job will subject you to various adventures and learning experiences every now then. Working at CISF will make you a better and stronger individual.
4. Handsome Salary
CISF employees enjoy handsome salaries. The employees are entitled to various allowances like Dearness Allowance, Transport Allowance, Ration Money, Dress Allowances, Children Education Allowance, Medal Allowance, House Rent Allowance, Risk Allowance, Special Duty Allowance(for Serving in North East Indian Region), Soap Toilet Allowance, Hair Cutting Allowance, etc. So, the salaries at CISF are lucrative and ensure comfortable living.
5. Enjoy various Perks and Allowances
Individuals who work at CISF are Central Government Employees and they enjoy various perks and benefits. CISF employees are entitled to Medical Facilities, Accommodation, Holidays, LTC Benefits, TA & DA Facilities, Life Insurance, Maternity and Paternity Leaves, etc.
All in all, CISF is one of the best paramilitary forces in India. Both male and female candidates can apply for various posts at CISF. Working at CISF is a dream come for thousands of individuals. Working at CISF will give you the satisfaction of serving the nation along with a handsome salary. If you want to work in a challenging environment that will ensure your growth as an individual on a daily basis, then don't let go of this opportunity.