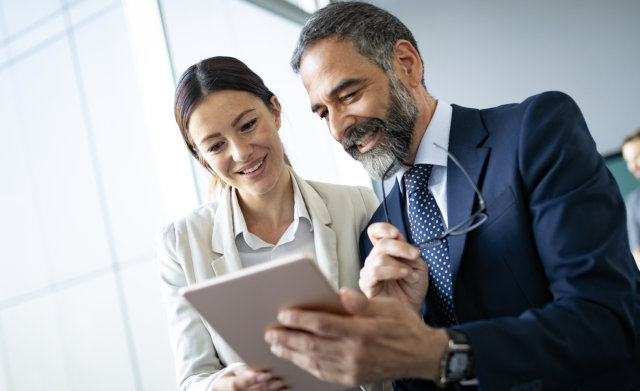 When considering using professional services for your business key questions like "is this worth our investment?" and "will this either save us money or increase the bottom line?" are frequently asked.
Partnering with an IT consultancy can offer both longer term savings and increased profits. Read on to find out more!
Saves time
You may have staff who tend to your IT requirements as all or part of their job, but how much more effective is their time spent in other areas of your business if their IT duties are minimised or even removed altogether?
An IT consultancy can provide varying levels of support based on your needs from round the clock attention to 'pay as you go' options. The costs and possible disruption of recruiting full time staff members with IT expertise are cut out using an external IT consultant: once they're 'up to speed' with your business IT needs they're ready to work with you.
Make the most of your IT
Your IT consultancy partner can ensure you're always using the latest and best IT for your requirements. They're aware of what's new and what might be advantageous to your business in terms of, for example, new hardware or software, storage solutions and much more.
When disaster strikes
Can many businesses honestly say they're totally equipped to swiftly deal with emergencies including systems crashes, security attacks and physical disasters such as flooding and malfunctioning hardware?
Your IT consultancy has likely managed many crises in their time and not only will they have a procedure to help you recover, but will organise your IT so as to minimise the likelihood of disasters happening in the first place.
Improving productivity
Using the latest IT solutions effectively though proper training helps improve productivity as tasks are streamlined to improve efficiency.
For example, bespoke database software designed specifically to suit your needs can vastly reduce time and effort spent compromising with 'off the shelf' packages, and effective stock control and production facility monitoring reduces downtime and missed opportunities.
Improved customer service
An IT consultancy can help you serve your customers better through effective data analytics enabling you to understand more about them, present offers they're more likely to be interested in, and interact in ways they prefer such as (where applicable) social media, emailing or via a web portal.
Improved customer experiences makes it more likely they'll buy again.
Improved data and online security
Data loss or compromises can be a huge problem if your business is affected – and the threats are increasing almost daily.
Your IT consultancy partner can monitor and rectify potential security vulnerabilities and ensure new threats are protected against.
Your partner in IT
Working with an IT consultancy is a genuine trusted business partnership with the overall aim of helping you use your IT as a tool to improve productivity and boost profits. You can expect your investment in their services to be significantly outweighed by the savings and extra revenues you'll achieve.