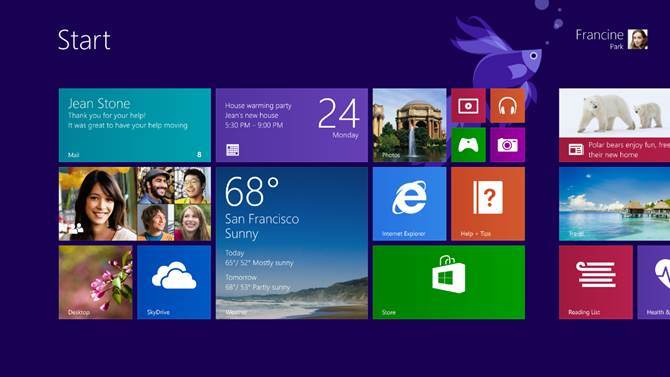 In order to boost adoption rates of Windows 8.1, Microsoft is reportedly set to introduce a low-cost upgrade for Windows 7 users. This upgrade, entitled Windows 8.1 With Bing, will focus on the Bing-based features that are already present in the regular versions of Windows 8 and 8.1 but will integrate the search engine platform directly into the OS.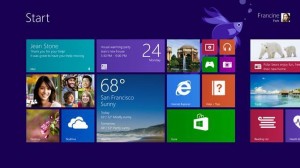 From the little that we know from earlier reports and the sources that have spoken with The Verge, it appears as though Windows 8.1 With Bing will be unveiled as a cheaper alternative for manufacturers and consumers that want to keep the cost of their machines down.
Bing, which will be at the center of the low-cost operating system, is already growing as a platform and Microsoft hopes that will continue into the future. Even though sources have begun to confirm that Microsoft is interested in bundling pieces of software into a cheaper OS, there is no word yet as to when this could be released or if it is something that the company is taking seriously.
One of the interesting aspects of Windows 8.1 With Bing is that is does not appear to be significantly less functional that Windows 8.1 is. The OS update that came out as this cheaper version is reportedly identical to the current Windows 8.1 operating system.
The inclusion of Bing directly in the platform could result in antitrust and user-related issues particularly in some areas of the world. Even though many are speculating that Windows 8.1 With Bing will be released for free, it may simply be a way for Microsoft to experiment with a free model while it works to make the regular OS free as well. Considering that the company has already cut licensing fees by as much as 70%, Microsoft is already looking to make Windows 8.1 a low-cost OS for manufacturers interested in using the platform.
A full set of details regarding the new iteration of Windows may come out as soon as April during the annual Build conference.
Summary

: A leaked iteration of Windows, called Windows 8.1 With Bing, may turn out to be Microsoft's attempt at releasing its OS for free or at a much lower cost.

Image Credit: allthingsd