Skype, one of Microsoft's own brand apps, has just got the finishing touches and is now available in preview mode for Windows phone 8. While the VoIP program will still not be forced upon users, as FaceTime and other Apple apps are, we believe that Microsoft will be pushing users for this deeply integrated service.
While the app isn't available via the normal route of looking in the store under the name 'Skype', you can get the link and check out the preview version. We believe Microsoft may still be working on some minor adjustments for Skype before its final release, possibly just bug fixes.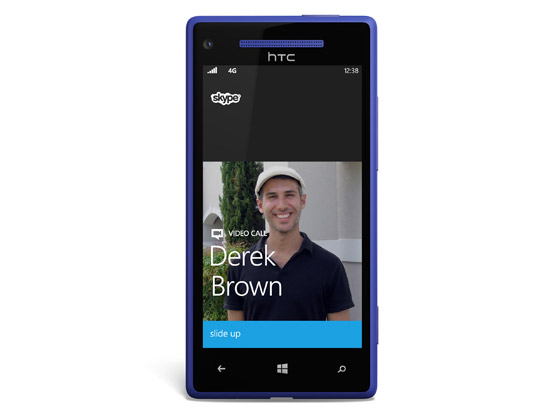 Skype for Windows phone 8 has some pretty impressive and integrated services, such as using the service when you don't have the app or phone open and being able to use Skype via the lock screen when someone calls. This is the same with FaceTime on iOS and we are glad to see a Skype variant.
The interface looks pretty impressive, with one user taking up the whole phone screen and you being a little side image – from the lock screen, you can chat or check their profile while having your conversation. It is all very fluid and built to work around the Windows 8 phone operating system.
Skype recently became the only service Microsoft will run for instant messaging and video chat, as Windows Live Messenger accounts will be sent Skype's way as early as next year. We believe that while Microsoft still want to keep that coup of people on their service, they want to disclose the rather lifeless MSN.
We believe Microsoft will be releasing the final Skype version in a month or two, then users with a Windows 8 phone will be able to use the service. All contacts are shipped from Skype to your messaging service, making it even simpler to keep your ecosystem of contacts in one place.
Now we are just waiting for AT&T to squirm their way into making users get a share plan.