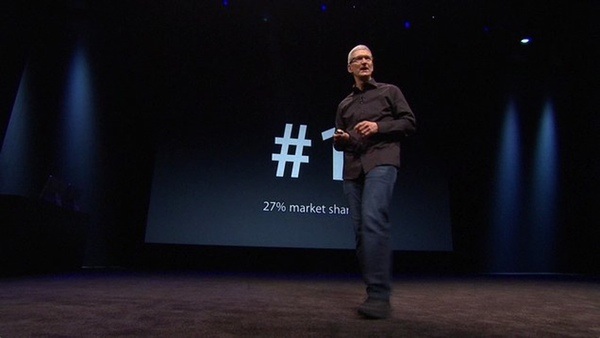 Apple developers annual pilgrimage to San Francisco is just around the corner. WWDC 2014 will be held from June 2 through June 6 and, although the most of the real work gets done behind closed doors, Tim Cook's keynote address is the main event.
It is perhaps the most important keynote address of the year. But what should we expect?
First of all, expect Apple to maintain its standard keynote format at WWDC 2014. That is, Tim Cook will do the introduction and give a quick market summary and be followed on stage by his top lieutenents.
WWDC 2014: OS X, Mac Hardware
Apple Senior Software VP Craig Federighi will then introduce OS X 10.10 Syrah. That name is thought to be Apple's internal codename for the next big release of their desktop operating system, but quite obviously could change between and then.
While details are extremely thin, it is believed that Siri will finally make the move back to Mac. Also look for big improvements to OS X Maps.
If Apple announces/ships new Mac hardware at WWDC 2014, Phil Schiller will likely do the honors. At last year's developer confab, updated though not redesigned MacBook Air (Retina?) models were announced — Apple is expected to deliver a new design this year.
Also in need of a refresh is the Mac mini line, which didn't get Haswelled last year, making it prime for makeover if not an outright redesign.
In general, Apple releases new iMac and MacBook Pro models in the Fall.
WWDC 2014: iPhone 6, iOS 8, HealthBook
While everyone's speculating about the iPhone 6, it is highly unlikely that Apple will announce anything about the device at WWDC 2014. Rather, look for Federighi to retake the stage to introduce iOS 8.
Top of the iOS 8 rumor list right now are improved Maps and, most importantly, a range of health-related innovations bundled in
HealthBook. That said, if an Apple smartwatch is coming in 2014, this is when we're likely to hear about it as iWatch is said to be tightly integrated with HealthBook and iOS 8.
In addition to collecting traditional fitness data, like steps taken and distance traveled, Apple's HeathBook is expected to gather heart rate, caloric and other more advanced health related metrics.
That said, will Tim Cook borrow Steve Jobs' best known keynote trick and deliver a "one more thing"? If yes, what will it be —the iWatch?