What is Yoga Guru?
Yoga Guru is an Android application that helps you keep fit through yoga and breathing exercises. It offers a yoga course along with individual packages for specific needs. The app works on Android 4.3 and above and this review is for Yoga Guru version 2.1.0
Ease of Use
The app opens to a tab-interface. There is a tab for- workout packages ("Single"), Yoga course ("Timeline"), health articles ("Articles") and progress tracking ("Progress"). I would personally prefer a dashboard with call to action, current progress and my subscribed packages. The tab structure could be useful for people preferring individual workout packages. But then again, there is no single place for a user to view only the subscribed packs in the home screen – although, it can be accessed in "Downloaded Packs" section from left-option-menu.
On selecting the training, the app provides a clean interface including a video clip demonstrating the course. A human voice assistance is provided to guide the user. The videos are downloaded to the device during installation which makes the loading fast. Though it is a free app, ADs were not noticed during the review. Progress is maintained in the "Progress" section – a calender with pins assigned against practice days.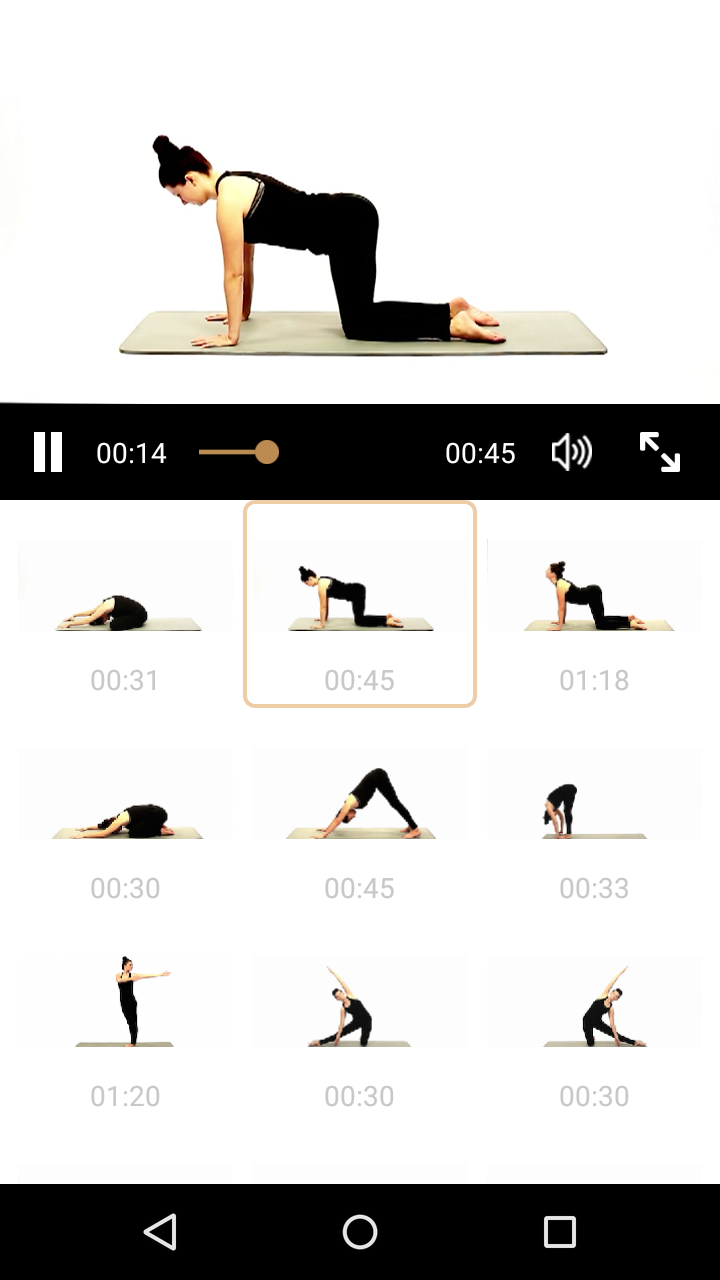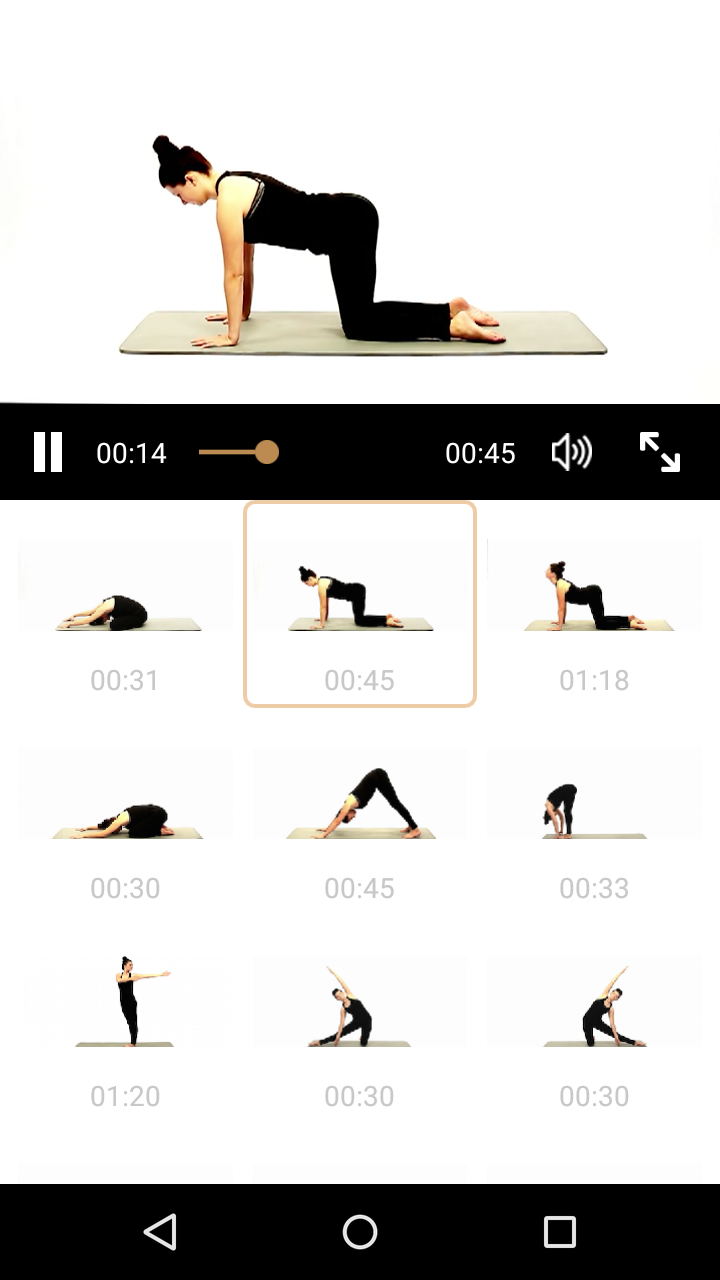 Features
Yoga Guru offers a yoga course which levels up as you train. There are various stages for training and each stage is unlocked after successful completion of the previous stage.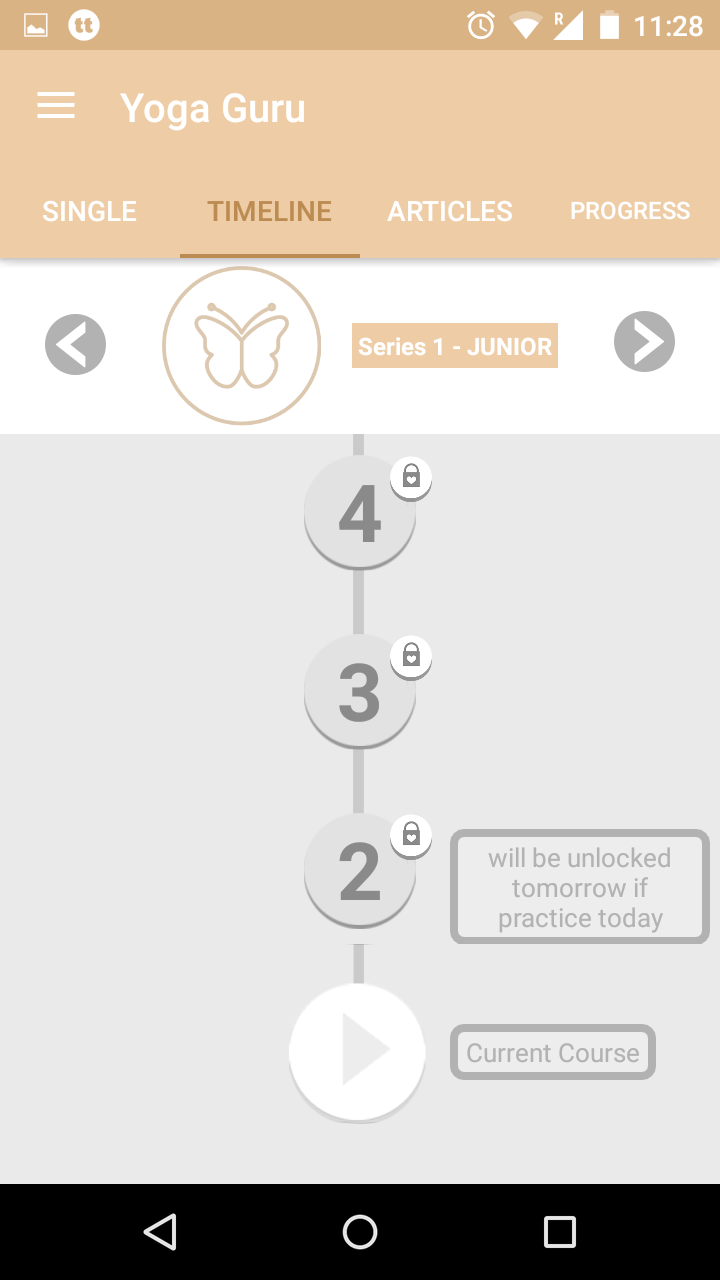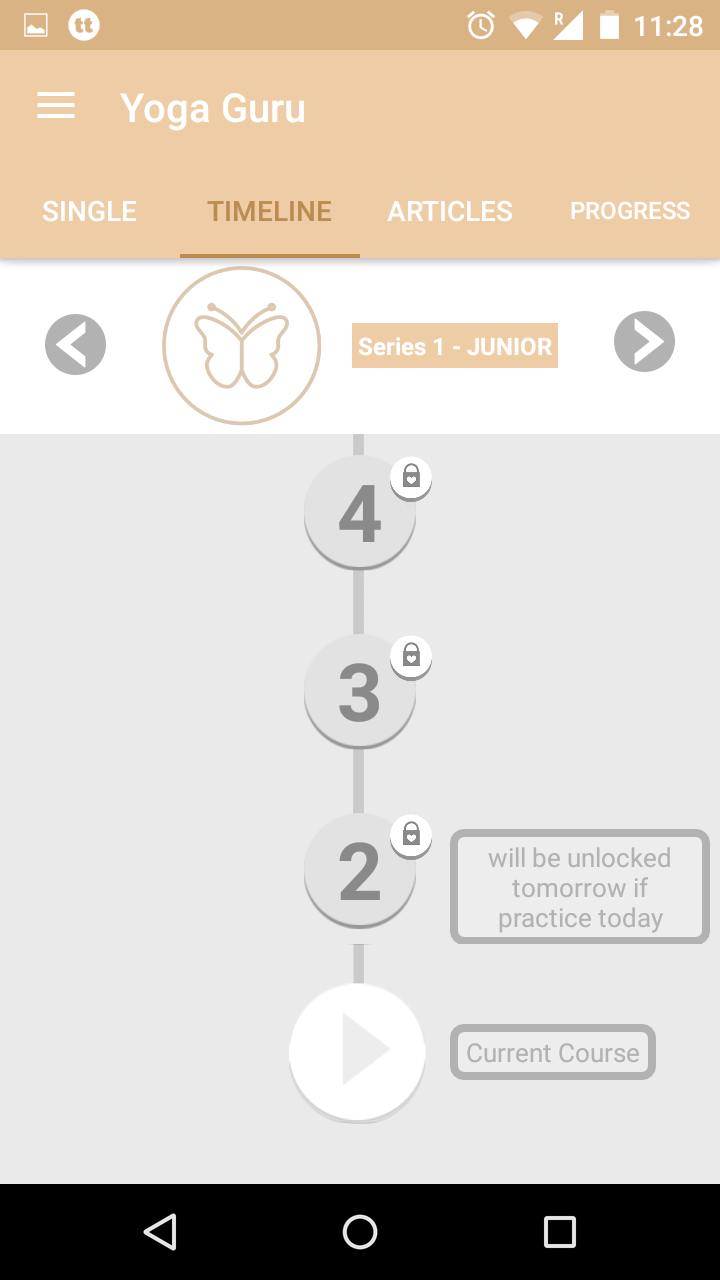 Aside from the course, the app also offers over 100 focussed packages (free or paid). The packages include weight loss, better sleep, fight depression, relieve backaches, etc. The best part being a lot of these commonly-used packages are currently offered for free.
The app allows users to set an alarm to practice. The "Articles" section provides a collection of links to articles and videos on fitness, nutrition, health, etc.
User Interface
The application uses easy-on-the-eye color combination and a tabbed interface. Each tab organizes content in a different way. The navigation is smooth. The video clips used for the training are of good quality. Each clip is 15-90 seconds long. Transitioning from one video to another video of a course is smooth.
Final Thoughts
If you have always wanted to join a yoga class and have not had the time, Yoga Guru may be worth a try. It does not confuse the users with too many options and has a simple training program along with focused packages. For non-beginners, it may not be suitable as you need to complete the basic levels before unlocking advanced courses.
Tested On: Moto G (2nd Generation)
[appbox googleplay fit.guru.yoga]