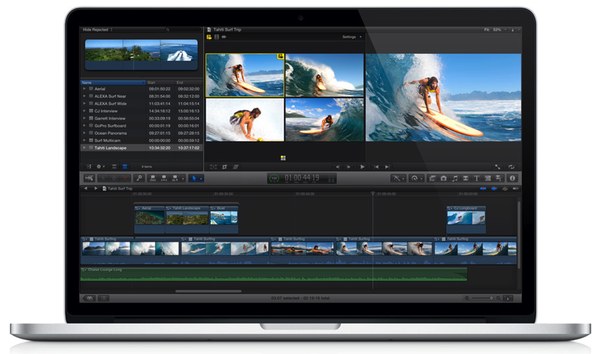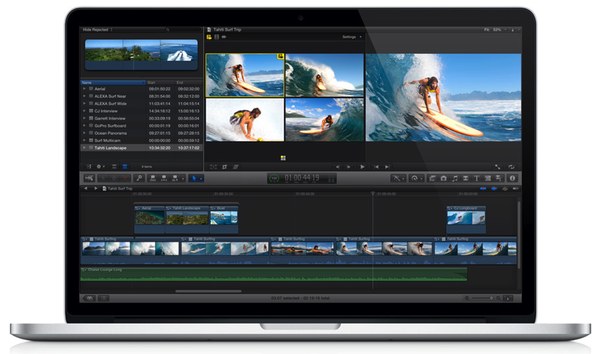 Apple has already released Retina makeovers of its iPod touch, iPhone and iPad product lines. A single, 15-inch MacBook Pro has also gotten the pixel-doubled treatment. So, what's next? Eventually, the entire Mac product line, but the next refit will be the 13-inch Retina MacBook Pro.
Tapscape has been on top of this rumor chain for awhile, documenting the vicarious sightings and supplier whispers. The latest out of Apple's ever leaky Asian manufacturing partners is that display 13-inch panel production has begun.
Quoting NPD DisplaySearch analyst Richard Shim, News.com reports 13-inch Retina display panels are coming off the line. Moreover, these panels are specifically for Apple's pro portable and not the consumer MacBook Air ultraportable.
"The supply chain indications are that it's for a MacBook Pro 13.3 — not a MacBook Air," says the analyst
So, why would Apple choose to produce the 15-inch pixel-doubled model before the more affordable and orders of magnitude more popular 13-inch Retina MacBook Pro let alone their ultrabook category killer? Shim says the economics of cutting edge Retina display production, specifically yield rates, dictates a graduated rollout.
As is often the case, the only hard limit on how many 13-inch Retina MacBook Pros that will be sold is Apple's ability to make them.
Are you ready to buy?