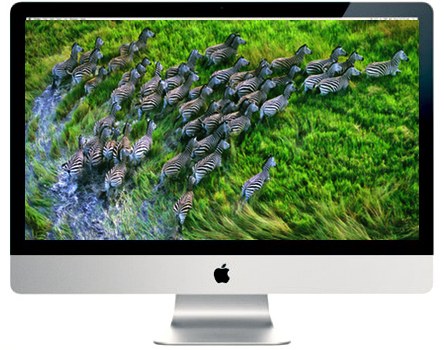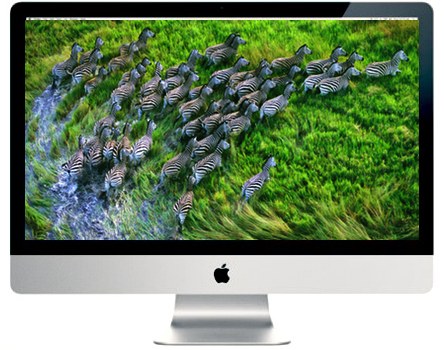 Two out of three ain't bad — iMac rumors, good and Clayton Morris, good; but Fox News? The juxtaposition of the words "Fox" and "News" is absurd. But that isn't all as Apple is now reporting that 21.5 iMac orders aren't available for in-store pickup until September 19, which seems as good a time as any for thinner (i.e. no optical drive), Ivy Bridge-powered Apple all-in-one desktops to ship. But will the 2012 iMac release date herald the desktop Mac Retina rollout?
Clayton Morris, a guy loves most everything Apple, claims he's hearing that the 2012 iMac release date is come right about very soon.
"I've been hoping for an iMac update and it looks like my wish is about to come true! Multiple sources tell me that a new lineup of desktop machines from Apple is imminent," says the Fox & Friends host.
Though Morris is known to get all hot and bothered at the mention of new Apple gear, he is a fairly reliable if infrequent source.
Backing up the notion that new iMacs are just around the corner is a TUAW write up that notes that the official iOS Apple Store app lists Wednesday, September 19 as the new when 21-inch iMacs will be available for in-store Apple Store pickup.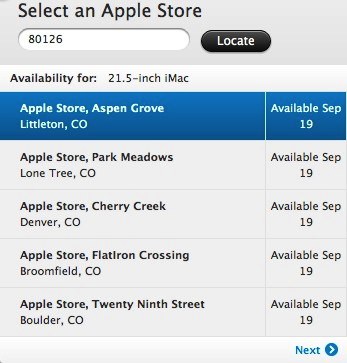 Yes, some stores still offer stock of the model and you can order one online from Apple for immediate delivery right now, but the 27-inch model is widely reported to be out-of-stock. That said, however you reckon it, last year's iMac models are getting harder to find and rumors of the 2012 iMac release date keep getting louder and louder.
Although we know a lot about the 2012 iMac, neither Morris nor TUAW offers any meaningful guidance on whether or not Apple will ship a Retina iMac. That said, given how expensive large form factor, super-high-resolution LCDs are, it seems highly unlikely that Apple's entire all-in-one line will get Retina-ified.
However, I for one wouldn't be surprised if Apple shipped a single high-end 2012 iMac with a better than HD display.
What of the rumored 13-inch Retina MacBook Pro, which isn't expected until October? Perhaps Apple will announce both the 2012 iMac and smaller Retina MBP on the same date, while shipping the all-in-one immediately and promising the ultra-high-def portable later? That seems a reasonable way to make the maximum marketing impact…
What's your take?