Rumors are flying that Apple are working on bringing a smartwatch to market. Speculation that an Apple iWatch could make an appearance in 2013 has gained momentum since a report in the NY Times that Apple is indeed developing a wristwatch. Bloomberg added fuel to the rumors last week by confirming that there is a 100-person strong team at Apple led by Jony Ive working on making the iWatch a reality.
The Apple iWatch – Stock Savior?
According to Citigroup, the watch industry is a $60 billion dollar market and Apple are well positioned to take over as much as 10% of it if the iWatch comes to fruition. While the watch industry is not as large as that for smartphones and televisions, profit margins are up to 4x higher at around 60%. Expectations are high for Apple to produce the "Next Big Thing", as growth of the iPhone slows and Apple's stock continues it's downward slide. An "iWatch" could give Apple's bottom line a much-needed boost and may be more lucrative than the rumored Apple Television or "iTV".
It's well known from various patent applications that wearable technology is an area that Apple are actively researching. The NY Times reported earlier in the year that Apple have been experimenting with curved glass, which is able to conform to body surfaces (such as the wrist) and support high-resolution LCD displays. Corning, the company behind Gorilla Glass announced last year that they had created bendable glass – called Willow Glass. The flexible glass had been a decade-long engineering challenge and may represent the ideal material to create the iWatch.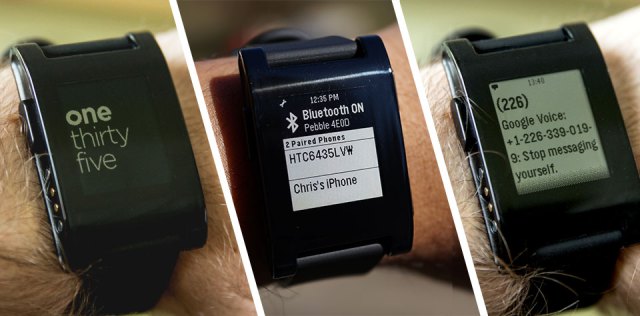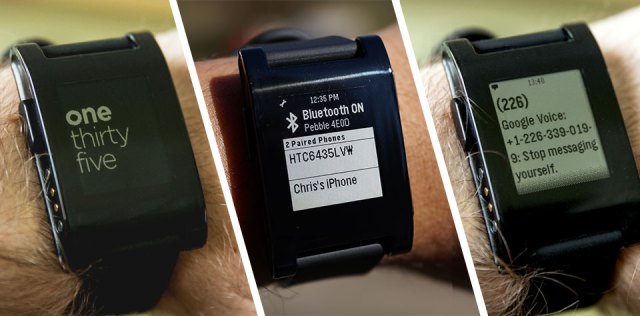 Interest in Smartwatches is Increasing
The best evidence or 'proof of concept' that a smartwatch is actually something that consumers want is the Pebble. The Pebble smartwatch project took KickStarter by storm and reigned in $10m in crowd-funding from some 70,000 backers with it's ability to transmit smartphone notifications such as emails and SMS messages via Bluetooth directly to your wrist. Despite having none of the design, engineering, supply chain or manufacturing chops of Apple, the company behind Pebble still managed to create a run-away success and prove the potential of the smartwatch.
Pebble aside, there has been a trend towards wearable technology in the past 5 years with devices like the Nike Sportwatch and Fuelband gaining traction in mainstream markets.
Rumored Apple iWatch Features
Whilst there have been a flurry of rumors, there haven't yet been any leaks about the actual features of the iWatch. Last week, The Verge weighed in with suggestions that the iWatch would run a full version of iOS rather than a cut-back or feature-limited OS like that on the iPod Nano. Their sources also noted that existing iWatch prototypes have been suffering from battery life issues, with the device only lasting for a "couple of days max" compared with the 4-5 day goal.
Bloomberg have previously reported that Apple iWatch features that are under consideration include "letting users make calls, see the identity of incoming callers and check map coordinates" as well as a pedometer and heart rate monitor. Given the success of GPS-enabled sports watches, there's a good chance that the iWatch would come with GPS and a variety of fitness-related functions. The Pebble smartwatch won much of its funding on the back of its promise to enable consumers to view emails and text messages, features which are almost certain to appear in the Apple iWatch.
There is no word yet on the Apple iWatch release date but analysts have predicted that it will cost somewhere in the range of $200-300 when it (maybe) launches later this year.
Do you think that the Apple iWatch will be released this year? What functionality would you want it to offer? Would you wear an "iWatch"? Let us know in the comments below.