Apple TV concepts are on the rise these days, thanks to Apple's FCC filing for a next-generation iTV a few months ago. In February, it was reported that Apple had published job ads enlisting engineers for future televisions — another hint that Apple is planning to create a new version of its iTV. Apple does not publish job ads without reason. Apple CEO Tim Cook has promised that iOS users will not see new Apple products until this Fall, so we're still a few months away from Apple's September announcement. While Apple has revealed nothing (as usual), we can always dream.
In anticipation of what is to come, we will examine some recent iTV rumors that may make the September wait a little easier to bear.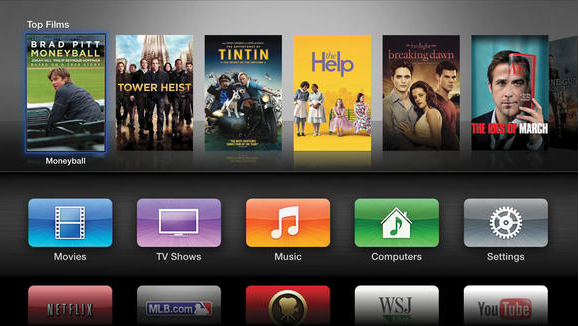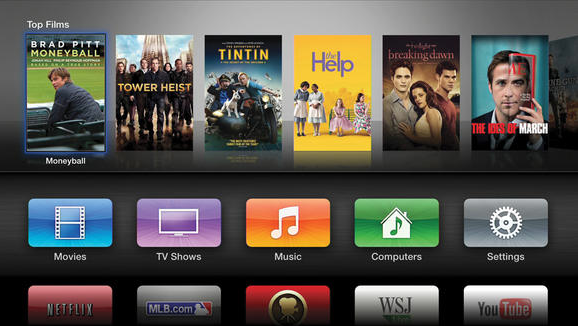 Latest Apple TV Rumors
What are the latest Apple TV rumors? We provide the following list:
50, 55, and 60-inch Apple TV versions

"iRing" accessory

9.7-inch, iPad-like iTV controller

4K Ultra HD Display

Foxconn, LG to build iTV displays

Price range of $1,500-$2,500

Next-generation iTV could feature third-party apps
Apple TV Panel Suppliers: Foxconn and LG
Apple is partnering with Foxconn to produce its television panels. Foxconn isn't the only company working on the rumored Apple TV displays: LG Electronics will help manufacture the new displays as well.
Apple TV Goes OLED?
Digitimes reported in March that the new Apple TV panels will have a 4K Ultra HD display. There seems to be some evidence that this Digitimes rumor is true (despite the fact that it stems from Digitimes, who has had a notorious record for off-the-wall rumors in the past): for one, LG knows how to produce its own 4K Ultra HD TVs, as revealed at CES 2013 in February. If the company intends to produce iTV displays, then we could be seeing Apple go "OLED" this year in its TV panels.
This rumor could also bear some significant weight when you consider Apple's newest personnel acquisition. Dr. James (Jueng-Gil) Lee, a former LG OLED TV expert and LCD researcher at Samsung, was hired by Apple in February and given a permanent position with Cupertino.
Apple did not acquire the company Siri without using its voice command technology in the iPhone 4S; Cupertino did not acquire AuthenTec without reason, as tech analyst Ming-Chi Kuo has repeated his prediction that Apple will provide a fingerprint sensor in the rumored iPhone 5S. Apple hired James Lee for a reason, and we may see that reason in the next Apple TV.
Lions, Tigers, and Bears – Oh My! Apple TV Sizes, Prices, and Accessories
Now, let's get into more "juicy" details about the next-gen. Apple TV. Topeka Capital Markets analyst Brian White says that the new iTV could come in three sizes (50, 55, and 60 inches), giving consumers a variety of size preferences from which to choose.
The price of the iTV could range from $1,500-$2,500 but the rumored "iRing" accessory may add to the price of the Apple TV (even if you select the 50-inch version, which may be the most inexpensive iTV available). The iRing will serve as a small remote that you will be able to use to turn on the television if your iPad battery is dead or being used by your three-year old son or spouse.
The iRing may be a possibility, but the iPad-like Apple TV controller is another strong rumor. It is said that the iTV controller will look like an iPad and have the same 9.7-inch display as Apple's large iPad lineup.
Jailbreaking an iPhone has become a popular activity, as demonstrated by the seven million evasi0n jailbreak downloads in the program's first week. However, have you ever wanted to jailbreak your iTV? Apple TV owners like to do this, since it grants them access to third-party apps that they cannot access on Apple's rigidly-controlled iOS ecosystem. TechCrunch's MG Siegler says that you can expect Apple to add third-party apps because the company seems bent on making its way into the living room.
Apple filed an Enhanced Audio System patent at the end of January that calls for audio output and transmission of information between smartphones and tablets, laptops, and even televisions. This means that we could also see a "surround sound" experience between all of Apple's iProducts.
Have you heard any rumors about Apple's HDTV? If so, which ones stand out to you? Let us know in the comments below.