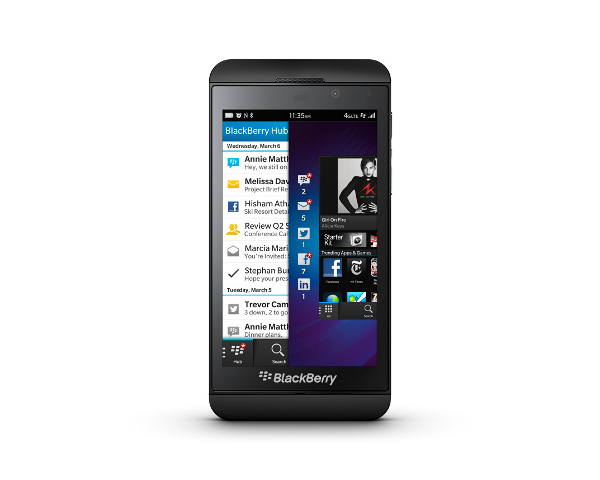 Is the BlackBerry Z10 really the premium device you want, or just a cheap unit BlackBerry has developed and sold for a lot of profit?
When the Nexus 4 was released, many users questioned just how much their phone manufacturer was getting away with in profit and if their phone was really that premium and worth the amount they paid.
We remember the iPhone 3GS costing Apple around $112 per unit to make, a very small amount for the price and contracts the iPhone came with.
BlackBerry Z10 cost per unit
The BlackBerry Z10 costs about $154 per unit to make, this is a phone being sold to consumers with two year contracts and still costing some money in advance. If you want it off contract, it'll cost $400 – 600, a competitive amount against BlackBerry's rivals.
BlackBerry still does a better job at pricing then Apple, with the iPhone 5. The BlackBerry Z10 costs more to make per unit than the iPhone 5, although this could be due to Apple's cheap deals with their components and manufacturing partners.
Slashgear has the information on their website, which they sourced from CNN money "The 4.2-inch display for the Z10 costs around $26.50. The 1.5GHz dual-core Qualcomm processor costs about $23.50. The 8MP rear-facing camera and 2MP front-facing camera totals about $15. The 16GB internal storage costs around $9.00. The other components, including the battery, communication chips, and RAM total $21.00. Finally, the casing, as well as the other small electronics included in the Z10 total around $59.00. All of this adds up to $154."
The BlackBerry Z10 is about to be launched in the US, after a month of waiting for the device to ship. Trouble with carriers has left BlackBerry waiting for the approval, before they can ship to the US.
We are seeing strong sales in the UK and Germany, but other countries like Canada don't seem too hot for the BlackBerry Z10. Shops are reporting about 250,000 unit sales in the UK, a great amount for what was a failing company a year ago.