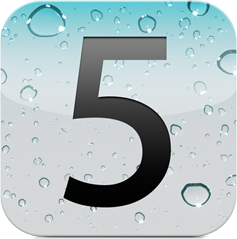 Apple has announced that iOS 5 will become available to iPhone, iPad, and iPod Touch users on Wednesday, October 12th. The company has been offering beta versions since the update's announcement, and starting today anyone with a $99 Apple developer account can download the "gold master" version of iOS 5.
Among many new features, the major will include:
An improved notification system
iCloud service which lets you synchronize your media, apps, and documents over the cloud
A new messaging service called iMessage
Twitter integration
The ability to snap photos with the camera without first unlocking your device
A digital Newsstand for subscribing to magazines and newspapers
iCloud is expected to launch alongside the new operating system.
The iOS 5 update will be available for iPhone 4, iPhone 3GS, iPad, iPad 2, and 3rd and 4th generation iPod touch devices free of charge.