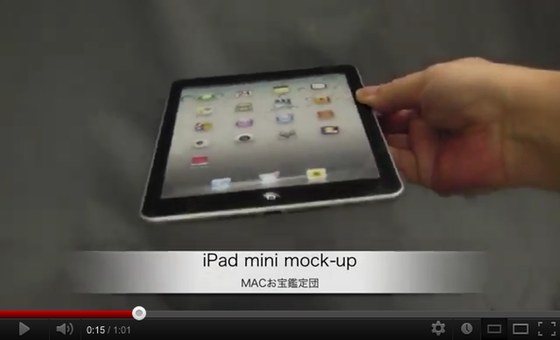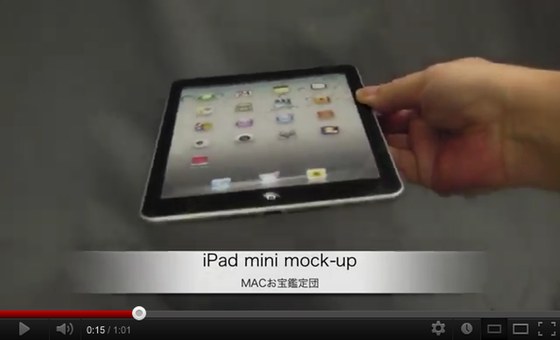 The long wait for the iPad mini launch now has an end date, Wednesday, October 17 and, if past is prologue, the category killing device will ship about a week later. And, for your rumological edification and entertainment, here comes a quick recap of all the stuff Tapscape knows about Apple's 7-inch tablet.
First, the business at hand comes via the good offices of Philip Elmer-DeWitt, quoting a major Apple investor with multiple sources, reports that Cupertino will send press invitations on October 10 for their long-expected iPad mini launch event to be held seven days hence. That said, assuming sticks to the script, Tim Cook, Phil Schiller, Scott Forstall et al will likely entertain the media at San Francisco's Yerba Buena Center.
According to our source, who asked not be named, there appears to be some truth to the widespread rumors that Apple is preparing to launch a smaller and cheaper version of the iPad — often called the iPad mini or iPad air and usually described as having a 7.85-inch screen.
Again, given past Apple practice, the iPad mini launch on Wednesday, October 17 will be followed on Friday, October 26 with product delivery.
iPad mini Launch Details
From the what we "know" so far department comes video and photos showing the appearance, including the iPod touch-like skinny side bezel. The 7.85-inch device's internals will, says cranky Apple fan Marco Arment, be very similar to the iPad 2 — Apple A5 (dual-core) processor and 512MB RAM.
On the graphics front, Apple currently ships two, three and four-core GPU solutions. What's inside the iPad mini will likely depend entirely on whether Apple goes with a Retina a display.
Lastly, a wi-fi only model is an absolute certainty and mockups (link above) appear to show that a 3G (or 4G?) version has been developed.
Looking forward to the iPad mini launch? Stay tuned to Tapscape for all the details as they unfold…