The iPhone 5 display has long been rumored to be larger screen than its predecessors, with current reports pointing towards a 4-inch screen. Reports thus far have all suggested that the increase in display size in the next iPhone would be achieved by increasing the tallness, or vertical height of the iPhone, without any change in its width.
The iPhone 4/4S hosts a 960 x 640 display, whereas the iPhone 5 display has allegedly been 'lengthened' to yield a 1136 x 640 resolution. What hasn't yet been clear is how the iOS interface would handle the new resolution, but a report today from 9to5Mac suggests that iOS 6 will feature auto-scaling that will add a completely new 5th row of app icons to the home screen.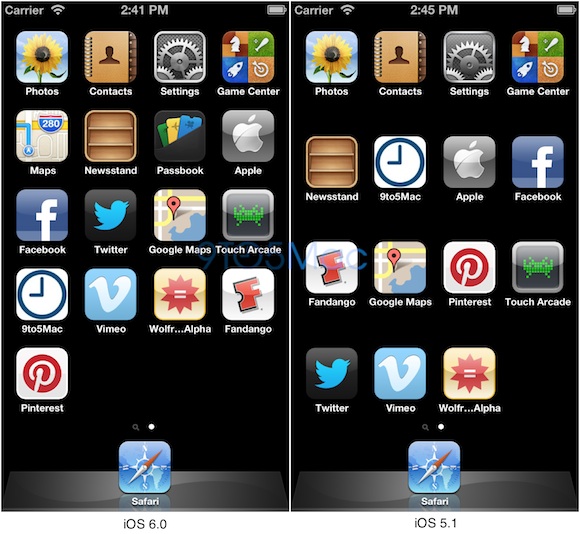 The discovery was made by making use of Apple's iOS development tools and the iOS 6.0 simulator. The findings confirm that Apple has been toying with increased display sizes, but doesn't explicitly confirm that the 1136 x 640 resolution will feature on the iPhone 5 as Apple has been known to extensively prototype.
Given the details already announced about iOS 6, and the lack of any major UI changes, its clear that the iPhone 5 could not have been 'widened' enough to accommodate an extra column of apps without making the device overly clunky.
Apple have always designed their hardware with the software in mind, and it's clearly much easier just to increase the length of the iPhone and add a 5th row of applications. The addition of an extra row of apps on the iPhone 5 means that any one 'page' of the home screen can now fit a total of 20 apps, rather than 16.
Do you think the reports of the iPhone 5 display accommodating a fifth row of apps are accurate? Share your thoughts in the comments below.