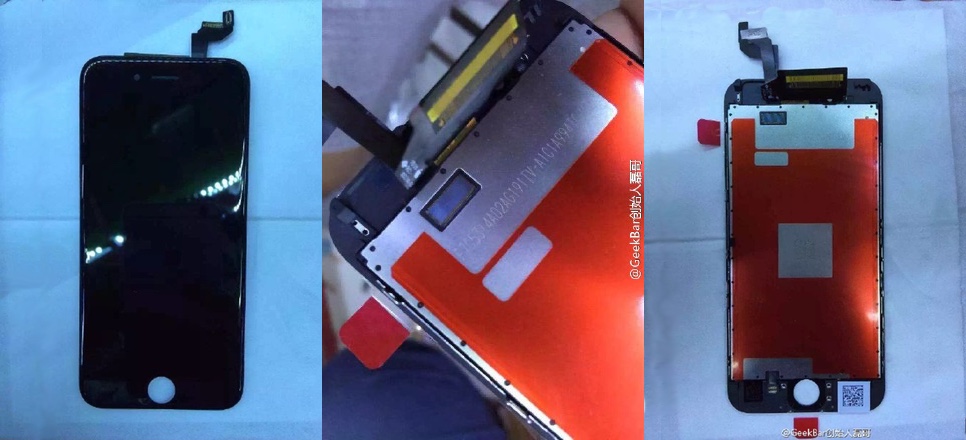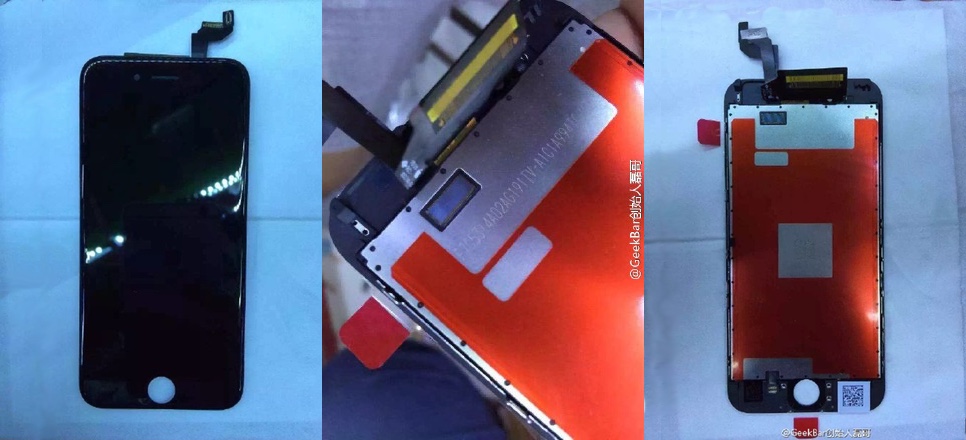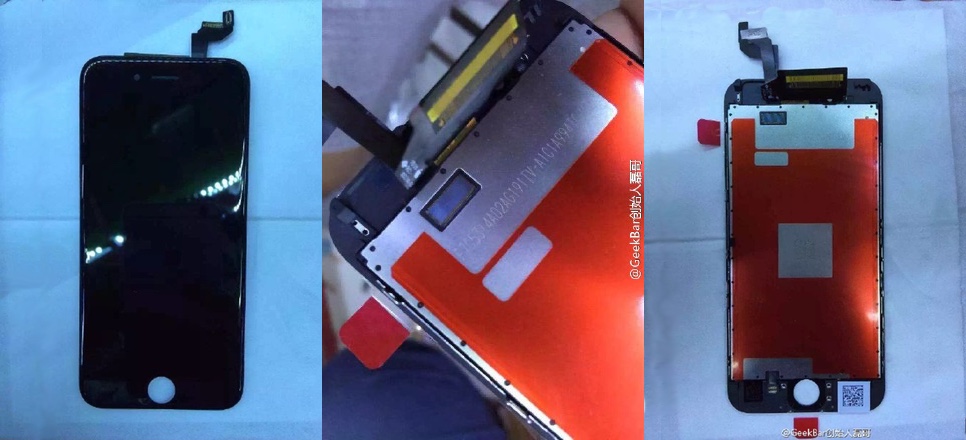 In a bit more than a month, Apple will reveal its 2015 iPhone update. In the meantime, Tapscape has iPhone 6s rumors, leaks and speculation. The latest out of Apple's ever leaky China supply are trio of photos of the iPhone 6s display assembly.
Weibo, China's very own Twitter knock-off-ish, is home to GeekBar, who has published a trio of spy iPhone 6s display assembly (above).
While these parts appear virtually identical to the current iPhone 6, AppleInsider notes a few a subtle differences on the back side (below) of the display assembly.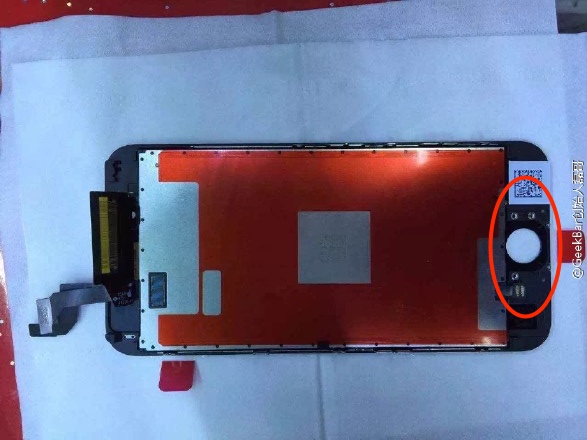 [T]he alleged iPhone 6s shielding itself appears to be riveted on all four sides, a major departure from existing iPhone display backings which are held on by screws and clips. While mere conjecture, these black dots could potentially be related to Force Touch technology, a feature rumored for inclusion on Apple's next-gen phone.
As Tapscape has previously reported, Force Touch is expected to be one of the marquee features of the iPhone 6s. Additionally, it is anticipated that the iPhone 6s will include Apple's next-gen A9 system on chip, 2GB RAM (double the iPhone 6), and more sensitive 12MP camera.
Are you ready to buy the iPhone 6s or will you wait for the iPhone 7?
Via: AppleInsider