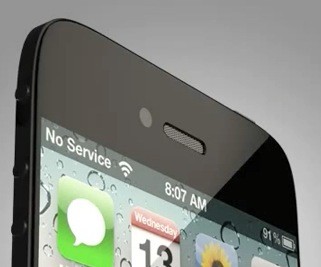 Attracting nearly 800,000 views on YouTube, this alleged screen-capture video of the iPhone 5 site on Apple.com certainly gets points for effort. The video is clearly a fake, but its got to hold the crown for one of the most elaborate hoax leaks for some time, with a full iPhone 5 site mock-up complete with images, comprehensive tech-specs and well-emulated Apple branding.
The idea behind the video – that there was somehow a hidden link to the iPhone 5 site on the Swiss Apple site is a little dubious, but the video quickly suspends your belief, that is until you look a little closer.
Obvious signs the video is a fake:
The image of the iPhone 5 has "No Signal"
The time on the iPhone 5 says 8:07 when all official Apple iPhone advertisement shows 9:41
Local file URL in the opening split second of the video, which shows the files were located on a guy named Peter's hard-drive, not the Apple.com site.
Person who first sent in this "leak" to TUAW was a man named Peter.
[TUAW]