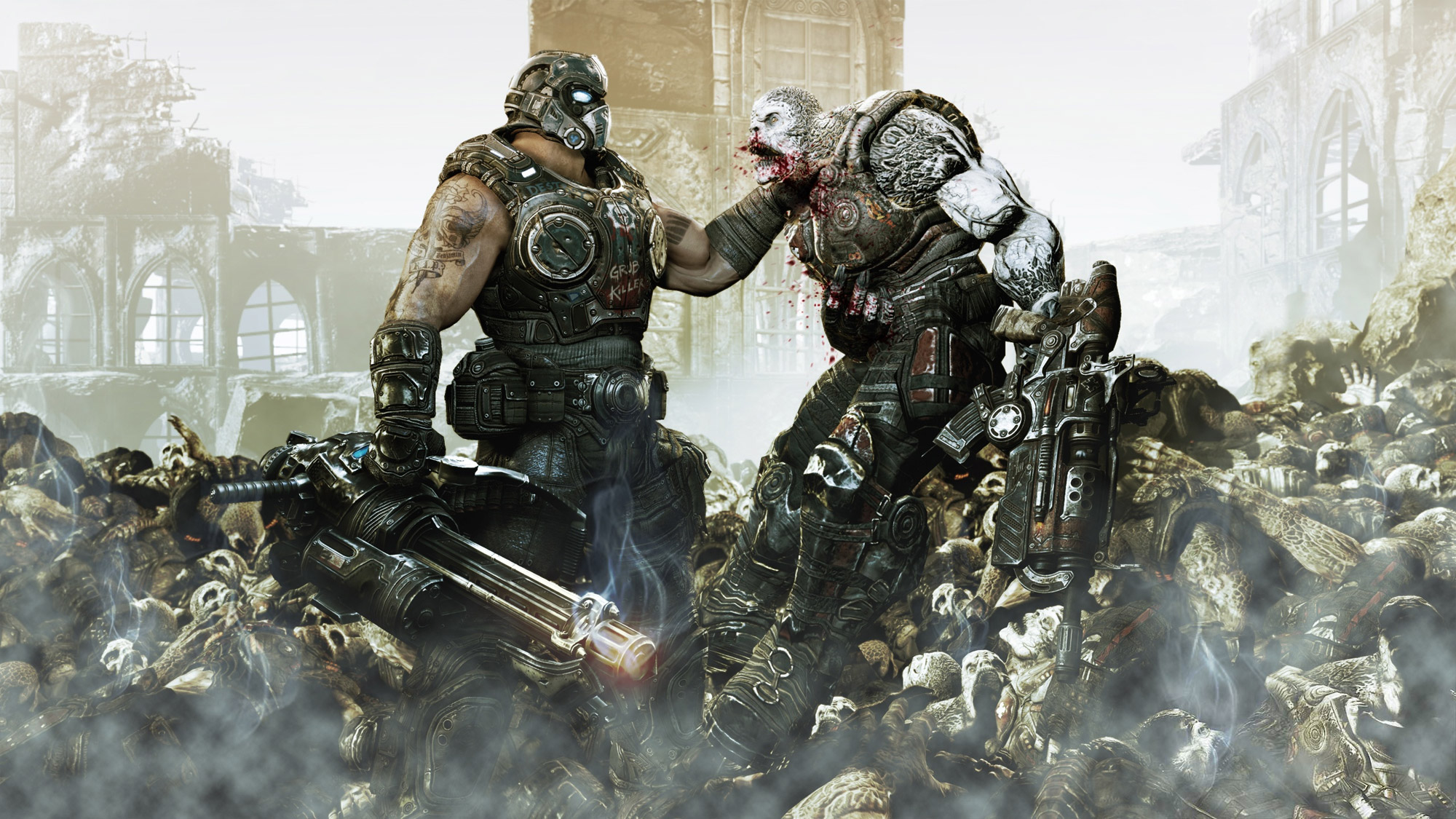 Microsoft has announced that its decision to purchase the Gears of War franchise from its creator, Epic Games. Considering that Microsoft Studios was responsible for publishing the first four games of the series, the decision to buy the rights to the franchise is not surprising, but it does solidify Gears of War's exclusivity to Microsoft's platforms.
"It all comes back to our commitment to Xbox fans…The Gears of War franchise has a very strong, passionate, and valued fan base on Xbox…This franchise, and these fans, are part of the soul of Xbox. – Phil Spencer, Microsoft Studios, President 
Gears of War has been a major hit since it was first released in 2006 and since then, it has become one of the most popular video game franchises, grossing $1 billion.
Very little information was provided by Microsoft regarding the specifics of the deal but since it was involved with the creation of previous Gears of Wars titles, the acquisition should not necessarily affect the series in a negative way. However, it is now extremely unlikely that a version of the game will come out for a platform other than the Xbox.
Exclusives are an important part of the video game industry since they do allow console manufacturers to appeal to customers with titles that they would never be able to play without a certain system. Now that Microsoft has all of the rights to Gears of War, it will have multiple exclusive titles with a large following, including Halo.
Microsoft's Black Tusk video game studio will be responsible for the development of any upcoming Gears of War titles. Along with buying the rights to the franchise, Microsoft brought Epic Games' executive producer Rod Fergusson on board. Fergusson was on the development team for the first three Gears of Wars titles and he will now be helping Microsoft will all future games in the series.
Summary

: Microsoft has purchased the rights to the Gears of War franchise and will now be publishing and developing all future titles in the series. As a result of the acquisition, Microsoft can retain full exclusivity rights for any upcoming Gears of War games.

Image Credit: mindofthegeek