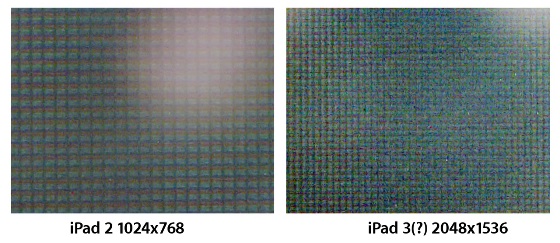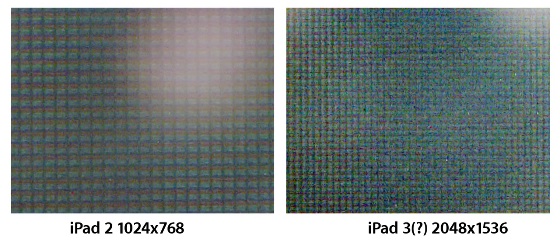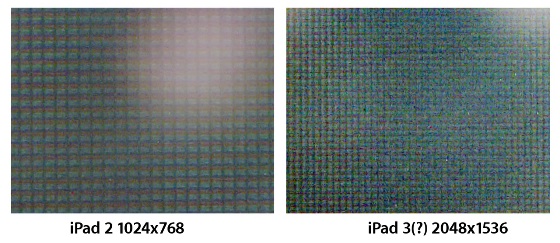 Rumors of an iPad 3 high resolution "retina" display have all but been confirmed with the release of a new video by DIY repair site iFixit which shows a big increase in pixel density in Apple's third-generation tablet.
A side-by-side comparison of the iPad 3 and iPad 2 displays was first posted by MacRumors last week, who used microscopic imaging to show a resolution of 2048 x 1536 at around 260 pixels-per-inch – double that of the iPad 2.
Due to differences in the connector cables that run between the display and logic board on the new iPad 3, iFixit were unable to power up the display, dashing any hopes of seeing the iPad 3 screen in action before its expected launch on March 7.
Recent iPad 3 rumors have pointed towards a redesigned external case, an A5X processor and 4G LTE technology.