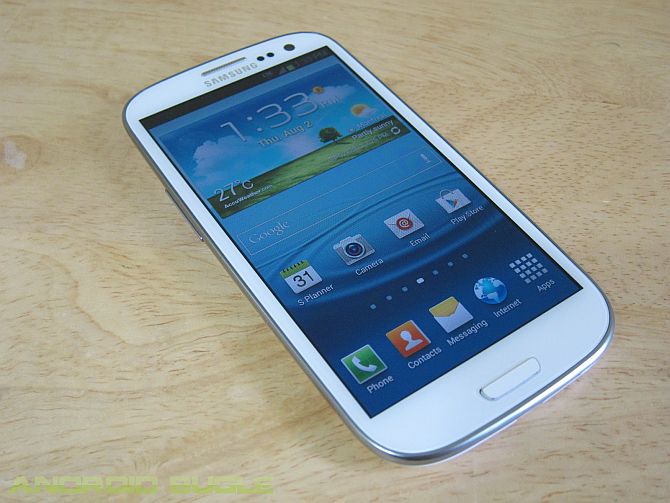 This week, the Samsung Galaxy S4 will be unveiled in New York City.  Is this the iPhone killer every other smartphone maker has tried to create over the years?  Not quite yet.  Some think 2014 will be the turning point for Samsung.
Samsung Galaxy S4
Much hype has been made over the Samsung Galaxy S4 in recent weeks.  After all, it's a refresh of the popular Galaxy S line Samsung has been putting out the last couple of years, growing in success with each iteration.  But does it have what it takes to dethrone the iPhone in the Apple shaped hearts of gadget lovers?
IBB analyst Jefferson Wang recently told Forbes' Haydn Shaughnessy, that the Galaxy S4 will be Samsung's "last act in Apple's shadow."  Shaughnessy says:
"When Samsung launches the [Galaxy S IV] later this week it will be the last time that they operate within the Apple mobile computing paradigm," Shaughnessy wrote. "Right now that is where it is stuck. With Apple's form factor and Apple's design language, chipping away and trying to make a good iPhone, iPad-like product."
Shaughnessy goes on to say that 2014 is when Samsung will free itself from Apple's form factor and interface.  He speaking of the new Tizen operating system (OS), which is backed by Samsung.  Another indication that Samsung no longer want to be known as just another Android phone.
The Samsung Galaxy S4 Announcement at Radio City Music Hall
The first US release of a Galaxy S phone took place at a West Side gallery in New York City.  Radio City Music Hall sets the stage for this big announcement, and perhaps the final blow to Apple's success over other smartphone makers. 
According to the Korean Times, Samsung is excited about the Galaxy S4 and thinks this can make them a "real global leader in smartphones by consumers".
An insider stated that this venue was specifically picked by Samsung because it's the symbol and heard of the United States.  Apple still dominates in the US market, and Samsung is clearly set out to change this.
Anyone attending this event?  What are your thoughts on who will be the leader in smartphones in 2014?