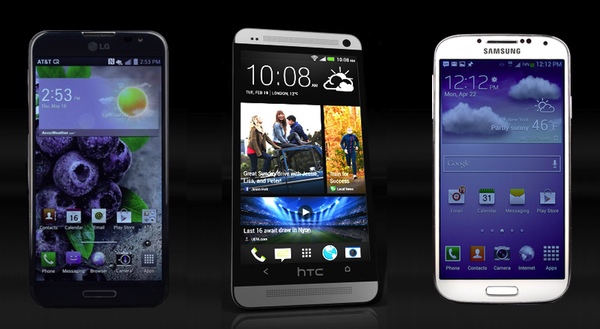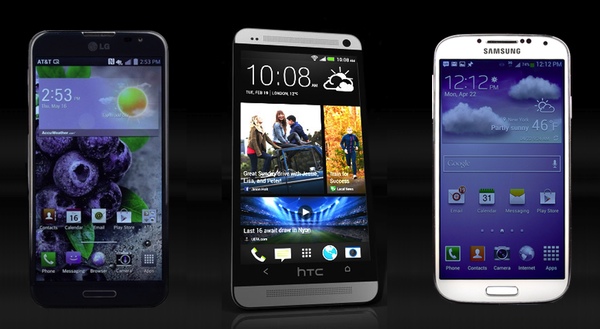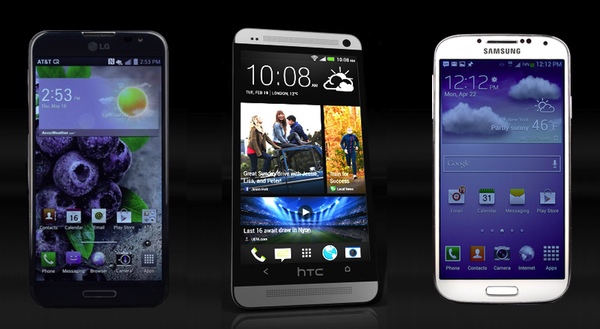 Samsung's Galaxy S4 has not taken the US, let alone the world, by storm. Fundamentally, the S4 is an excellent device, but it is only one of many excellent Android phablets and phones currently available — choice is a good thing™! Step inside for fast and furious run down of the best of the 2013 Android best!
10. Sony Xperia Z — Perhaps the most under appreciated Android smartphone on the market today. A real looker that's rugged, too, the Sony Xperia Z is designed to not only stand out in a crowd, but also survive the dreaded toilet drop.
09. Samsung Galaxy S3 — Gimmicky features and poor battery life? Yes and sometimes. Nevertheless, the S3 has been a top seller for nearly a year and helped Samsung knock Apple and its iPhone down a couple pegs and you can pick one these days for zero down.
08. LG Nexus 4 — Pure, unadulterated Android baked into a form factor that doesn't look stupid when held up to your head! LG's styling and build quality are top notch. If you live in an area with good high-speed HSPA+ service and/or no LTE, this device is a smart choice.
07. Motorola Droid Razr Maxx HD — Top rated battery performance in an über sleek n' sexy slim design that also delivers a better than average display and more than good camera. Moto's still got game.
06. LG Optimus G Pro — Somebody spilled random syllables and named a smartphone? Yes, but the LG Optimus G Pro is nonetheless an A-list smartphone that offers a unique take on multitasking (QSlide) and a 13MP camera. Interesting? You bet — get out there and try it.
2013 Android to Avoid — The HTC First is a failure, an epic failure. HTC's Facebook phone is going down in flames and the carriers will be trying really hard to sell what they can't send back. Don't buy it. Nope, don't do it.
2013 Android Top 5
05. Samsung Galaxy Nexus — Getting a little long in the tooth, but that means you can pick one for free on contract. Alternately, an off-contract Galaxy Nexus can be had for under $300 — an unadulterated Android device that does 4G, score.
04. HTC Droid DNA — Speeds and feeds. With a quad-core SnapDragon, 1080p display (5-inch) and second-to-none audio, the HTC Droid DNA is all about top-shelf specs — bragging is a bullet point with this smartphone.
03. Samsung Galaxy S4 — No, it isn't a world beater, but the S4 is nonetheless an able and worthy successor to Samsung's highly successful S3. All kinds of better than last year and prices are already coming down. And, if you can wait until June 26, Samsung will offer a Nexus version of the S4 loaded with straight Android.
02. Samsung Galaxy Note 2 — The phablet revolution (is still waiting to happen)! At 5.5-inches, the Note 2 is a mobile computing device that is equally at home in a geek's or grandma's hands. TouchWiz, yes, but anyone worth their salt can do away with that. This is a very competent device that more than a few people grew to love once they used it — always worth another look, especially if you have serious work to do.
01. HTC One — Taiwan's number one smartphone maker is back from the dead with a silver bullet. The HTC One has been almost universally praised by both reviewers and users worldwide — the durable beauty of an iPhone and the open flexibility of Android! The best of both worlds? At least for the time being, the HTC One is the best world's best Android smartphone…
Which devices make your 2013 Android best of list?
Sources: LifeHacker, PCWorld, LapTop Mag