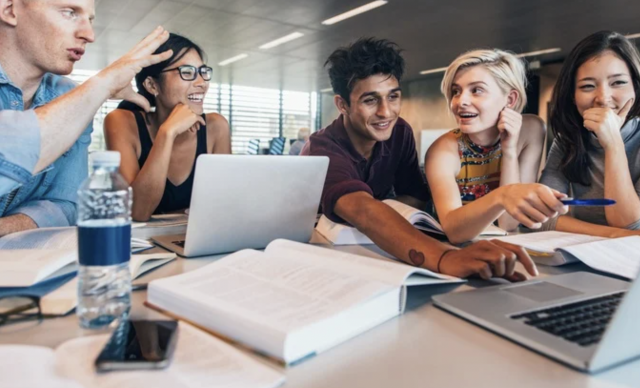 Most kids are addicted to playing video games, but they may not know the importance of educational software. Educational software can be used in many areas of life, from improving language skills to math problems. The article below will discuss ten types of educational software that you should download for your child today.
Let's take a look at these types of educational software.
1. Graphic Software
Graphic software allows users to create graphics in the form of illustrations, animations and photographs. This type of educational software can be used for teaching purposes to demonstrate visual concepts that are difficult to explain with words. Students often use this tool for their projects because it is easy to use and affordable compared to other media production tools.
2. Desktop Publishing
This type of educational software is used for creating professional-looking reports, newsletters, flyers and other types of documents. It allows users to produce tables with the help of spreadsheet programs like Microsoft Excel.
3. Authoring System
Authoring Systems are software programs that allow you to develop online courses, curriculums and learning materials. Authoring systems can be used for various purposes, from creating a course or curriculum for your organization to developing training material for an open-source project.
4. Reference Software
Reference software is a type of educational tool that helps you search for information. Some standard reference software is encyclopedias and dictionaries. The programs such as Google Drive, Dropbox, OneDrive can be included in this category because they provide storage space to save documents online instead of your computer system or mobile device.
5. Tutorial Software
This is software that walks users through a tutorial to teach them how to use the program. Tutorial programs are often used for setting up hardware or equipment, but there's no reason they can't be applied to other applications as well.
6. Simulations
Simulations allow students to experience real-life situations from a safe distance. They are often used in place of field trips, but they can also be used as an introduction for the student so that it doesn't feel foreign or overwhelming when they visit the location.
7. Utility Software
This type of educational software has a specific purpose: to help you manage your money or keep track of when particular bills are due.
8. Special Needs Software
Special needs software is designed for students with disabilities. It helps them remain engaged in the learning process by making it more accessible to them. This type of educational software can be used at home or school, depending on your specific requirements.
9. Math Problem Solving Software
This software is designed to provide additional practice for students who are struggling with math concepts. It can grade and record problems, giving the student helpful feedback on what they might need extra help regarding.
10. Drill And Practice Software
Drill and practice software is the most common type of educational software. This style provides students with problems in mathematics, science, language arts or social studies that are designed to challenge their abilities.
The Bottom Line
Educational software has many benefits. It offers a "teachable moment" for parents to teach their children how to use the technology. It helps improve language skills and spatial intelligence. It can provide kids with an engaging activity that keeps them entertained without getting into trouble or hurting themselves.