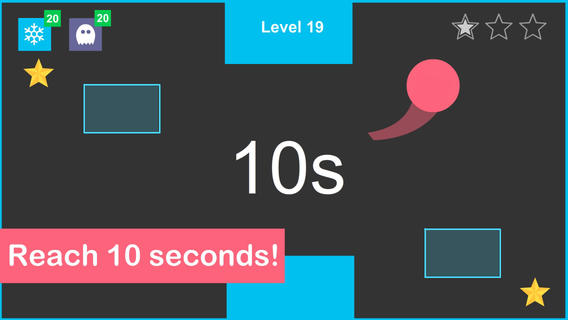 [app id="852451109″]
10s Challenge is an iPhone game developed by Eduardo Scherer / Alcancar Informatica. This game of skill, reflexes, and determination is our top contender to be your new mobile gaming obsession.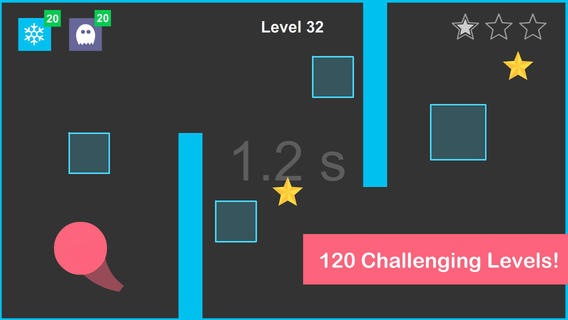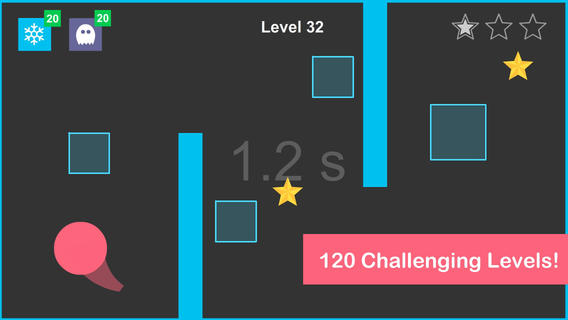 Oh, 10s Challenge. You are so deceptively, evilly, wonderfully simple. All you need to do is move a red dot around the screen. If you can keep the dot from hitting the sides of the board, or from impacting with the blue rectangles flying around the screen, you win. You just need to stay alive for 10 seconds to progress to the next stage.
The game is very simple, but each level gets more and more difficult. This is one of those games, like Flappy Bird, that will have you wanting to throw your phone across the room once you hit level 3. It's a delightfully challenging game.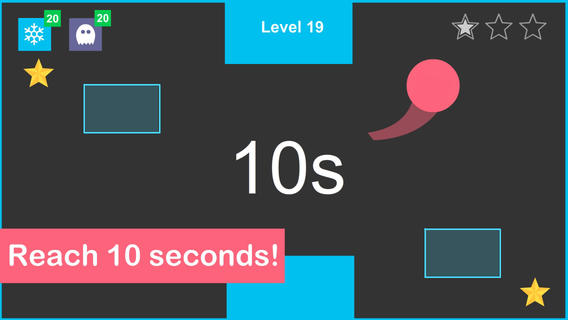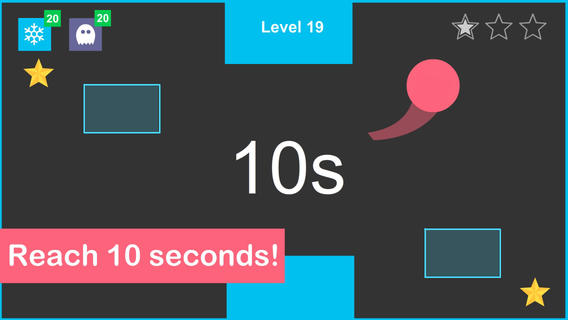 I was really impressed that this game, which is in Version 1.0, has not a single bug. The controls are perfectly calibrated, and the game didn't crash or freeze up on me at all during testing. It's nice to see a game hit the App Store on its first iteration and not have any major issues or glitches.
While you're collecting stars and avoiding blue rectangles, you can use two different power ups to give you an edge. These keeps the game feeling fresh, and gives you an out when you get really stuck.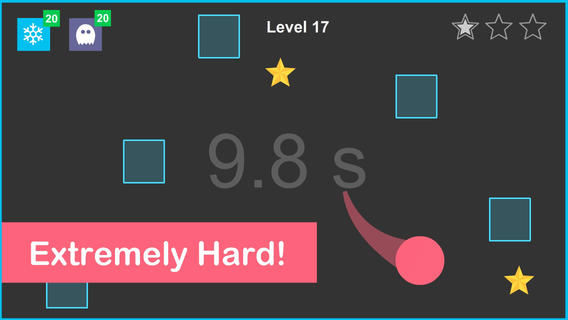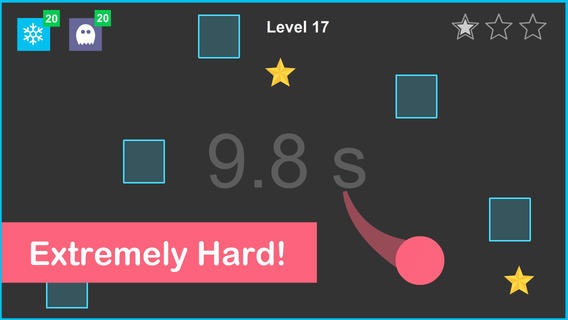 Spanning a staggering 120 levels, this dastardly little time waster is a must-have. It's brand new for the month of May, and poised to become the best game you're not playing…unless you start playing it right now. Highly recommended, assuming you have a high tolerance for stressful games.
Want to see this game in action? Then you need to check out this awesome video on YouTube.
10s Challenge requires iOS 6.0 or later. Compatible with iPhone, iPad, and iPod touch. This app is optimized for iPhone 5. Follow Tapscape for all the best iPhone game reviews.