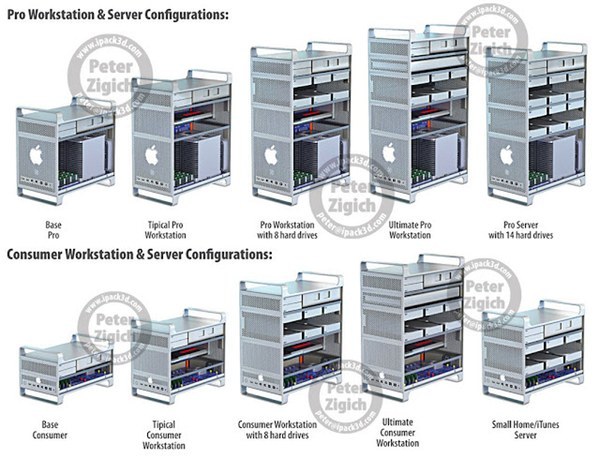 Or, put another way, Spring. Apple is expected to ship the long-anticipated 2013 Mac Pro sometime between March 20 and June 21. Beyond that we have virtually no other information — no pics, schematics, parts or whispers — a vacuum that demands to be filled.
Although the Mac OS X 10.9 Lynx beta could arrive quite literally any day now, it is low season for Apple rumors. Don't look for the iPhone 5S, iPad 5 or iPad mini with Retina any time soon, which probably means Apple's Worldwide Developer Conference in June at the soonest.
Pencil in another product for WWDC. Authorized reseller France Systems claims Apple told them that updated if not new Mac Pro will arrive this Spring, a season that runs from March 20 to June 21.
The obvious time slot for the 2013 Mac Pro arrival is WWDC.
Why would Apple tell France Systems anything about an unannounced Mac? The math here is pretty easy to follow, actually — the current Mac Pro will be discontinued in Europe on March 1. That said, customers are and have been nervous about the future of Apple's pro tower for over a year.
France Systems, which delivered the update via their newsletter to customers, was simply trying to calm fears about the long, long, long in the tooth Mac Pro, which hasn't seen a significant internal update in more than two years.
Mac Pro 2013 Specs: Going Modular
Given that the current Mac Pro inherited the enclosure design of the Power Mac G5, Apple has been running with the same outward pro tower design since 2003 — that's incredible. However, though it's all but certain a new model will arrive soon, no one in the Mac rumor community seems to have the slightest clue what the 2013 Mac Pro will look like, either inside or out.
Mac fan and design guru Peter Zigich has put his mind the question and created a series of modular, stackable Apple towers — Modular MacPro Design Concept. Just want a powerful headless Mac with basic graphics or perhaps you'd like to add PCIx cards and multiple storage bays later? Zigich's imagination has you covered.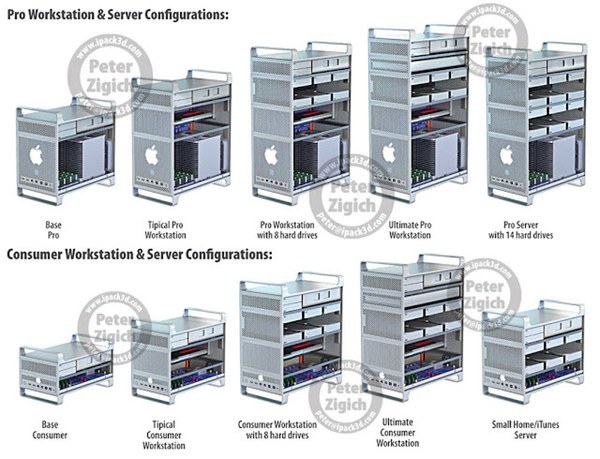 What will the 2013 Mac Pro look like when it arrives? Just another Aluminum monster a la 2003 or should we expect something revolutionary from Apple?
via MacRumors