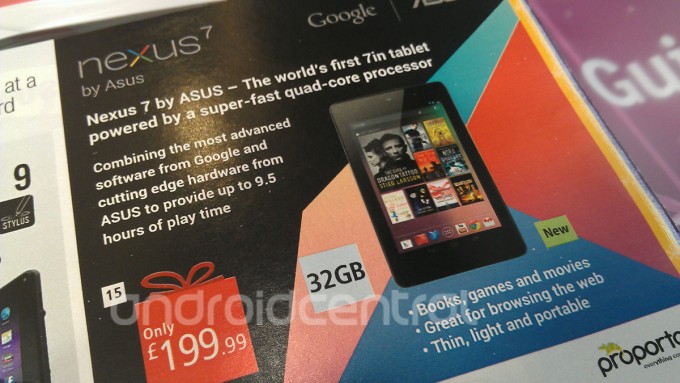 It's been making the rumor rounds for a while now but we have confirmation that the cheap but awesome Google Nexus 7 is getting a storage upgrade to 32 GB, just right for all your media needs. Today, we've got confirmation that the device will be available in time for the holidays. So if you're looking for the perfect stocking-stuffer for your tech-head loved one, read on!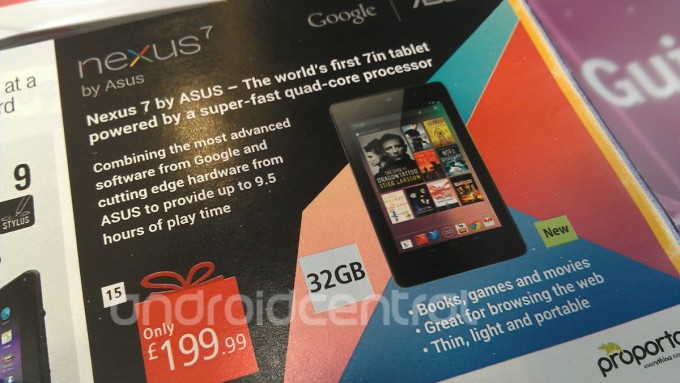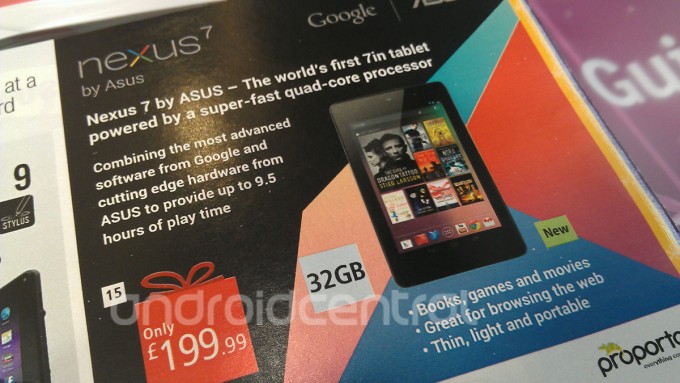 The confirmation for the 32 GB Google Nexus 7 was spotted on UK retailer Argos' recently released Christmas gift guide. Android Central reports:
It's been rumored for the past few weeks, and now we have confirmation that a 32GB version of Google and ASUS' Nexus 7 tablet will arrive in time for the holidays. UK retailer Argos just released its Christmas gift guide, and we tracked down the listing for the 32GB Nexus 7, which is marked for sale at £199.99. The £199 price point is significant, as this is the current standard retail price for the 16GB Nexus 7 in the UK, adding fuel to speculation that the 32GB will replace the 16GB model entirely. (In the UK, the 8GB Nexus 7 is only sold through the Google Play device store.)
Upgrading the Google Nexus 7's memory to 32 GB is an answered prayer for fans who love the device but hate that they can only store so much in it. And with the higher storage version costing just an additional £40 ($65), the decision to get this over the 8 GB model should be a no-brainer.
We'll be keeping an eye on information regarding release date and availability. Be sure to check back for more news of the Google Nexus 7 here on Tapscape!
Will you be upgrading to a 32 GB Google Nexus 7? Does the price tag seem fair for the higher storage capacity? Share your thoughts in the comments below!