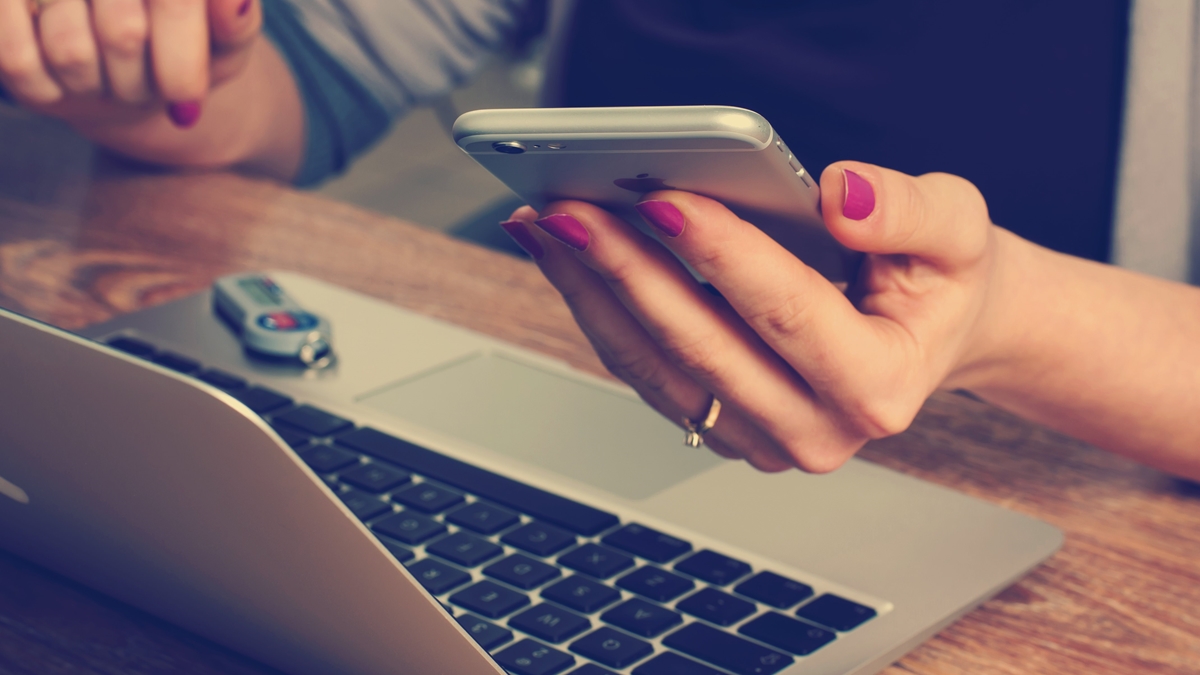 Creating healthy,efficient internal communication at your workplace is crucial for great teamwork and the work environment. It doesn't matter if your employees are scattered across state lines, everyone needs to be on the same page.
Internal communication has a direct impact on employee productivity and engagement, collaboration, and morale.
Once yourinternal communication strategy is developed, you need to use the correct tools to continue to communicate with your team. Everything from updates, birthday wishes, welcoming new team members, new product launches, and more. Don't become a part of the statistic that says 57% of employeesdon't receive clear directions and 69% of managers aren't comfortable communicating with their team.
With so many tools out there, there is no reason you can't keep everyone on the same page. We looked into the hottest communication apps in the market and here's what we found.
The four top internal communication apps in 2020 include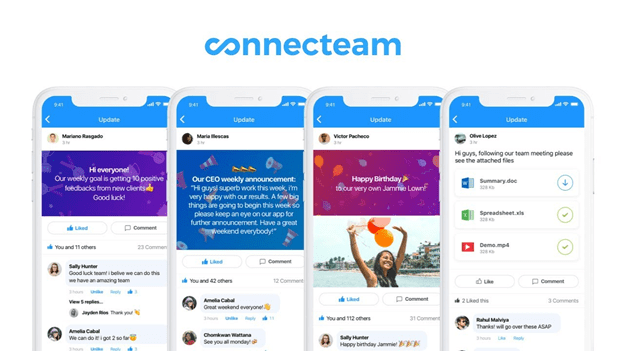 1. Connecteam
Connecteam is an all-in-one employee communication app with robust and effective tools for businesses and teams – whether your team is in the office, out in the field, or is working remotely. Streamlining communication with Connecteam is easy, no matter what industry you're from – retail, security, cleaning, healthcare, and so on – these are just a few of the industries benefiting from Connecteam's communication tools.
What can you do with Connecteam for all your team collaboration and internal communication needs?
Publish company news, updates, and documents and get feedback with comments and likes
Real-time collaboration with group chat or private dialogue
Add content, share files, videos, GIFS, & pictures
Facilitate two-way communication & boost employee engagement and productivity
In-app suggestion box
Send push notifications to make sure everyone gets the message
Pricing: Connecteam offers a free for life plan!
Slack is often used by hi-tech teams as it allows for real-time team communication in a clean interface. In order to access Slack, you will need to join the team sent to your email by the admin or create one.
Channels are the most used method for group conversations on various topics and it's super easy to create your own custom channel. You also have access to private messages for one-on-one communication or you can create your own private channels with just some of your co-workers (like the marketing team). The biggest downside to Slack is the constant, real-time notifications often becomes too overwhelming and distracting, so ensure that you adjust your notification settings.
Pricing: Free, Standard ($8/user/month), or Plus ($15/user/month).
Flowdock is a great option for team collaboration as it offers an array of collaboration and chatting features for both teams and groups.
A huge benefit of Flowdock is that it unifies project management, monitoring control, and customer feedback in one place.
Pricing: $3.00 per user/month and there is a 30-day free trial.
Chanty offers an AI-powered team chat that's great for collaboration and communication no matter where your team is or what device they're using.
Apart from text, Chanty also offers audio, video calls, and screen sharing. Many people are actually switching from Slack to the more neat Chanty.
With its artificial intelligence algorithms, Chanty easily analyzes each user's search history, so the more you search, the more relevant Chanty gets. You can also easily integrate Chanty with your favorite apps like Zapier, Google Drive, Mailchimp, Gmail, and more.
Pricing:The free plan is relevant for teams with up to 10 members. The business plan starts at $3 per user/month.
Internal apps a must in 2020
Healthy and regular internal communication is key for good teamwork and the work environment. Managers must ensure that everyone is on the same page, no matter where they are. Once you achieve this then everything else works seamlessly. With the four internal communication apps we highlighted, it's an easier process to manage your internal communications.