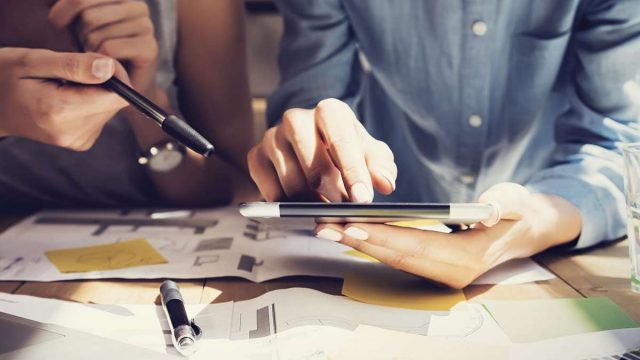 When developing a digital marketing strategy for your business, one of the most important things to recognize is that there are a lot of different moving parts that go into it. No single approach will do your business justice.
No, if you're going to reach your audience, you're going to need to employ multiple tools, from the newest and most innovative, to older marketing mainstays. It may all be called marketing, but the differences between different approaches can be quite dramatic.
What pieces should your business be including in its digital marketing strategy? While no one can do it all, even as a small business, you should be paying attention to these four approaches.
PPC Marketing
Pay-Per-Click (PPC) marketing is a fairly old tool, at least compared to many other digital marketing strategies, but like everything else, it's evolved with the times. Today, PPC marketing is far from random, but it connects to your SEO strategy and supports practices like smart retargeting. With PPC campaigns run through platforms like Facebook and Google Ads, this is a simple, affordable tool and adaptable across countless industries.
Link Building
When small business owners hear marketing experts talk about link building, they often find that they don't really understand what this refers to. Does link building happen on your own site or elsewhere? Do you pay for it, or is it organic? Why is it beneficial? Understandably, the whole thing can be a little overwhelming, but a skilled marketing company can help provide clarity.
In many cases, not only will you be fairly separated from the link building process, but your primary marketing agency will actually outsource this process to white hat link building specialists. Such an approach ensures your business has access to the most skilled writers and highest quality publishers, boosting your company's profile and domain authority.
Social Media Marketing
Social media marketing has emerged as a vital part of any marketing strategy in recent years, but it's also a big umbrella, and most businesses can't take on all corners of the social media ecosystem – nor would they benefit from doing so.
As you devise a social media marketing strategy, take some time to learn about what platforms your audience actively uses, what skills it takes to be successful on those platforms, and where you'll place your emphasis. If you're marketing to Baby Boomers and members of Gen X, you probably don't want to focus your efforts on TikTok, but alternatively, you can be sure that Gen Z has essentially departed from Facebook.
SMS Outreach
Most of us receive at least the occasional marketing text message from businesses these days, and this approach is increasingly popular because the open rate on SMS campaigns is much higher than other approaches. Though SMS may not work well for enterprise services, it's ideal for many consumer products and services and can encourage loyalty through special promotions and consistent communications.
These four marketing strategies are just the beginning when it comes to all the approaches available to you as a small business owner today, but they'll offer a strong foundation for promoting your brand.
In fact, it's better to be realistic and tackle a few approaches well than to spread yourself too thin. Now, you just have to decide where to start.